HOME FOR THE HOLIDAYS
CenturyLink and the Utah Jazz and George Hill are partnering for Hearts and Hoops to assist our community for the HOLIDAYS (Salt Lake City, Utah).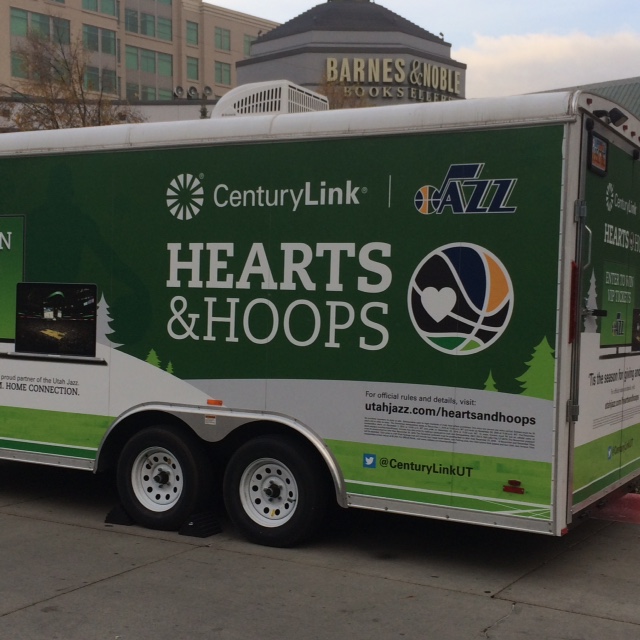 CenturyLink, a digital communications service in Utah, helps customers connect to the internet and other information services.  They are THE company who keeps The Review Broads going. The reason that I love them? They are company with a huge heart and last week I learned just HOW big their heart really is, as they go beyond just providing TV, Internet and phone service to me and thousands of others around our state. You see, CenturyLink also provides programs to assist to those who have needs by giving back to the community that they serve.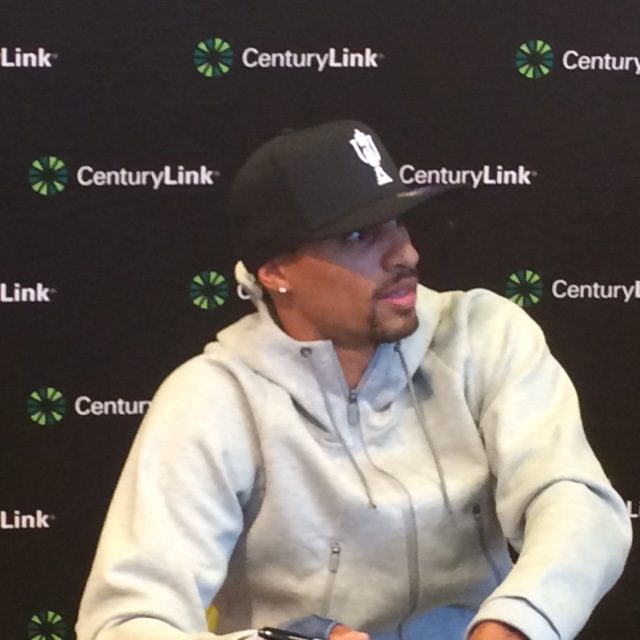 This year, CenturyLink and the Utah Jazz, along with my favorite player George Hill, have created The Century Link Hearts & Hoops program, and it is via Hearts and Hoops that the company is achieving this goal during the holiday season.   The Hearts and Hoops program is a citywide program to collect food and toys for those in need for the 2016 holidays.
In November
CenturyLink will collect boxed and canned food on behalf of the Utah Food Bank.
In December
CenturyLink will collect toys to benefit Utah Toys for Tots. Collection locations will rotate daily. Please see below for details.
Fans
Come out and help at the outlined locations below and enter to win the CenturyLink sweepstakes where one lucky person will receive a VIP Jazz experience that includes two lower level tickets, one parking pass, Champions Club passes and two Jazz jerseys!!
Official rules and information are available at utahjazz.com/heartsandhoops. The entry will be drawn by CenturyLink Hearts and Hoops at the end of each month. 
So, come out and donate for a great cause and experience the goodwill of CenturyLink, the Utah Jazz, and George Hill to make this holiday for families and children that are in need.
LOCATIONS* DATES
The Gateway 18 N Rio Grande St., Salt Lake City Nov. 11-12
Vivint Smart Home Arena 301 S Temple, Salt Lake City Nov. 14
City Creek Center 50 Main St., Salt Lake City Nov. 17
The Gallivan Center 50 E 200 South, Salt Lake City Nov. 18-19, 25-26 *All locations are subject to change
You can come out all of November and donate canned food and non-perishables for the Utah Food Bank to donate to families in need.  And in December, you can go to any location and find the bin for donating Toys for Tots to be distributed to children for Christmas.  Every bit helps to make a family's holiday precious.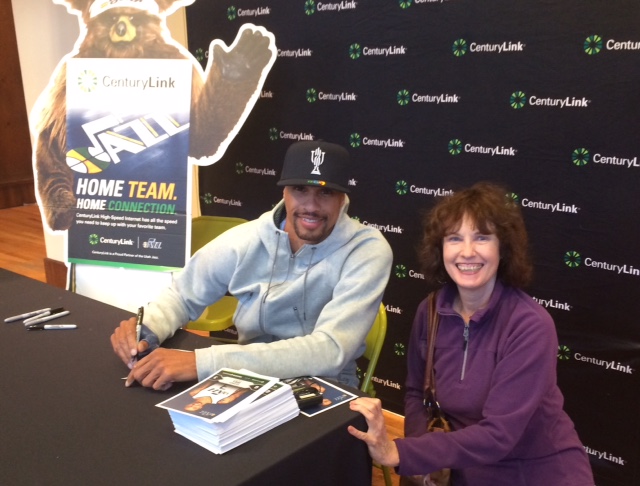 OMG, I GOT TO MEET GEORGE HILL!
Last week I attended the Gateway ceremony and was lucky enough to get my picture taken along with many others with George Hill, who is signing autographs and participating in the Hearts and Hoops program to help give assistance for the holidays to families in need.  I urge everyone to come to these locations and fill up the containers so that we can help others as CenturyLink and the Utah Jazz are doing!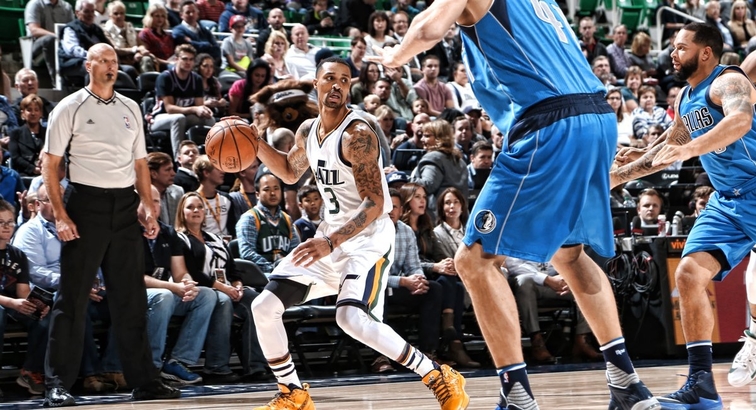 George Hill
In case you don't follow B-Ball….
"SALT LAKE CITY (November 7, 2016) – The NBA announced today that Utah Jazz guard George Hill has been named the Western Conference Player of the Week for games played from Monday, Oct. 31, through Sunday, Nov. 6. This is the first Player of the Week award for Hill.

Hill (6-3, 188, IUPUI) averaged 20.8 points on 58.5 percent shooting, 5.8 assists and 3.3 rebounds for the week while leading the Jazz to a 3-1 record. During the week, Utah earned wins at San Antonio (11/1), vs. Dallas (10/2) and at New York (10/6). The Jazz are 4-0 when Hill scores 20-or-more points. He ranks first among NBA point guards in field goal percentage (.541) and third in the league in assist-per-turnover radio (4.38).

In seven games (all starts) for Utah this season, Hill is averaging 20.4 points, 2.9 rebounds, 5.0 assists and 1.0 steals in 33.9 minutes per game. He leads the team in points per game, total minutes played (237), field goals made (53) and field goal percentage".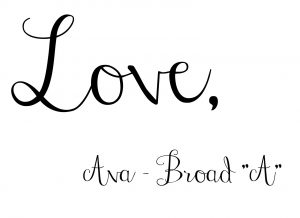 This is a sponsored conversation written by me on behalf of CenturyLink. The opinions and text are all mine.
Please follow and like us: