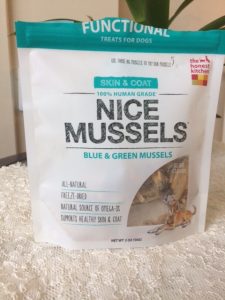 And Clem loves his newest treat
Nice Mussels
They look like mussels –
they taste like mussels – by golly these are REAL human grade freeze dried green and blue mussels – and CLEM LOVES THEM!  I too love The Honest Kitchen for human grade raw dog food, dehydrated and freeze dried.  Clem has eaten The Honest Kitchen for years.  It is not cheap because the ingredients are HUMAN GRADE and I believe the INGREDIENTS in The Honest Kitchen pet foods and treats have kept Clem healthy and happy for 10 years with no skin or eye issues.
Family run
Lucy Postins started her company because she (and I agree) did not like what was offered in the form of kibble and commercial raw dog foods.  Her company does not have recalls.  Not just palatable, The Honest Kitchen is taste-rich.  We love the taste of our food: why shouldn't our pets love their food too?  By adding a little warm water, your pet gets a HEALTHY all natural meal.  With all the nutrients he needs.  AND it is fresh.   No kibble sitting in the garage rank and rancid.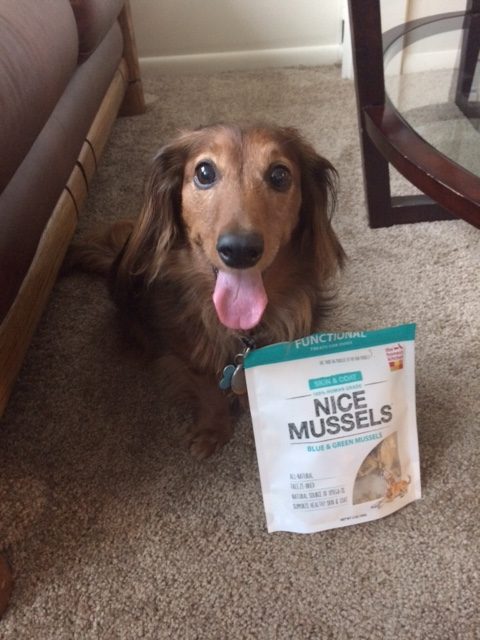 This month
Clem's HOWLOWEEN TREAT is NICE MUSSELS, 50:50 green and blue shelled mussels from New Zealand that are intact and freeze-dried.  Full of omega 3s, these mussels are great for your dog and are full sized.
I have never had Clem love a treat as much as this one, readers, and he gets only the best in food and treats both and his coat and smile show it!  So no trick – get YOUR dog some Nice Mussels for Halloween and Beyond!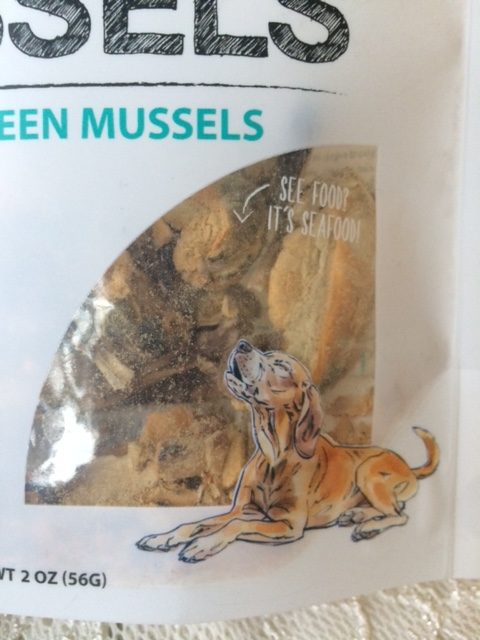 WHAT DOES HUMAN GRADE MEAN?
From The Honest Kitchen and Lucy Postins: "how we walk our talk
Did you know The Honest Kitchen has a letter of No Objection from the FDA, to label our foods Human Grade? Our entire supply chain and production process have been reviewed by the FDA on two separate occasions, to earn us this distinction. Human Grade means 'food grade', 'edible', or fit for human consumption. For us, it's a line in the sand about the quality and integrity of the finished products we send out the door.

We blend our healthy pet food in a human food facility that makes things like breakfast cereal and bakery mixes. So, we abide by the same strict standards for safety, cleanliness, record-keeping and overall quality as the place that whips up your favorite cookie dough".
Ratings are based on a 5-star scale 
Overall: The Review Broads gives Nice Mussels a 5 Plus
Review by Broad "A" 
Details
We received a product to facilitate our review. All opinions are our own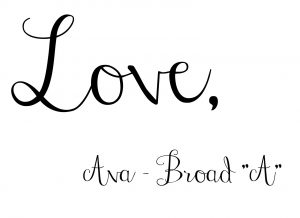 Please follow and like us: