A True Romance, a Love Story, and a Dream Filled Sleep!
GhostPillow has it all!
If Scheherazade had had a GhostPillow, she would have been able to keep  Shahryar (from Persian ??, meaning "king" or "sovereign") cool and comfortably asleep rather than have to make up stories for 1001 nights in order for him not to execute her (the king's previous wife had cuckolded him and he had her killed; then he married a virgin each day and each night had her killed in order to have her be faithful; Scheherazade, the vizier's daughter offered to marry the King and told him the beginnings of a tale each night … to be continued but never finished in order to keep her life.)  Today Scheherazade could just buy her King a couple of GhostPillows and he would be in such a great frame of mind, he would forgive her every night and enjoy a long life of passion and trust!  With a cool burst air flow as soon as your head hits this amazingly comfortable pillow, you stay cool and gently asleep all night long.  No nightmares with Ghost Bed pillows – just a gentle breeze of dreams! AND perhaps a tale or two…!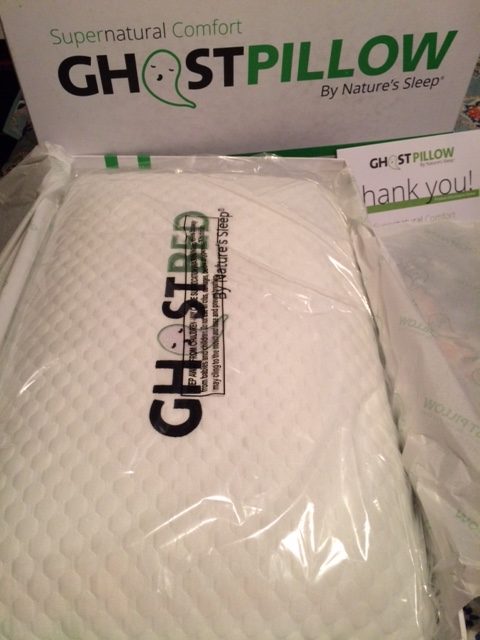 ONCE UPON A TIME…
Yes I am sincerely in love with my Ghost Bed pillows.  While I am not Scheherazade and have no King, I do love a good night's sleep.  Since I have always had down feather pillows, I noticed that I was waking up sweat soaked in the morning.  AND since I am way beyond the age of menopause, I could not figure it out.  Finally, I decided I needed to try a new pillow and Ghost Bed has a technology that actually cools as my body temperature changes. Ghostbed has engineered a Performance Fabric that is cool to the touch and engineered to wick away moisture.  So instead of a story, I get REAL sleep with GhostPillow, and all ends HAPPILY EVER AFTER.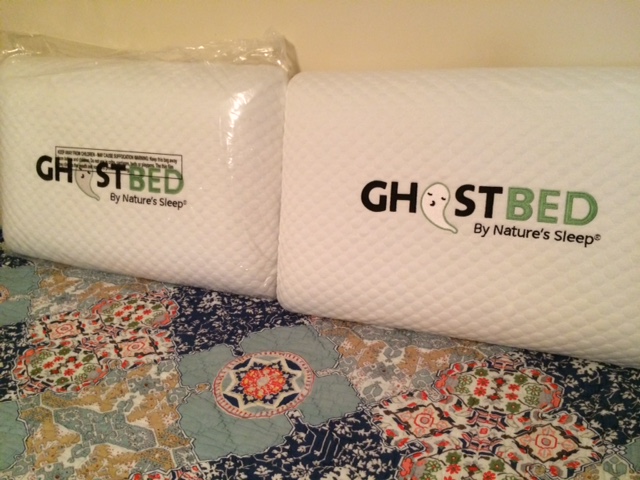 How Do I Love Thee? Let Me Count the Ways!  (I ADORE GEL MEMORY)
"The GhostPillow has many unique and special properties. The Gel Memory Foam is aerated and has a top layer of phase change material. There is a 100% cotton inner cover and a dual sided outer cover. All these components work together to provide perfect support for you head, neck and spine. The foam adapts independently sensing the weight of your head and the heat from your body and gently molds to you. The aerated foam in addition to the phase change material keep the sleeping environment cool and comfortable".
OKAY, so how does this FEEL?  Like putting your head on a firm-enough marshmallow soft cool close encounter!  I LOVE IT.  BUT if you FOR ANY EARTHLY reason are not completely and happily satisfied, GhostBed has a 101 day try the pillow for 30 nights and if dissatisfied, return it at your expense for a complete refund.
P.S. There is a five year warranty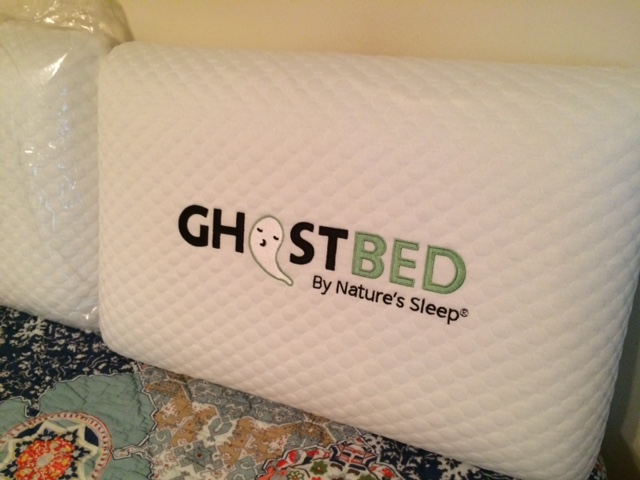 WHAT THE HECK IS INSIDE THIS PILLOW TO MAKE IT STAY COOL AND CALM?
"Phase Changing Materia (PCM)l is like a gel layer that has smart thermoregulatory properties. It senses and reacts to the changes in the body's microclimate and automatically neutralizes those changes. Hidden inside this "Phase Change Gel layer" are innumerable microcapsules. These are like little heat reservoirs, capable of absorbing, storing and releasing energy. When the temperature goes up, the PCM goes into a liquid state, storing the heat and preventing the body from overheating. As the body starts to cool down, the PCM goes back to its solid state, releasing the stored heat and providing an ideal temperature neutral microclimate".
AND THIS MEANS?  I know, it sounds complicated — it did to me too.  BUT WHAT IT MEANS in REAL TIME is a firm, really soft feeling pillow that stays soft smelling and sweet and cradles my neck all night long for a great night's sleep.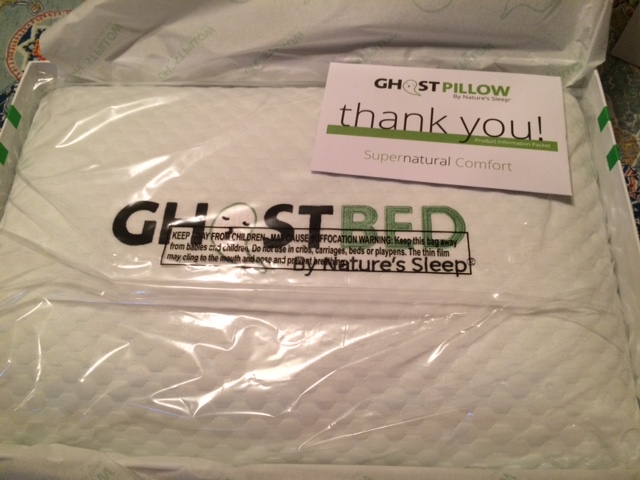 SO?
I really love this pillow.  I adore my GhostBed mattress so even tho' I was hesitant to give up my ancient down pillows, I am completely happy with my GhostPillows.  And I bet Scheherazade and her King would have been too!  No fairy tale, this product!  Check it out readers at GhostBed.com.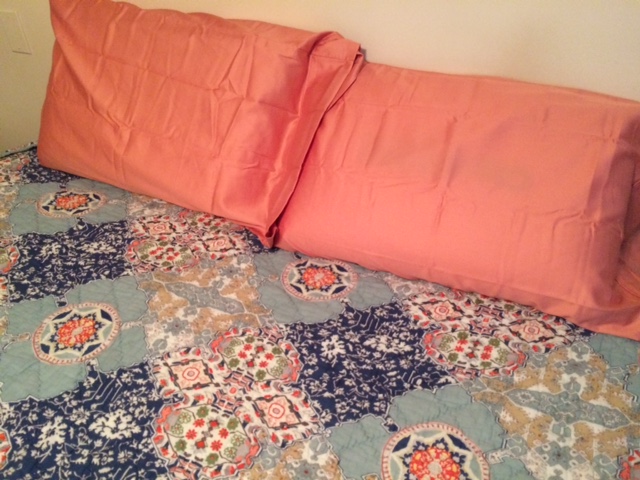 Ratings are based on a 5-star scale 
Overall: 5
Review by Broad "A" 
We received a product to facilitate our review. All opinions are our own
DETAILS