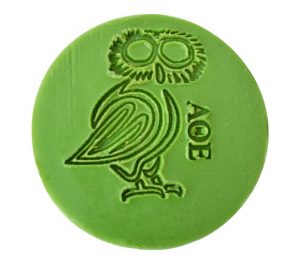 I love being a reviewer …
I love reviewing product that sends me to the moon and back!  These soaps felt like I was on top of the Great Pyramids and was having a spa day!  Well, that might be a tad dramatic but ooh…how I loved these all natural beautiful soaps.  I received the Poseidon Sea, no dye, paraben free, lemongrass, sea salt and dulse bar as well as the Frankincense bar soaps – beautiful, delicate, and vibrant and absolutely wonderfully diva on my skin!
Ingredients?
Olive oil, coconut oil, palm kernel oil, castor oil, shea butter, bentonite clay, frankincense essential oil, fragrance and natural mineral pigments.
I wanted to stay in the tub forever
I wanted to send these soaps to all of my relatives.  I wanted to buy stock in the company.  I wanted to write a review that rocked with the good feelings and soft smoothness that veiled my skin.  Did I like Antiquity BC soaps.  No.  I SWOONED over them!  The scent is fragile but female and male at the same time; brilliant and beautiful and absolutely loving!  I know that soaps don't have gender but these soaps do!  They are both and!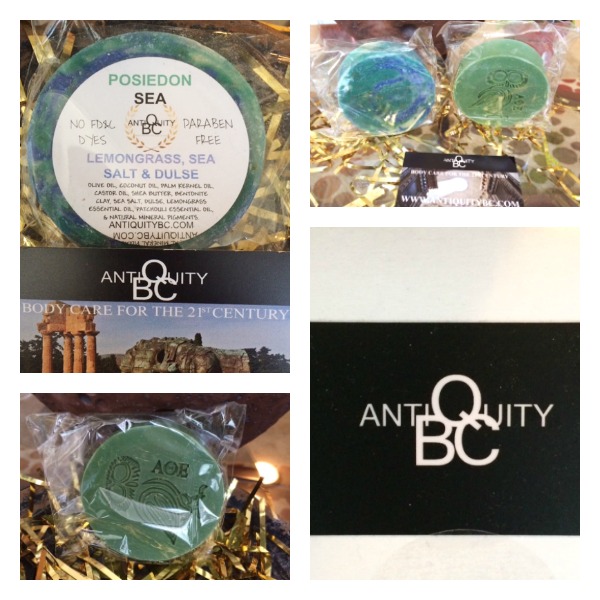 From the Antiquity BC website:
We want you to be amazed not just by the quality of the soap's ingredients, scent, color, artistic design, & theme but by the amazing combination of all of these things. Our vibrant colors are made from clays, micas, pigments, and oxides. We limit ourselves to only what is considered natural by the FDA, meaning our colors do not contain lead or synthetic dyes. All soaps are Certified Cruelty-Free by Leaping Bunny & 100% Vegan.
So, if you are looking for majestic and stunning gifts for your vegan and all natural friends, if you honor yourself and your skin, please feel free to join me in honoring Antiquity BC and their products, for my skin feels young and grateful and my bathroom adores the beauty of lemongrass and frankincense in the air!
Wonderful soaps.  Fabulous experience.  Diva approved!
Ratings are based on a 5-star scale 
Overall: 5
Review by Broad "A" 
We received a product to facilitate our review. All opinions are our own
DETAILS
Please follow and like us: