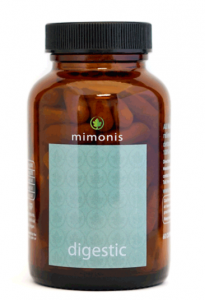 I Feel Like a Blimp — What Do I do?
Reach for DIGESTIC!
Well, what can I say – we are aging.  Some of us.  And now when I eat I find myself not digesting some of my favorite foods.  What to do!!  I don't like embarrassing myself and I don't like not eating the foods I love.
So I did some research and when Digestic reached out to The Review Broads, I said YES!
WHAT IS IT?
Digestic is an ALL NATURAL (those favorite words of mine) therapeutic "formula" that gives assistance with constipation, bloating and gas.  It is all natural with no habit forming components and is an alternative to using (and getting used to) laxatives.  If you told me I would be talking about this a year ago I would have been surprised.  Now I find it a natural problem that we all experience.
With 5 natural agents (botanicals) that help stabilize and balance the intestinal system, Digestic is NOT a laxative.  A laxative CLEANS out.  Very different!
Vegan
Non GMO
Gluten free
Kosher
All Natural
Mimonis now offers Digestic with plant based remedies for helping with constipation and other digestive upsets.  No one wants gas and bloating.  It is so embarrassing.  And no one wants a habit forming digestive supplement!  NOT a LAXATIVE, Digestic restores and balances the intestinal system!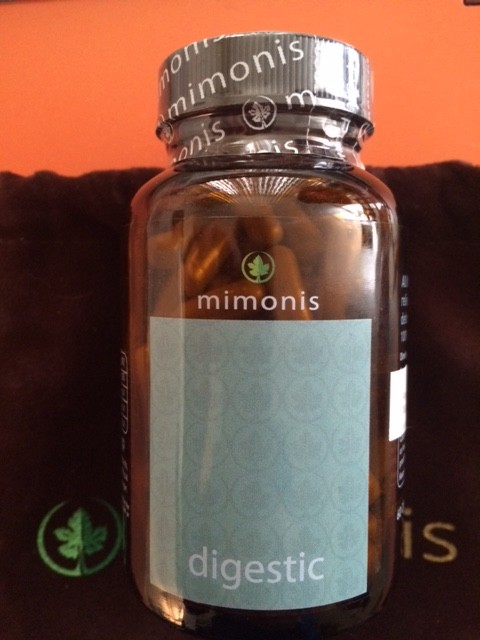 And the ingredients include:
Papaya                         Vitamins A,C,E, and K and fiber and enzyme
Fennel                         Fiber, essential oils
Aloe                            lubrication, fights inflammation
Tree Wormwood         medicinal plant relieves constipation
Cardamom                  many vitamins and manganese with antioxidants
SO DID IT WORK?
YES it does!  I took two capsules per day instead of my usual Metamucil and I found that I went to the bathroom regularly with much less gas and flatulence.  And I am sure that it will continue to get better as I use it more!  I can also take up to 6 pills a day and visit the website, where there is much more information.  I discovered everything I needed to know about Digestic and how safe it was to try!
CHECK OUT THE WEBSITE:
 DIGESTIC
Relieves constipation
Relieves gas and bloating
Supports regular bowel function
Strengthens contraction of stomach muscles
Supports colon health
Strengthens digestive system
No side effects
Safe for long-term or daily use
Non-addictive. Non-habit forming
I really felt safe and comfortable taking Digestic and it really worked.  And I love supporting companies that are all natural as you all know.  Let's be safe with what we give ourselves and our families!
Ratings are based on a 5-star scale 
Overall: 5
Review by Broad "A" 
We received a product to facilitate our review. All opinions are our own
DETAILS