The Honest Kitchen's BONE BROTH
With summer coming, Clem has so much fun outside that he forgets to drink water. He eats a raw diet so drinking water has always been a problem for us. So when summer comes with heat and dehydration, I go to my Bestie dog food and supplement source – all natural of course – The Honest Kitchen.
The Honest Kitchen has newly introduced a wonderful product that saves me many hours of cooking time. I used to buy large bones at the grocers and cook them for hours, in order to make bone broth. This is a wonderful additive to your dog's diet any time of the year but a lifesaver for summer, whether at home as a treat or hiking when your dog can get easily dehydrated. And it provides everything your dog needs as well as being a doggie "comfort food." Clem loves it!

The Honest Kitchen has added turmeric to their broth along with dehydrated beef broth, dehydrated beef, dehydrated pumpkin, and dehydrated parsley. Your dog (or cat) will feel good in the tummy and the added moisture and nourishment along with all natural ingredients does nothing but GOOD for your dog!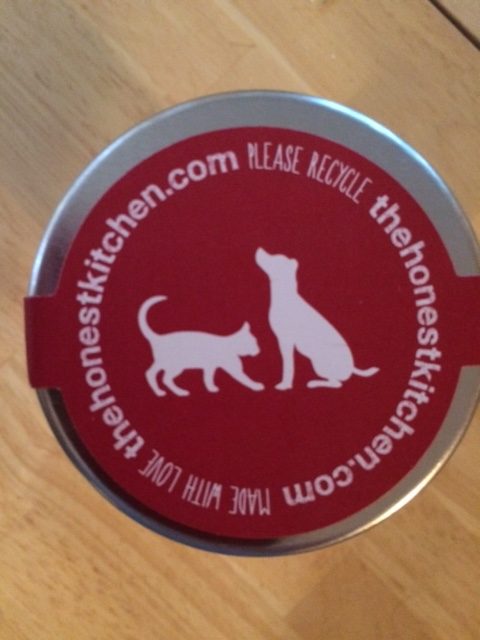 The Honest Kitchen is the company I go to for all of Clem's needs – dietary supplements, dehydrated human grade food, and wonderful all natural treats. The Honest Kitchen has never been recalled because they have integrity. Their ingredients are the best. And Clem loves the food and treats. And he adores his new plate of daily Bone Broth!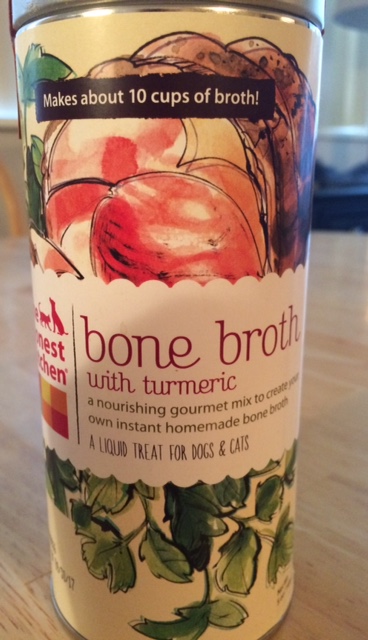 Ratings are based on a 5-star scale 
Overall: 5+
Review by Broad "A" 
We received a product to facilitate our review. All opinions are our own
DETAILS