The 4Kids Trolley Suitcase 
Best of the Best in Little Luggage!
When I travel with my grandchildren, we are always in a flurry over what to pack, which toys, which games, which CLOTHES and toiletries.  On top of all the flurry is the worry of where to put everything!
Grandma's carry-on only hoists so much, and with the new airline rules about charging for luggage, a true problem arises when there is more luggage than children! With holiday travel and upcoming school vacations, weekends at grandma's, and sleepovers at a friend's house, it's time to think about luggage for the younger set.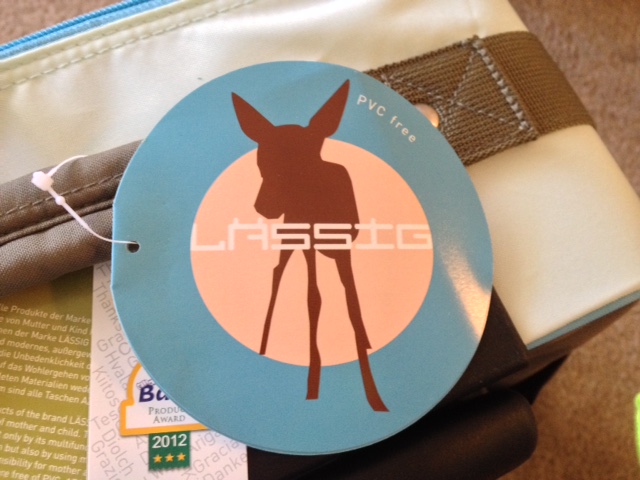 When I discovered the Lassig 4Kids Trolley Suitcase this year, I felt ecstatic.  When I purchase luggage of any kind, I buy the best that I can afford, as I want my luggage to last and to be a one time purchase.  There is too much "hectic" in travel without worrying about luggage!  This little suitcase traveler is so perfect for my family.  The little ones LOVE it!  They get to pack like the grownups, with an inside zipper on both sides of the interior, and when we are not traveling, the 4Kids Trolley proves much in demand:  the sleepovers at grandma's are much more fun as Isa and Chas pull along their own little worlds full of treasure!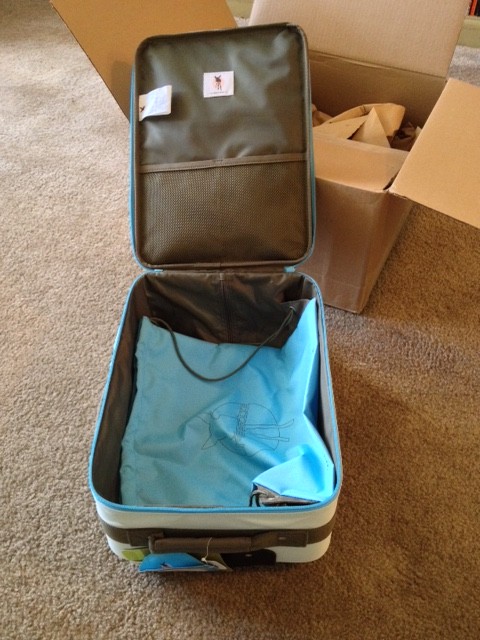 So whether you and your little ones are off to see the animals in the zoo, or going on a once in a lifetime safari trip to Africa, this item is a MUST HAVE on your list of travel companions!  Personally, I have never seen a nicer made travel suitcase, child size.  With all the best details covered (corded zipper pulls, triple sewn seams, nameplate on the side, water bottle holder, an inside clothes or toy holder, carrying handle on top AND side, an inside zipper divider just like Dad's, and simply the best construction I have ever seen) this little big suitcase decorated with jungle animals and other themes gives new meaning to the word STURDY.  The cover is of a canvas plastic material that grooves UNTEARABLE.  Chic and adorable also come to mind, as well as BIG enough to be useful as well as fun for children.  With a telescoping wand that clicks into two different size lengths, both parents and children can have fun wheeling their suitcase around the airport – or going to Alaska by way of the kitchen!  I WANT MORE THAN ONE OF THESE!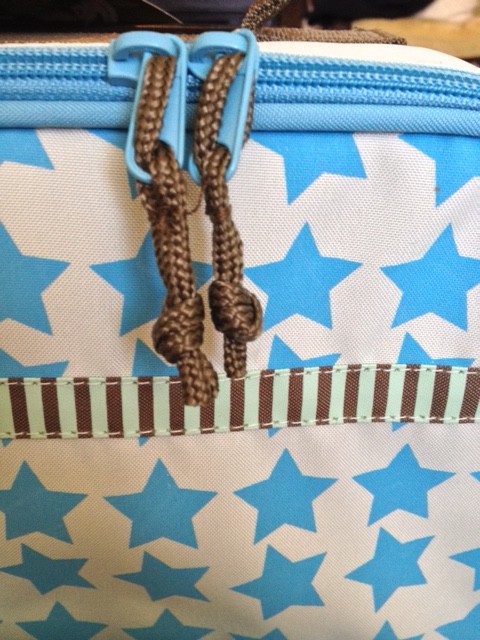 And I am not kidding!  When the grandkids aren't looking, I might just grab their 4Kids Trolley suitcase on my next overnight business trip!  I am simply amazed at this 4Kids Trolley suitcase!  Worth every penny at $89.00 retail at www.HABAusa.com. (Also available at amazon.com and many online children's stores). If you are looking for the best detail, the best material and FUN themes and designs on the sturdiest material, you HAVE to check out Trolley (their backpacks are amazing also!).

You can see their video on youtube (Lassig Trolley Suitcases on Parade)

I LOVE IT!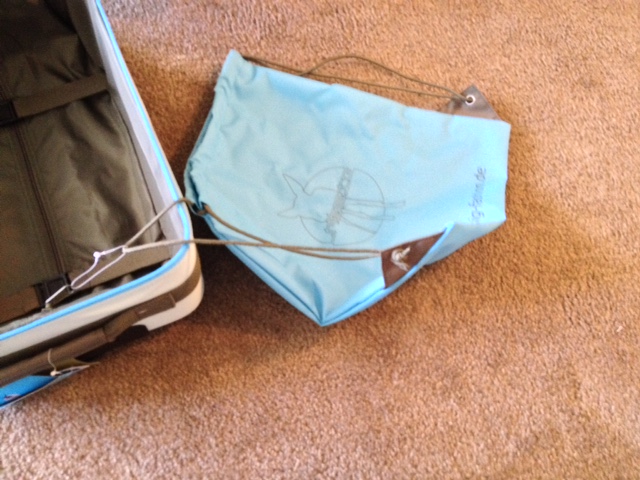 High Five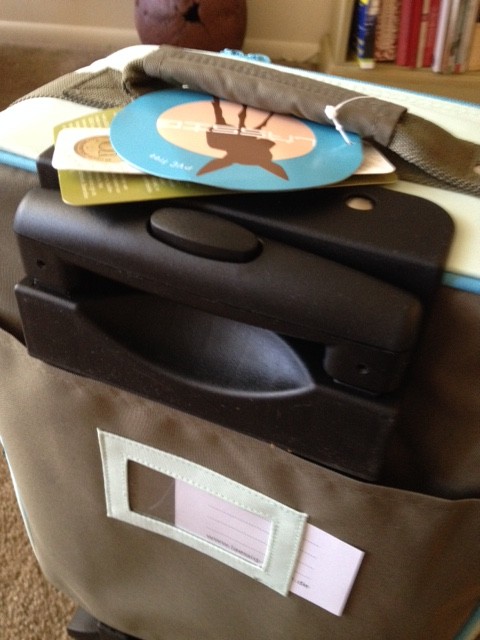 Details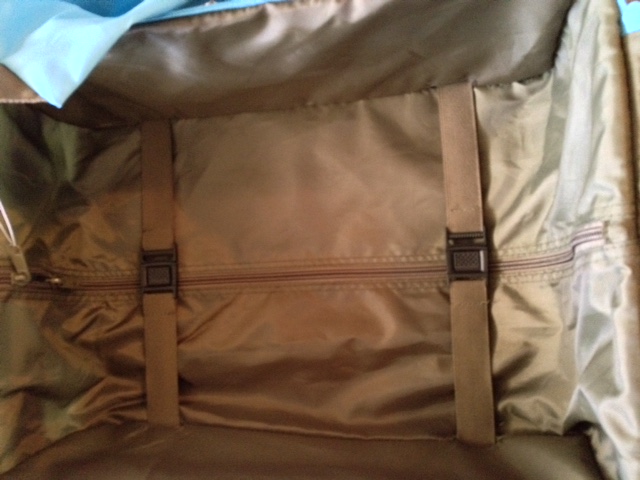 Whether the family is off to Europe or just heading to Grandma's for the day, this rolling Trolley from Lassig will help make traveling with kids a little simpler. Little ones will love scooting around the train station or airport with luggage just like the grown-ups. In addition to the wheels, features include telescoping pull handle, deep main pocket with mesh pockets and zipper divider within, carrying handle, and front zipper pocket. Another wonderful detail is that this suitcase is PERFECT for UNDER THE SEAT on airline trips and it is big enough to carry all the kids' clothes and toys.  And it is the right size as a carry-on!  With all the new strict airline rules, this suitcase is PERFECT!
Height: 18
Length: 11
Width: 7
Made In: China
Materials: polyester
Ages: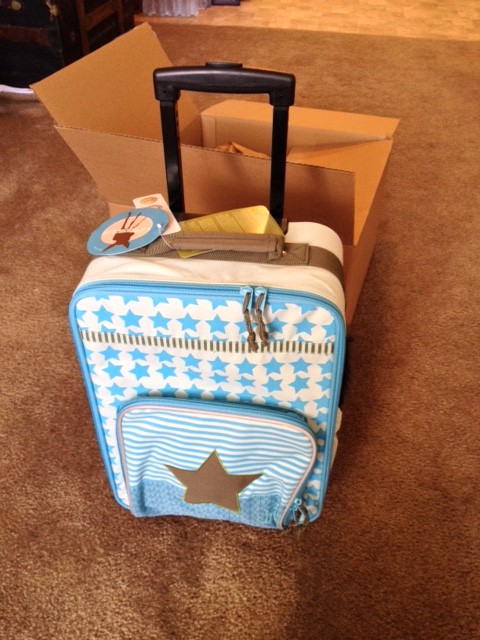 3 – 5 years, 4 + years, 6 + years AND two for this ADULT REVIEWER PLEASE!  (Isa and Chas are willing to share!)
Ratings are based on a 5-star scale 
Overall: 5
Review by Broad "A" 
We received a product to facilitate our review. All opinions are our own
DETAILS
Please follow and like us: