Lean Mean Bodalicious Broads Breakfast Breads
with an All Natural Flair
(Gluten free if you do NOT use wheat flour!!)
I always go to Recipe.com and feel like a complete cheat and failure.  In my day (long, long ago!) women handed each other recipes with a handshake – it was within the portal of Being a Good Neighbor.  At any rate, I wanted to try out these delicious alternative FLOURS and so I did.  I made some changes which I will post, but either way, I ATE the entire loaf MYSELF! AND the scale didn't even make a squeak!
And let's face it, I would much rather be shopping than baking!  Here are some delightful recipes for those of us that love goodies, but don't want sugar or diabetes to cramp our style!! Totally delicious!
Chocolate Zucchini Bread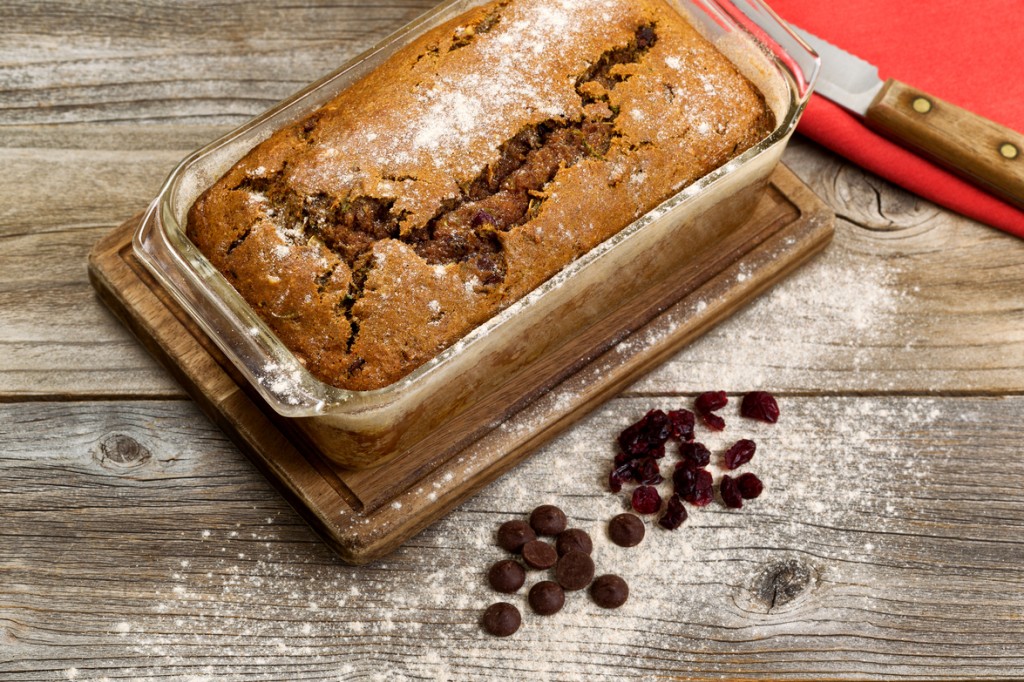 1 ½ cup of flour (almond, coconut, spelt bought at any natural food store or Whole Foods or Trader Joes)
¼ cup cocoa
1 tsp baking soda
½ tsp cinnamon
½ tsp baking powder
¾ cup unsweetened or sweetened applesauce
3 eggs
1 tsp vanilla extract
1 medium zucchini grated
¼ cup milk (I used coconut milk)
Directions
Mix wet and dry ingredients separately.  Then add dry to wet one third at a time to moisturize and alternate with milk (total of ¼ cup milk) stirring lightly.
Bake at 350 degrees 45 minutes when inserted knife comes out clean.
You can add raisins and/or nuts to mixture if you so choose.
Banana Bread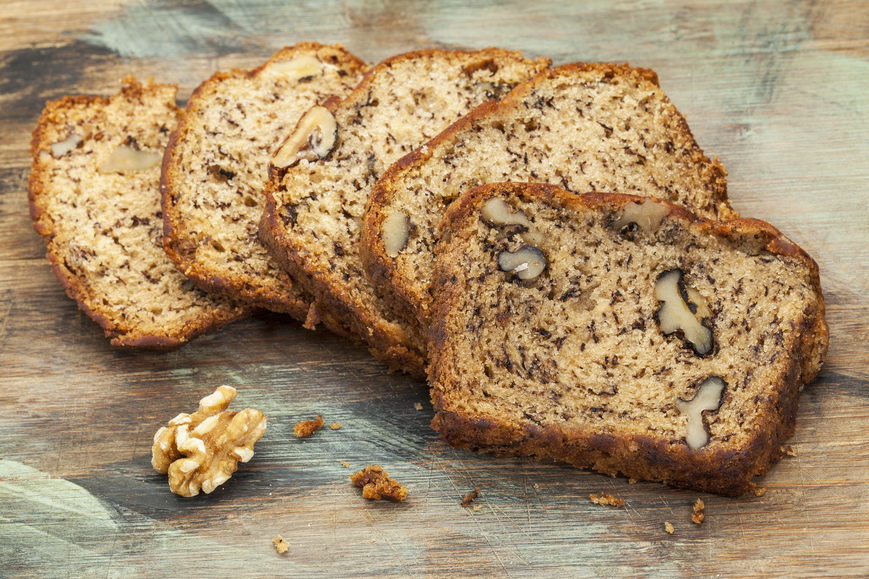 2 mashed bananas (ripe ones work best)
¾ cup applesauce (I use unsweetened)
2 eggs
1 tsp vanilla extract
½ cup old fashioned oatmeal
1 ¾ cups flour (almond, spelt, coconut or any other nonwhite flour or wheat flour)
½ tsp baking soda
1 tsp baking powder
1 tsp cinnamon
Directions
Mix together dry and wet ingredients, 1/3 at a time, alternating with milk or coconut milk, with a total of about ¼ cup milk.
You can add raisins or nuts to mixture if you so desire!
(I also made this bread after taking an 8 ounce bag of unsalted raw almonds and used the almond paste as a substitute for the flour.  It made a moister bread.)
Bake at 350 degrees for 40 minutes, and insert knife in center.  If it comes out clean, done.
Please follow and like us: