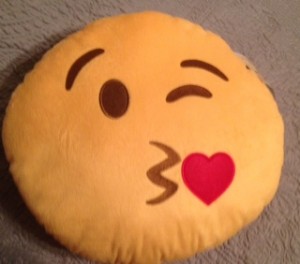 NUMBER THREE IN THE SERIES of Toys Off the Grid
PlushMoji
The Review Broads Play Santa
I cannot send a text without attaching an emoticon! 
I just love these little text thingies that show every emotion anyone on earth can ever have.  So when I saw PLUSHMOJI online, I not only LMAO but I ordered one or two for those SINGLE MEN that I have my eye on, my teenage grandchildren who never stop texting, and that nasty driver that almost hit me while texting and driving (she got the poop icon!).
Here are all your favorite and beloved emoticons in 6" or 12" plush pillows – collect them all, or send your grandparents a few kisses via PLUSHMOJI!
With free shipping and at $7.99, these little iconic pillows might make that special person's day a tad brighter!  Great for teenage rooms too!  Buy a set of 8 and put them under the tree!  Free shipping to US and Canada, also.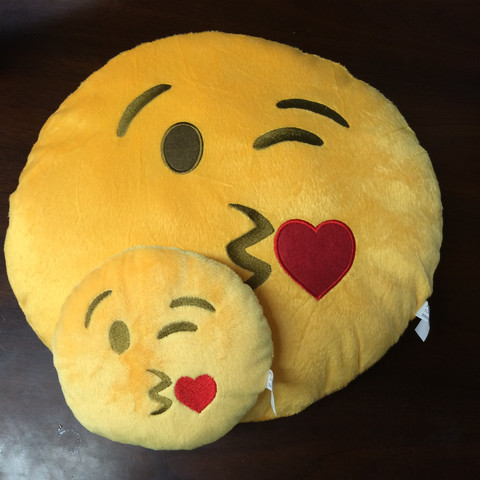 If you check out the website at Plushmoji.com, there are games and lots of other cool emoticon things to discover.  The Review Broads really likes this creative and fun decorating idea!
Ratings are based on a 5-star scale 
Overall: 3.5
Review by Broad "A" 
We received a product to facilitate our review. All opinions are our own
Visit:  Plushmoji for more information and to subscribe
Please follow and like us: