Clem the Dachshund received a free box of Zukes treats to facilitate this post. All opinions are his and Broad A's.
Where is my favorite spot in Colorado? 
Why?
Zukes Dog Treats Lives There!!!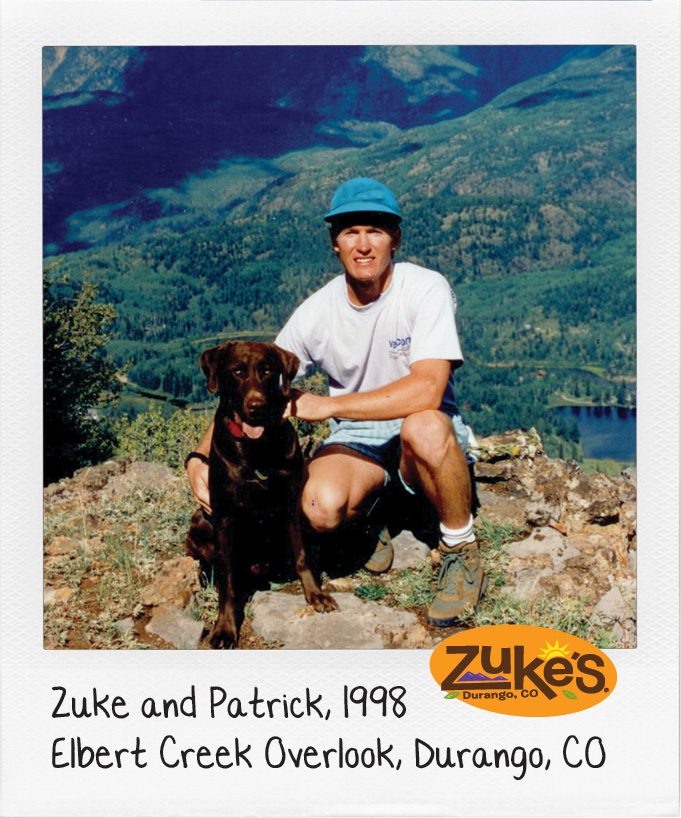 Since  1998, when the company was started by Patrick and his dog Zuke,  I have given all of my dogs Zukes Natural dog treats.
One of the first family owned companies to start producing all natural dog products, Zukes has been a familiar treat in my house.  My Bouvier des Flandres, Savannah, loved Zukes and now my little 12 pound dachshund Clem, loves ZUKES.  And what I have loved best about ZUKES is that they CARE!
I love to give Clem treats, until the VET screams at me when I place Clem on the scale!  OVERWEIGHT is like the kiss of death in a dachshund household!  So I turn to ZUKES to give Clem delicious treats with great ingredients to keep him happy and healthy!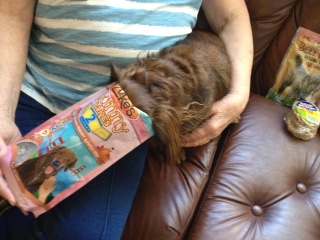 AND CLEM LOVES ZUKES!
WHY?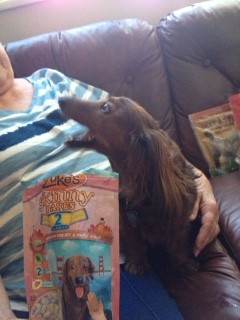 No recalls.  EVER
Made in Durango, Colorado with no imported ingredients
Superlative reputation
Taste beyond compare
Ingredients healthy
Convenience
Cost
They work BEST as training treats!
Family company
ZUKES have come up with new treats, Skinny Bakes, that follow in the steps of their 10 Calorie Skinny Bakes: the NEW 2 and 5 CALORIE SKINNY BAKES that crunch Clem into paradise!  HE LOVES the new ingredients:
2 CALORIE SKINNY BAKES – Ingredients and Flavors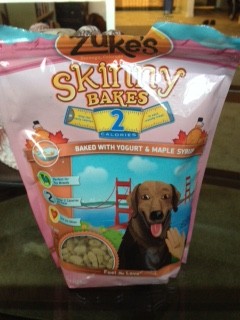 Brown rice, barley and rice bran plus the protein of yogurt are baked into every crunchy treat. Skinny Bakes® 2's are perfect for smaller breeds and for training treats – Clem likes them as much as the fresh calves liver I dehydrate for him, and that is saying a lot!
They are offered in 3 great flavors:
Yogurt & Honey
Yogurt & Maple Syrup
Yogurt & Vanilla.
5 CALORIE SKINNY BAKES – Ingredients and Flavors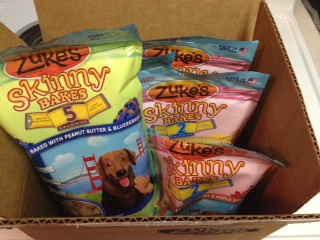 Rolled oats, barley and rice bran, along with the goodness of peanut butter and wholefood fruits are baked into each treat. Skinny Bakes® fulfill Clem's peanut butter fetish and I use them for training treats also!  Yummy!
In three great flavors:
Peanut Butter & Blueberries
Peanut Butter & Apples
Peanut Butter & Cranberries.
For more details
Please follow and like us: