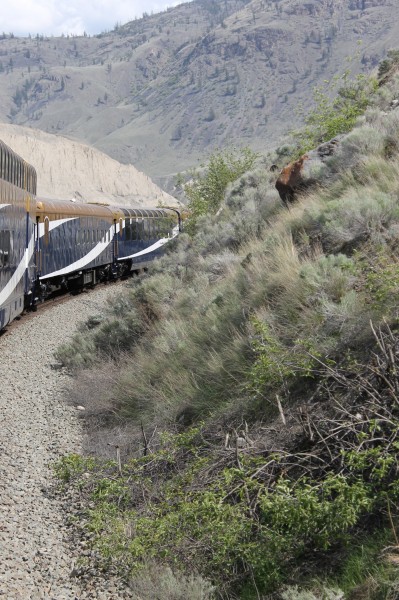 I am a nature girl. From hiking in Zion National Park to walking along the seashore, if sun, snow or trails are involved…I'm THERE. While I live in Salt Lake City, I'm determined to vacation in areas that feed my spirit.
That's why the Rocky Mountaineer is on my BUCKET LIST!
My bestie Zippy took the trip last year, and she LOVED standing out on the vestibule looking at the bears and birds as they whizzed by, and then there was the food…oh, the food. For a nature lover like me seeing the Northwest from a glass enclosed train car would be idyllic.
I know that
1. I don't want to drive all that way
2. Flying would mean missing out on the countryside
3. I don't want to be stuck in just ONE spot – I have a NEED TO EXPERIENCE!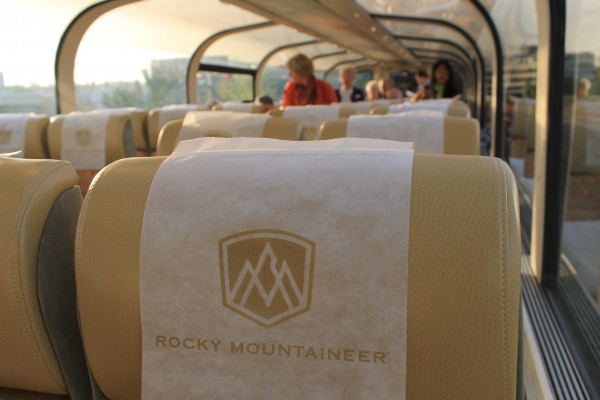 The solution?
To take the Rocky Mountaineer from Vancouver to Lake Louise (or maybe Banff or Jasper, Calgary, or even Seattle), but since the majesty of Lake Louise is a bucket list stop, and with the option of staying at the historic Fairmont Chateau Lake Louise in front of me, I know that this would be the perfect spot for hiking, skiing, snowshoeing, and of course JUST RELAXING.
25th Anniversary
Last year the Rocky Mountaineer celebrated it's 25th anniversary, having brought 1.5 MILLION guests through the splendors of the Canadian countryside to the majestic mountain range. Zippy told me all about their GOLD LEAF service, and while it's definitely luxe it is not by any means stuffy. No matter who you are, you'll have a great time…especially with the diversity of passengers on board that you get to meet and hang out with for the trip.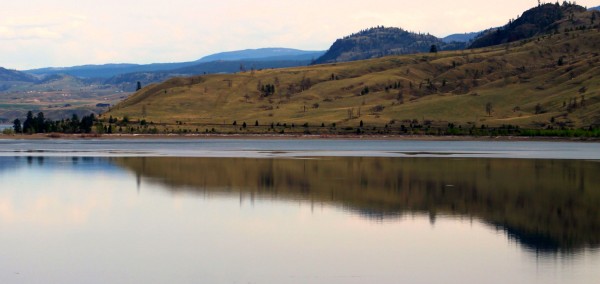 It's the little things
From that glass of wine before dinner to gourmet meals, or the stops in iconic towns like Karmaloop along the way, this is the most "civilized" way to travel (I think it's as close to the Orient Express as we get here in North America). This is the YEAR of exploring for me, and the Rocky Mountaineer is on my list.
DETAILS
Please follow and like us: