Walt Disney Short Films Collection
I love film in all shapes and sizes.
Today I received the new Disney Short Films Collection. You do not know how psyched I am. The Disney shorts are half the reason that I go to the theatrical releases of the Disney films even the ones I'm not thrilled about. The feature tie-INS I'm not that big on, however I really love things like Paperman, Feast and The Little Match Girl. What I really love about these is that they push the form and show passion for the art and creativity more that the features do in a lot of cases.

On this set we are shown:
John Henry
Lorenzo
The Little Matchgirl
How to Hook Up Your Home Theater
Tick Tock Tale
Operation: Secret Santa
The Ballad of Nessie
Tangled Ever After
Paperman
Get a Horse
Feast
Frozen Fever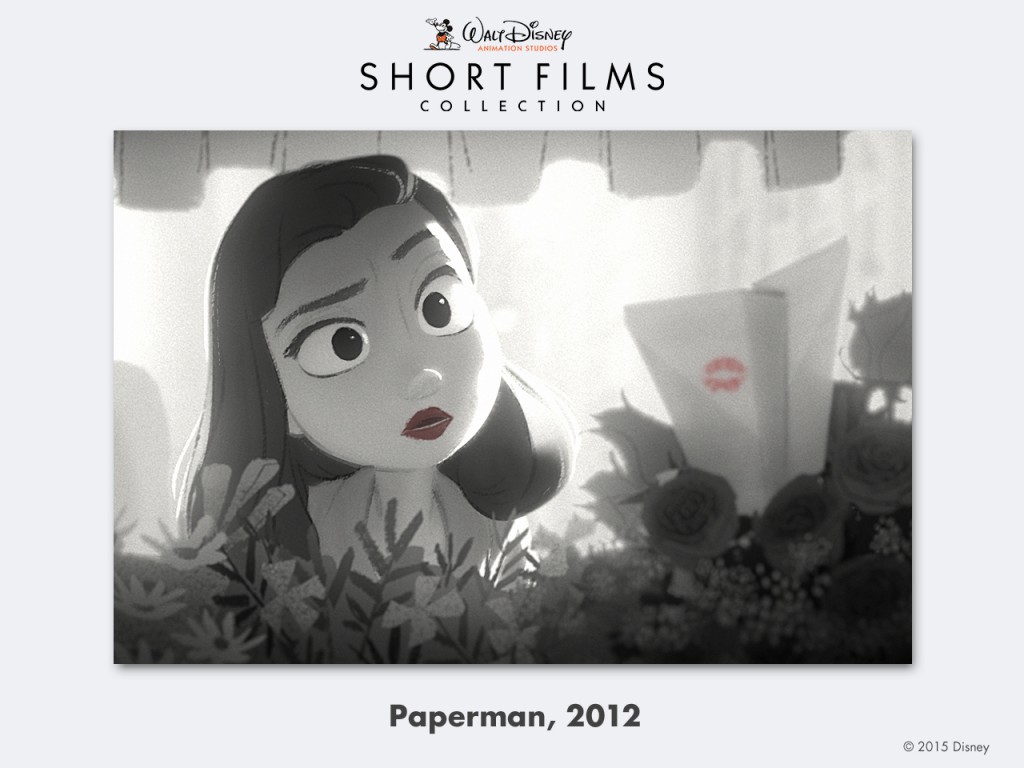 My favorites are Feast, Paperman, The little Matchgirl and Get a Horse.
All four were great.
Get A Horse was a bit more silly and fun loving that the other three, but it references the entire history of Disney Cinema with a ton of winking at the camera. I absolutely loved Paperman; it's about as good a short film as I've ever seen (live action or animated)! It's so emotionally moving and beautifully magical that I have to admit I got a little teary eyed. Feast is a heart warmer from start to finish, concerning an owner and his dog who bound over the foods they eat and the company they share while eating. This kind of connection to anyone who owns a pet is a familiar one, and it's a beautiful representation of a man/dog relationship.
The rest of the blu-ray was good but not nearly as amazing as the four shorts here. I also want to note that the video and audio quality are some of the best I've ever seen even on shorts that are over 10 years old. Unfortunately, there is only a little supplemental material on here. A behind the scenes feature thing and some very brief intros by the production team.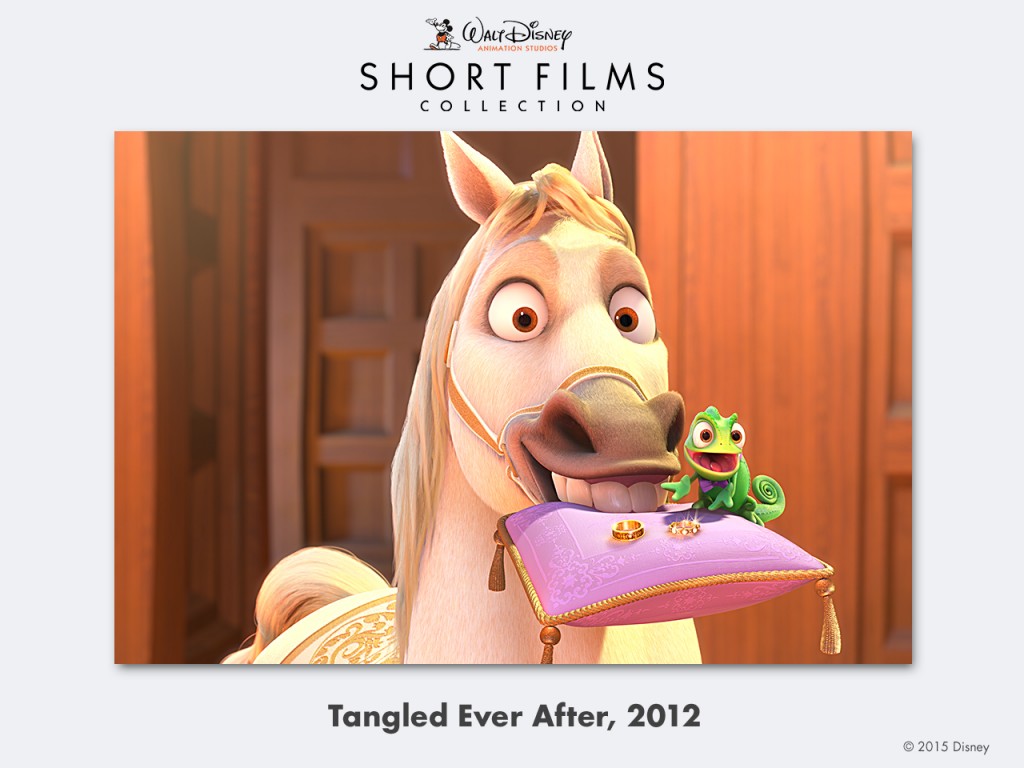 We already know that 4 of the shorts on here are amazing the rest are ok and worth a watch or two. However I will be watching that top 4 over and over again.
Pick this up!
Ratings are based on a 5-star scale
Overall: 4
Review by Bro "B"
We received a copy of this title for our review. All opinions are our own
Walt Disney Animation Studios Short Films Collection [Blu-ray]
is available for purchase on Amazon.com and at music retailers nationwide
Please follow and like us: