Stomp Out Stink 
SOS – Foot and Shoe Powder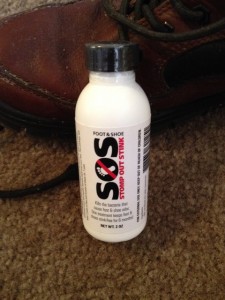 OK, OK, I did order this because I loved the name!  It is so…brazen and authentic!  How many of us don't really attend to our feet because, well, it's just such a bourgeois subject!  AND yet…
Stomp Out Stink is a powder that kills the bacteria that causes foot and shoe odor.  One treatment keeps feet and shoes stink free for six months!  That's my kind of powder!!
And if you have teenagers and jocks in the house, male or female, this is a must for those of us who have to pick up the running shoes, the trail shoes, the hiking shoes, the yoga shoes.
First, I treated my feet.  Wash and thoroughly dry feet.  Apply ½ capful of SOS powder to each foot, making sure to massage the powder into all areas including between toes and around toenails. Wash hands with soap after applying to remove powder from hands.  Repeat the procedure once per day on the following two days for a total of three days' treatment.
Apply one capful of SOS powder to shoes. Cover the opening to the shoe, and shake it around to evenly distribute the powder.  Treat all pairs of shoes that are use on a regular basis.  Most shoes require only one treatment.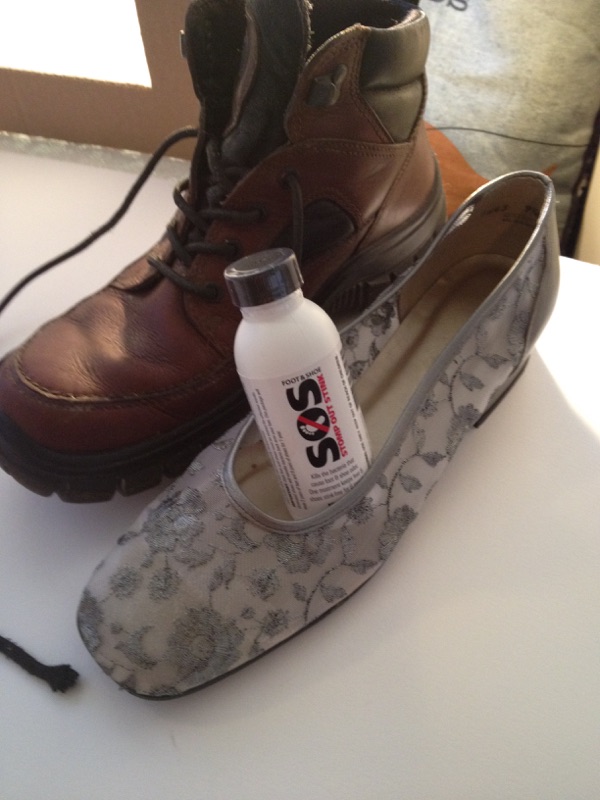 Fresh and clean, my feet felt new.  And my shoes were not stinky anymore!  Thank you SOS!
Ratings are based on a 5-star scale
Overall: 4
Review by Broad "A" – Ava
We received product to facilitate this review. All opinions are our own
BUY
Please follow and like us: