How to Choose the Right Therapy Program for Your Troubled Teen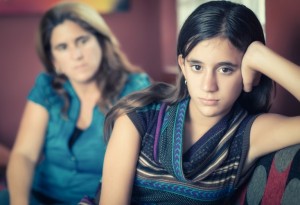 Even when you know that your teen needs professional help, it's not always easy to know what kind of help. There are dozens of different camps, schools, residential treatment centers, and outpatient programs designed to help troubled teens, and they're not all the same nor are they all appropriate for every teen's problems.
Teens who are struggling with drug and alcohol abuse need a different kind of help from teens who are struggling academically, and teens that are facing emotional problems need still another kind of help.
If your teen is facing problems you can't fix yourself, you can choose from wilderness therapy, residential therapy, outpatient therapy, alternative day schools, and psychiatric hospitalization. The type of treatment you choose will depend on the severity of your teen's problems. Usually, it's best if you place your teen in the lowest level of care possible, unless he or she is facing a severe psychiatric or eating disorder. Let's take a look at the different kinds of therapy programs available for troubled teens and what kinds of problems each program is suited for.
Wilderness Therapy
Wilderness therapy is a short-term program in which teens spend a period of time, usually a few weeks, hiking and camping in the wilderness. If you enroll your teen in a wilderness therapy program, he or she will spend the time in the company of several other teens and a roughly equivalent number of counselors. Security precautions will be taken so that no teen slips away from the program. This type of program is a good option for teens who are struggling with substance abuse issues, since your teen won't have any access to substances while on the program. Wilderness therapy programs seek to break down teens' defenses through physical exhaustion; teens are asked to hike several miles a day before making camp and participating in group therapy sessions.
However, there's no academic component to this type of program, and it is short-term. While this is a good place to start with teens that have substance abuse issues, you may want to consider enrolling your teen in a longer-term residential or outpatient program after the wilderness therapy program is complete. Parents and families typically aren't involved in these programs, and they're not ideal for teens who are struggling with academic issues.

Residential Treatment
Residential treatment is best for teens who are suffering from eating disorders or substance abuse disorders, and is usually reserved for the most troubled teens, or for teens who aren't responding to a lower level of care. Therapeutic boarding schools are available, and these facilities can help teens stay on track academically while they receive treatment.
If you enroll your teen in a residential program, he or she will receive regular group and individual counseling, in an environment free of alcohol and drugs. Your teen may be encouraged to participate in the 12-Step program. Security precautions are in place to keep teens from running away and the sexes are generally segregated. Like wilderness therapy programs, these programs emphasize personal empowerment and growth. Families and parents are usually encouraged to become involved in the treatment.
Psychiatric Hospitalization
Psychiatric hospitalization is the highest level of care, and it's usually short in duration. It's mostly reserved for situations in which a teen is actively attempting to harm him or herself or someone else. It's best for teens who are suffering from severe mental disorders.
Outpatient Treatment
Outpatient treatment is typically appropriate for teens that do not appear to present a danger to themselves or others, but nevertheless need some kind of professional help. These programs usually involve individual, group, or family therapy. They may be good for teens with substance abuse problems, if the teen has not yet been to substance abuse treatment and is willing to participate.
Alternative Day Schools
These programs are best for teens that are struggling academically, but demonstrating no other problems. Alternative day schools are equipped to give students the academic support they need to work to the best of their ability. Your teen will be able to work at a pace that suits him or her, and will receive more individual academic attention.
It's not easy to decide what kind of treatment program might be best for your troubled teen. Different programs are best for different kinds of problems, and it's usually a good idea to get your teen the lowest possible level of care. With the right help, your teen can make the positive changes necessary to develop into a happy and healthy adult.