Squishable, Huggable, and Loveable.
I had the opportunity to catch some scenes from the upcoming Disney film Big Hero Six, while I was visiting the Disney campus a few months ago, and this reviewer can't WAIT to be transported BACK to San Fransokyo to catch more of the sweet inflatable robot Baymax and Hiro Hamada as they gather their friends together to become the Big Hero Six and set out to figure out JUST who, what and why San Fransokyo is in danger.
At first glance I thought that perhaps this was a flick aimed at the pre-teen anime lovers, but this over the hill broad loved what she saw as much as her kids would.
I'm always in awe of the Disney artists, and the way that they can create an entire world come alive with art, and this film is no different. We had the opportunity so see some of the work in progress….
From the black and white initial drawings through the beautifully complicated city of San Fransokyo, that's an amazing amalgamation of the two cities, directors Chris Williams and Don Hall have made the city come alive.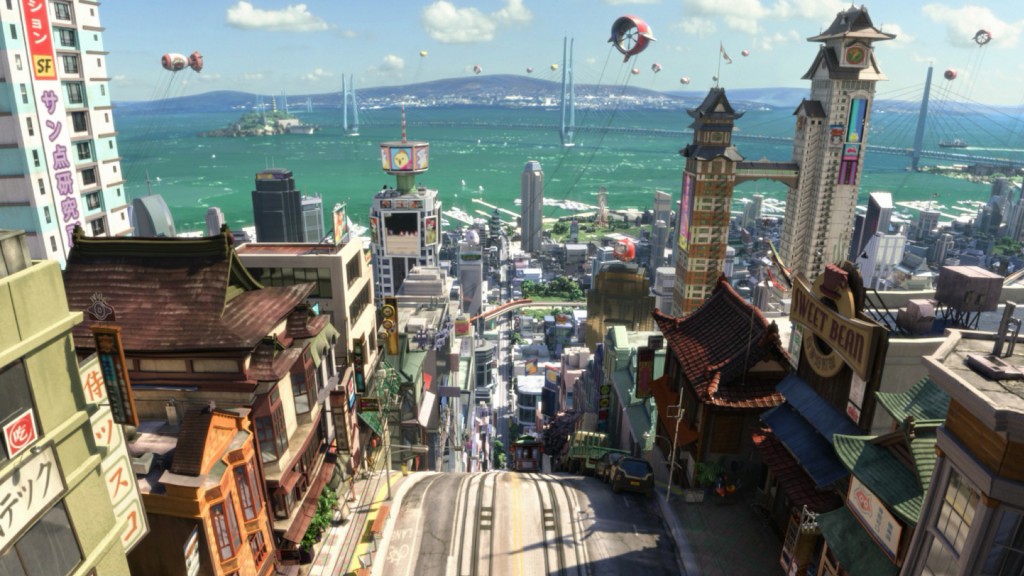 A SPECIAL TREAT
No one does shorts quite like Disney, and the newest short "Feast" will be shown at theaters before Big Hero Six. This new short from first-time director Patrick Osborne is the story of one man's love life as seen through the eyes of his best friend and dog, Winston. The life progression as the family grows and changes, with food as the backdrop for love will bring tears to your eyes.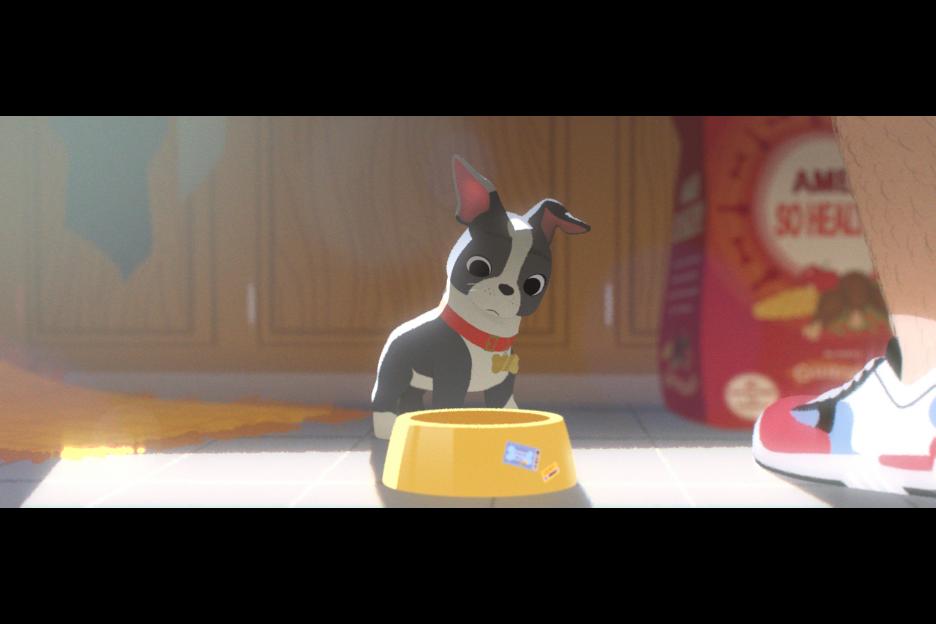 These two MUST SEE flicks open together on November 7
For More Details
Ratings are based on a 5-star scale
Overall: 4.5 out of 5
Review by Broad "Z" – Zippy
We attended a pre-screening of these films to facilitate our review. All opinions are our own
Please follow and like us: