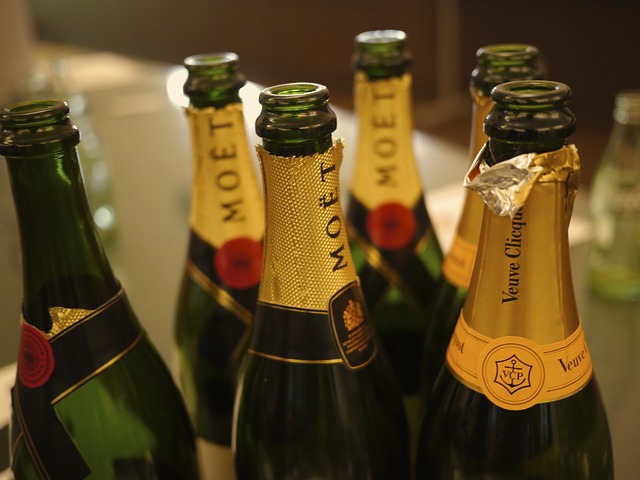 Whether it's to raise money for your favorite charity or to celebrate a birthday, anniversary, new job or engagement, throwing a large party doesn't need to be a stressful experience for the host or hostess. There are plenty of simple ways to guarantee the success of your party, particularly if you strike a balance between the number of male and female guests. You'll need to have a good mix, and make sure there are plenty of new faces so that friends from all parts of your life can get to know one another.
Preparing the Space
If you're throwing the party at home, it's important that your guests see your house or flat at its best. Put away anything that could get broken or that would be irreplaceable in the event of an accident, and use some serious elbow grease to get your place sparkling. Decorating with bowls of pebbles, bunting, and fresh flowers will add a stylish touch. If you haven't got time to do a deep clean, make sure you stash the clutter. Guests don't want to be skirting piles of paperwork or faced with a tonne of dirty dishes when they arrive.
Musical Prowess
If you've got the budget and the space, why not hire a band? Live music can really make a party memorable and provide a certain atmosphere that a Spotify playlist does not. Even if you're strapped for cash, you could ask musical friends to give a performance, or contact a local band that will play in exchange for drinks and nibbles. If any of your friends have DJ decks and fancy themselves as record-spinning extraordinaires, get them involved. If you must use your computer or iPod for the music, avoid just shuffling. Make a playlist that will be appropriate for the whole evening.
Drinks and Party 
Favors
You don't have a invest in a full bar to satisfy plenty of tastes. Make sure you have beer, red and white wine, and one signature cocktail to serve up, and you're guaranteed to please all drinkers. For teetotallers and designated drivers, there should be a range of soft drinks and non-alcoholic cocktails available. You can make a sophisticated soft drink with club soda, fruit juice and a slice of fresh fruit. There's no reason why non-drinkers should have to sip water all night! If you're interested in providing party favours, a bright idea is to go for miniature bottles of spirits. To learn more, check out www.justminiatures.co.uk/blog
Photo Credit: mikuratv