How To Save Money When Buying Hockey Skates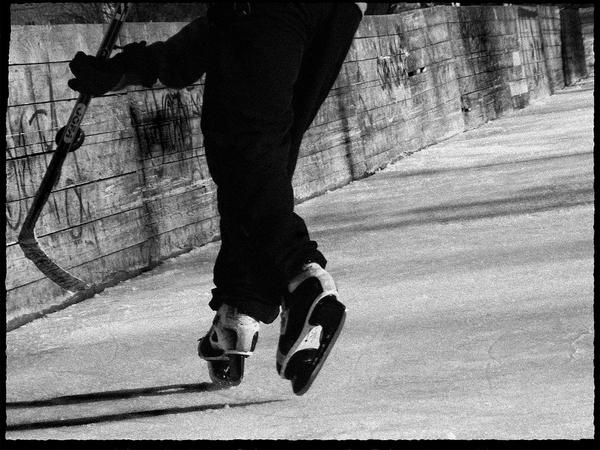 Judging from the recent economic trends all over the world, it is quite clear that most consumers are now looking for the best ways of saving money when shopping for their favorite products. The importance of smart shopping has always been emphasized both offline and online. The same case applies to college students who wish to pursue their preferred careers without facing various financial challenges. Whether you are a college student or an ordinary civilian, you may be interested in playing hockey as your favorite sport.
The prices of various sporting equipment have risen drastically, but this shouldn't discourage you from playing your preferred game. A good example is the price of hockey skates. These skates normally come in different sizes, colors and qualities but as a consumer, you should always go for the best quality in the market.  Most products with the highest quality come at a higher price tag but with the right tips for saving money on hockey skates, you'll always enjoy this game without worrying about the possibility of wear and tear or other setbacks that might affect your performance.
1.  Shop according to your playing level
If you're a beginner hockey player, you don't have to invest in expensive skates. These products normally come in different levels; the ones meant for professionals are quite expensive. Most beginners take advantage of this factor to shop for the cheaper ones because they're still familiarizing themselves with the game.
2.  Consider the second-hand market
What comes to your mind when you hear about used products? Yes, you're right! Most people normally think that used products are defective or ineffective but this is not necessarily true. For example, hockey skates normally come in different sizes and when the player's feet grow larger, the skates become less comfortable. This does not necessarily mean that their quality has depreciated. You can always take advantage of the second-hand market to shop for hockey equipment at a lower price and a higher quality. However, if you doubt the quality of used hockey skates, you can always confirm the following from the dealer before buying;
·  How much do they cost and how much do the new ones cost?
·  What is the current condition of the used skates in relation to their performance?
·  Why did the original owner decide to sell them at the first place?
·  Do they have the right size that you are looking for?
·  Have the skates been changed in any way by the original owner? If yes, will they suit the new owner or will it be necessary to modify them?
3.  Take advantage of discounts and coupons
Hockey is fast becoming a popular sport all over the world and the demand for hockey kits keeps on rising. This also explains why so many sports kits companies are now competing for consumers looking for hockey skates for sale. The rising competition has also led to the introduction of amazing discounts and coupon codes to attract more clients interested in buying hockey equipment. Companies that sell these skates are also looking for the easiest ways of creating customer loyalty through the introduction of discounts and coupon codes to benefit both the consumer and the manufacturer.
4.  Carry out comparison shopping
You may not know the cheapest price in the market if you don't compare it with other prices from various manufacturers of the same product. If you think you've found cheap hockey skates, chances are very high that they aren't as cheap as you would want them to be. This is why it is advisable to compare prices from various offline and online stores that sell such products for the sake of getting a general overview of the lowest price, without compromising on their quality.
By following these simple but helpful tips, you'll always enjoy shopping for cheap hockey skates.
 Guest post by Broad "M"  ~ Mindy
Consideration was received for the editing and publishing of this post
Photo credit: scottmontreal / Foter.com / CC BY-NC