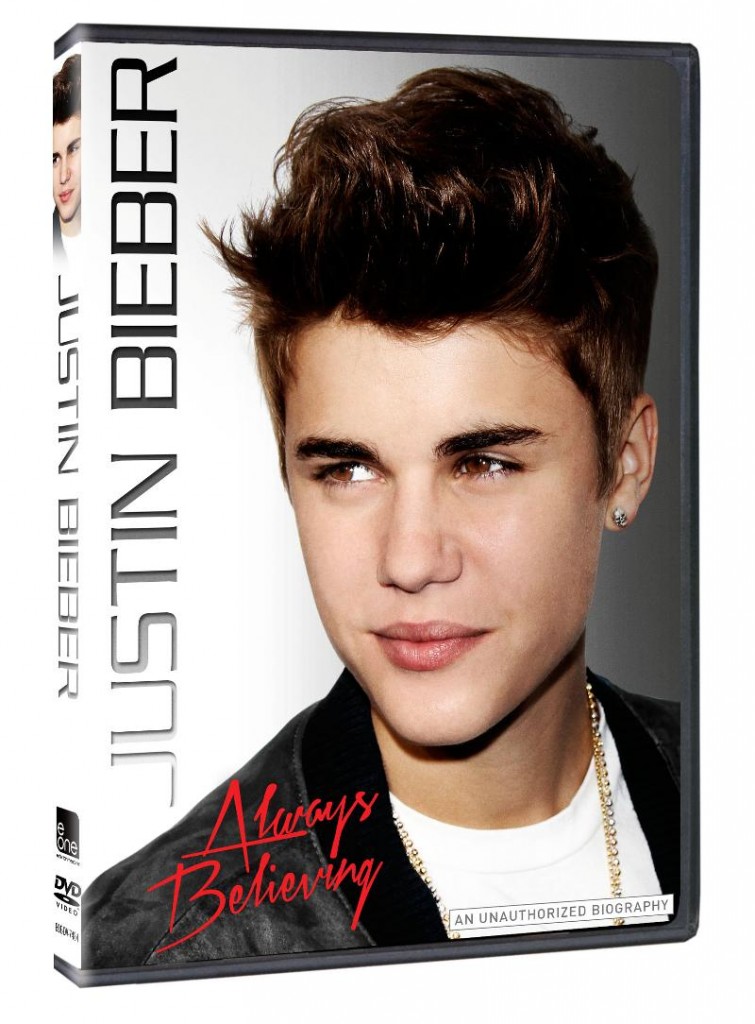 JUSTIN BIEBER: ALWAYS BELIEVING
This new DVD for all of the Beliebers out there goes beyond the music to provide fans with an entertaining, comprehensive profile of what it took for this small town boy with a passion for music to reach worldwide pop chart domination and become the biggest pop star on earth. Written, directed and executive produced by Thomas Gibson, maker of the hit documentary Biebermania, JUSTIN BIEBER: ALWAYS BELIEVING features never-before-seen footage of on-again, off-again girlfriend Selena Gomez, plus exclusive interviews with fellow touring act Mindless Behavior and celebrity insights from Usher, Drake, Sean Kingston and Nicki Minaj.
Perfectly timed to hit shelves ahead of the North American leg of Bieber's "Believe" tour, which begins June 22 in San Diego and takes the teen idol to more than 30 cities over a seven-week span, the unbelievable tale of his remarkable journey from YouTube sensation to mega teen star will keep Bieber's millions of fans always believing!
Always Believing will be available on June 18th for under $8.00