Undefeated
I love sports movies.
If you follow me on Twitter you will catch me quoting Major League or Rocky at least once a week. I also love sports documentaries, that began as a child when my father took me to see When We Were Kings or Hoop Dreams (which is in my top 5 most inspiring films ever). Does Undefeated stack up to Hoop Dreams or When We Were Kings? Obviously not (come on) but does it provide a worthwhile journey to watch?
Let's see.
The movie looks at one football season at Manassas High School, in North Memphis, Tennessee. It's an inner city school that can't even afford to pay its' athletic coaches. Since a Firestone plant closed in North Memphis, the area has been struggling mightily. ??Bill Courtney is the head football coach at Manassas. At the time of the filming, he had been the coach there for six years. He's an unpaid volunteer coach, as is his staff. He is a business owner in the area, but has an enormous passion for football. ??Prior to his arrival at Manassas, the football team were the "doormats" of their division. The principal believes they were 0-10 for some 10 to 14 years. In his first season as coach, the team won 4 games. Since 1899, yes 1899, they have never won a football playoff game.??Courtney, after his arrival, made a sincere effort to recruit players from the inner city area. If, by word of mouth, potential players could be convinced they were turning things around, he might have a chance to field a decent team.
Is the movie entertaining?
Yes. Was it deserving of the Academy Award? No. This film really lacked the emotional depth on a human level and just set out to inspire. Yes, this film is very charming and very entertaining and a great family watch but it just did not do the trick for me. I did not fall for the plight of any of the players or the coach and was a bit disappointed (I cried like 5 times during Hoop Dreams) in the films character depth. We only seem to seem to see the good side of all the characters and when we don't it's obviously part of a story arc.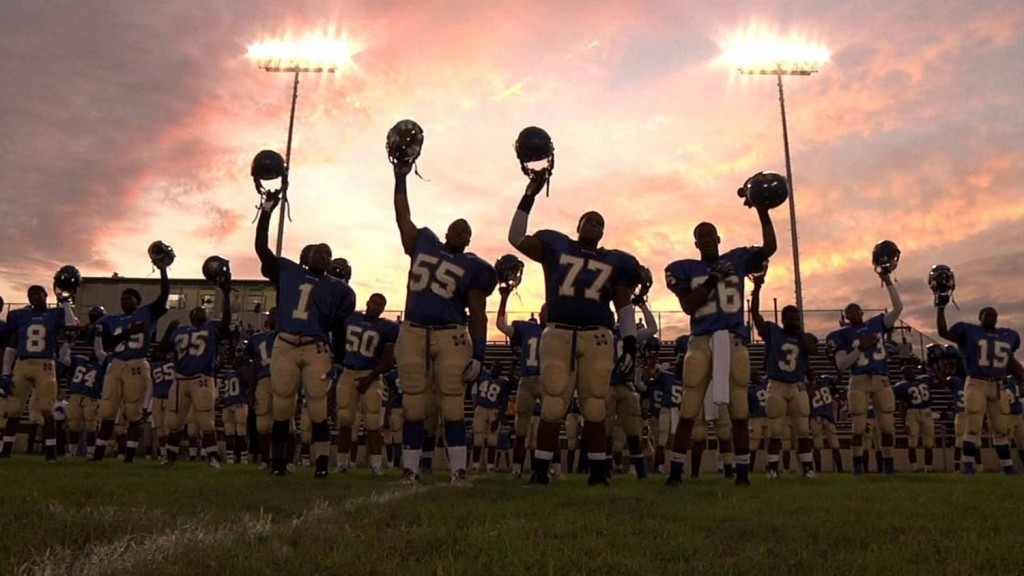 As for the Blu- Ray the quality is great and the sound is ok (no the films fault). The special features include a commentary track, some rightfully deleted scenes and a making of feature.
No I didn't hate this film, I quite enjoyed it, I just wanted it to go deeper into the characters being studied. But this film is wicked entertaining and a very easy to watch documentary.
Undefeated [Blu-ray]
is available both online and in stores.
Ratings are based on a 5-star scale
Overall: 3.5 documentary versions of The Blind Side (yes I hated The Blind Side) out of 5
Review by Bro' B – Ben