Author: Ted Kerasote
In this tale of love for his dog, Merle, who passed away too young, and his new addition to the family, Pukka, the lab, Ted Kerasote delivers the goods on why our dogs die so young, and enters the world of THE DOG and the things dogs need to achieve longevity.
Kerasote questions all the things that we do that assist our dogs in dying young, and reveals vital new information to keep them with us longer. Vaccinosis, too many vaccines, and the need for tittering dogs instead of continually vaccinating every year is one (I do NOT vaccinate my dog after 2; I only give rabies because I have to. I believe like Kerasote that it destroys their immune systems). Should we really be spaying and neutering our dogs? Kerasote gives solid evidence why dogs should be kept intact. What about raw food, prey food, and kibble: what makes sense to our dogs' true nutritional needs, not our thoughts of how pretty a bag looks?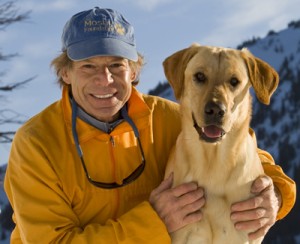 Interviewing breeders, veterinarians, talking to leaders of the animal welfare movement, Kerasote interweaves new information with evidence: he is raising Pukka very differently from the way he raised Merle. In his small Wyoming town, Kerasote makes the scene different for his beloved puppy, Pukka: he not only presents information, he allows us into his and Pukka's world, a world where Pukka is free to be a dog.
Lovely, anecdotal and a must for all of us who question the current system of raising dogs as children, Kerasote creates a new way, while presenting the newest findings about dogs. Completely fascinating, totally logical and filled with new and important information, Kerasote's book presents a way to give our dogs a longer life. And a much healthier one.
I hung on every page. Absolutely wonderful book if you care about your dog.
Pukka's Promise: The Quest for Longer-Lived Dogs
 is available at Amazon.com, Barnes & Noble, etc.
Ratings are based on a 5-star scale
Overall: 5
Review by Broad "A" – Ava
We received a copy of this title for our book review. All opinions are our own.