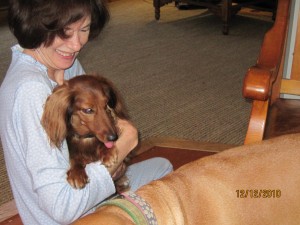 She's got the mansion.  I have the hut.  She flits around posting pictures on facebook about high end cars, cruises, vacation spots AND then she brags about going to Paris…blah blah blah.  Me, I sit here and write posts about awesome things that I find, and that you readers need!  And without HER (Z of course) I wouldn't have a life!!!
She's hot, I'm not.  But BOTH Z and I agree that there are some things that should not be wasted.  AND THAT'S MONEY!  I have been playing with my passions lately and roaming around trying to find some GOOD stuff to groom my dog and other dogs with.  Now this might not sound exciting, but readers COME ON!  Most of you have pets.  Most of you like them to look CHIC like we like to look CHIC!  And most of you are MISSING out on the FUN of basic grooming and a few good men (oops, I meant TOOLS) of the trade!
Websites to Ponder:
If you want a quickie, here it is!
 1.  GROOMING is fun and all you need are some basics.  There are a million DVD videos out there with BASIC grooming for your breed.  You need:
 A sense of humor
Carefulness
A bathtub
Some dog or cat shampoo
Some shears (high end DIVA talk to dog grooming scissors)
A pair of Andis Clippers (they last forever)
A hair dryer
A dog comb (get a greyhound comb, jodimurphy.com)
Some Andis clipper blades (hunt around on ebay they are cheaper) – A #10, a #4, a #40 to start.
Get some blade combs (at Petedge they are cheaper than cheap) to put over the blades if you want a longer coat cut.
2. PATIENCE.  If your dog squeals, you MUST pay attention.  You might have cut him.  Don't do that.  Take a year to figure out a basic Your Breed dog trim if necessary, a tiny bit at a time.
There are a lot of books out there to tell you how to groom your particular breed and you can find ANYTHING about grooming on AMAZON.com.  Goomers like Notes from the Grooming Tableby Verland BUT you don't need to spend $64 on a grooming book unless you ADORE the art of grooming like I do.  Get a DVD for your breed's grooming and a basic book for home grooming your breed (you don't want an AKC cut, you want a book on basic pet trims).
THE BATH counts the most. 
If you have a matted dog, BUY Laser White (JodiMurphy.net is the only American distributor).  It is $32 a bottle (you dilute it, and it will last forever) and after you rinse out the shampoo and the dog is in the bath let it sit on your dog's coat for 15 minutes.  YES 15 minutes.  You can take your fingers while rinsing it out and demat the mats or you can get your hair dryer and blow them out while the dog is in the tub.   DON'T let the hairdryer get wet, OK!  The mats will blow out.   ALSO do not distress your dog by PULLING out mats with a matbreaker unless you KNOW what you are doing (you can cut the skin easily).  DO NOT use shears to cut out the mat either unless you can get a comb between the mat and the skin.  Dog's skin is too easily cut to try if you are a beginner.  Better trim down the coat with a #10 blade and start over.  MATS are inhumane when they consume the coat.  They tear at the skin and create infections.  For heavily matted dogs RUN DON'T WALK TO YOUR NEAREST GROOMER!!!
You follow the direction of the dog's coat for clipping, a shavedown or a comb cut.  Watch the DVD several times and experiment.  I used the clippers on my arm hair (really I did) in order to get the feel of how to hold the clipper (like a pencil) and to see how it cut (REALLY REALLY CLOSE!).  BUT NOW I HAVE NO ARM HAIR and I look less like a heman – YIPPERS! USE COMMON SENSE!
You will need two shears.  I use KENCHII shears and the absolutely best place to buy them is Xtreme Shears (Xtremeshears.com). They are the cheapest place and their customer service is amazing (ask for George).  They go from 80-300 dollars.  I know 80 sounds like a lot but you will only buy them once.  And you only need to invest in one pair.  GET 8" straight shears unless you have a tiny dog, then get 7" straight shears.  You use these shears to clip the hairs the clipper left, for around the feet and the face.  WATCH A VIDEO many times first!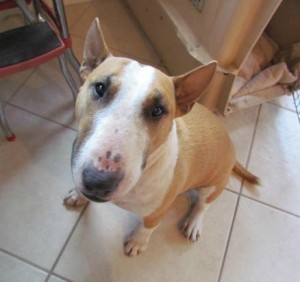 The other pair you can get is a cheap $10.00 Conair shear (get on ebay: they are black with yellow handles about 3-4 inches long) that allows you to cut around the feet and eyes.  It has a safety bulb at the end and is not sharp enough to cut into the skin around the ears.  Again, WATCH your DVD and experiment.  BE CAREFUL.  Don't cut too close to the face.  On the ears, don't try to get too close a trim:  just neaten up a bit from the clipper (see DVD instructions on trimming feet, face, ears).  If you are a bumbledumb with scissors, get a cheap cheap pair of Millers Forge with safety tip (Petedge) but these don't do nearly as good a job as the Conair and they are too sharp if you are new at this.  They also don't last and since you are just a dilettante you will not know how to get the scissors sharpened.  If you buy Kenchiis, Xtreme Shears will tell you where to send them for sharpening, but that will probably be 10 years down the line UNLESS…you drop them.  We all do.  BUT if you drop good shears, they will not cut well.  I put a foam mattress under where I am clipping my dog so it won't ruin my shears if I drop them.
For the face, you could use curved shears, but when I started hobby grooming my Bouvier des Flandres, I just used straight shears and was very careful.  Curved are too hard unless you know how to use them.  ALSO there is a way to hold your scissors.  This will be a lesson further long, tho, because it's hard to learn (best book to learn from:  Notes Form the Grooming Table and lots of practice).
I started grooming because no one could get the "Bouvier" look and/or the ones that kinda could were charging me $120 per groom.  And I didn't like the groom.  I practiced on my Bouvier until I could groom her and then I had a standard poodle, Kona, and I practiced on him too.  I then bought a bunch of great grooming tools (it's a sickness of mine) and now I groom friend's dogs all the time who can't afford to go to a good groomer.  BUT don't ever try and groom your dog if he is badly matted.  GO TO A PROFESSIONAL and fast I HATE PETCO and PETSMART because they don't train their groomers well, although some good groomers work there.  Finding a good groomer is WORK.  You want someone good, artistic and loving.  Do your homework.  This is your SOULMATE we are talking about!!!!).
NOTE:  BE CAREFUL and go slow and DO NOT CUT your dog. 
If you clip the quick of the foot nail, always have stryptic powder on hand; it stops the bleeding immediately.  And don't panic.  A lot of dogs have the nerve almost down to the end of the nail.  The more you trim the nail (I do it every week on Clem) the less chance of cutting the quick.
DON'T try and groom without watching a video or asking your groomer if you can watch her groom your dog and let her tell you the basics.  You can't just pick up scissors (I did, but then my Bouvier had LOTS of hair and I was very careful) and be a groomer.
THIS IS NOT A LESSON in BEING A DOG GROOMER. 
Dog groomer's are artists and work a long time to perfect their scissoring and breed cut patterns.  It takes a good 3 years to be confident as a groomer – and working hard at it.  So DO NOT read this as a DON'T go to your groomer post.  Read it as "I can learn to keep the hair off my dog's face and trim his feet and clip him down" while I wait for Uncle Harry to drop dead and leave me an inheritance (my Uncle Harry left me out of the willJ).
GOOD LUCK!
And ask ask ask questions online and to professionals and watch as many DVDs as you can and go slow!  (JodiMurphy.com has great DVDs for groomers.  For just plain I wanna cut a bit of the coat off, check out amazon.com for specific breed DVDs and YouTube has uncountable videos of how to groom your particular breed.  Use you knowledge, not your words!
GOOD LUCK and thank you to George at Xtreme Shears for the best service I have ever had, Jodi Murphy's site for the best of the best, and Petedge for all the less expensive essentials.  GOOD LUCK.
PLEASE do not call me if it doesn't work. 
Put everything you bought on ebay and FIND A GROOMER!
View from Broad "A" – Ava