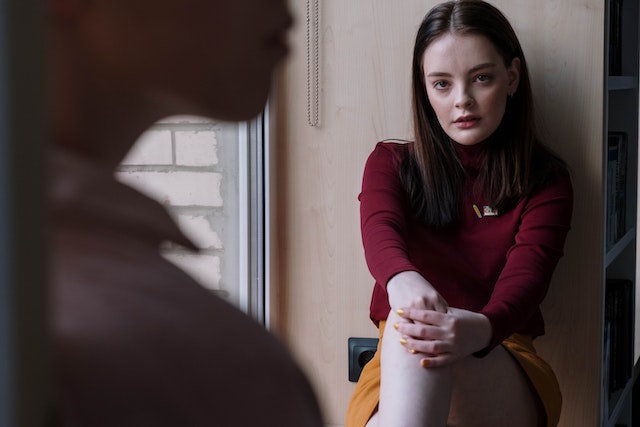 The idea – or practice – of raising teenage children can be daunting. They have opinions, they have raging hormones, and they're not your sweet little innocent children anymore. But there are so many more exciting things – teenagers are learning how to find their feet in the world, they're opening their eyes to things outside the home and they're getting ready to fly the nest. Maintaining a good relationship with teens during this time isn't easy, but it can really help their success with friends, school, and general happiness. So, for 7 tips and tricks for raising happy and healthy teenagers, read on! 
Respect their views 
As your children become teenagers, they begin to express their views (some more vocally than others). Rather than dismissing this as attention-seeking behavior or just being argumentative, understand that they are testing boundaries as a means of learning. If you can't agree but don't want to cause a huge row, agree to disagree with your children. It establishes good ground rules of respect between the two of you – you respect their views, and they respect yours. 
Establish boundaries 
Making your boundaries clear is key. Letting your child know what is and what isn't acceptable – curfews, understanding whose chores are whose and helping around the house, and academic expectations – in a clear and careful way means your teenager knows that you care. They may rally against them and fight, but it's important to stay firm. Make sure to follow your own rules, making it clear to them that you expect them to treat them how you treat them. 
Make your expectations on breaking the law clear 
Teenagers can get into trouble. Some of them, a lot. It's not because they're bad kids or because they want to get into trouble, it's often because they're testing boundaries, getting carried away by group mentalities, and not thinking through the consequences. It's your role as a parent to: 
Lead by example by being an upstanding member of society 

Make your expectations clear: breaking the law is not allowed 

Keep lines of communication open so your child can come to you if they get into any legal issues 
If your child does get involved in a crime or get arrested, beyond enlisting the help of a company like future bail bonds, try as hard as you can to stay calm and level-headed to help you handle the situation appropriately. 
Keep lines of communication open 
No matter how hard it is, it's always important to keep talking to your kids. If you don't know what's going on with your kids and what they're getting up to, the chance of helping them navigate this period of their life gets much slimmer. Talking to teens isn't easy, so find times when talking comes more naturally – be it at mealtimes, in the car driving to or from school, or relaxing in a coffee shop on a Sunday morning. 
Encourage self-care and good personal hygiene 
It's no secret that with teenagehood comes a rush of hormones. So, as a parent, it's your role to encourage good grooming, as well as self-care. This means helping them to understand how much sleep to get a night, providing them with the knowledge and tools to take care of their skin (hopefully warding off preventable teenage acne) and managing screen time to their sleep isn't interrupted. Going a step further, you can help them to discover which acts of self-care make them feel better – do they enjoy going for a walk to calm them down? Or lighting a candle and doing a face mask? This is a great opportunity to help them find practices that can help them in their lives ahead. 
Spend time with your teen 
With your busy schedule and your teen's comings and goings, it might not be easy to find the time, but it is important. It makes it clear to your child that you still love them and want to spend time with them, and can be great for shoring up bonds between the two of you. Aside from learning points, you don't want to let the days and years race by without spending good quality time together – you'll miss them when they move away from home. It doesn't need to be a huge holiday away or big day trips – although they are a great way to spend considerable quality time with a reluctant teen – a simple walk around or a bite to eat after school will do. It's all about enjoying your time together and reminding your teen that you get along. It's also helpful for them to see you as someone to have fun with, not just to tell them off. 
Take care of yourself, too 
This period of parenting can be hard work, so make sure to take care of yourself too. It's important for your own sense of self and well-being, but it also sets an example to your children that you take care of yourself, so they should too. Make sure to find someone you can talk to about what's going on – either it's a family member or a friend, or a professional – so you can lighten the load. You can also make sure to implement self-care for yourself to make yourself feel better because the old saying is true, you can't pour from an empty cup. So, consider picking up some healthy habits such as daily meditation on helpful apps such as Calm or Headspace. 
Hopefully, this list has given you some ideas and inspiration for how you can parent a teenager. While it won't always be plain sailing, they can help you weather some storms and give you constructive learning points. It's important to remember that this stage doesn't last forever – your children are adults for much longer than they are children, so embrace the changes and recognize that this period is temporary (they won't always be slamming doors and crying). By ensuring your child is always aware of how much you love them, you're doing a great job already. Good luck!