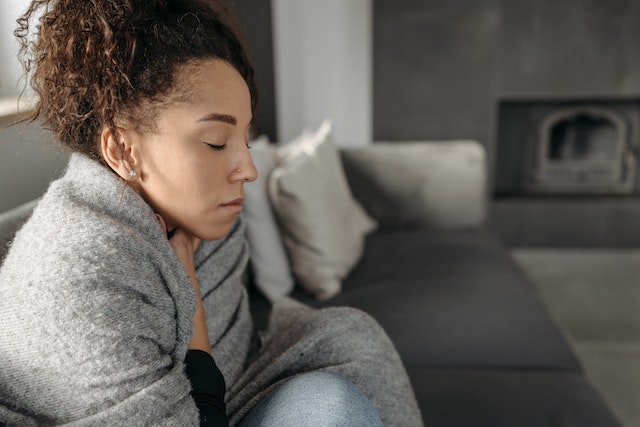 Autumn is well underway, and we are already feeling the icy pinch of the dropped temperatures. So, here are some of the worst cold weather home issues you can prepare for now.
Water Damage from Rain and Flooding
Floods can occur at any time of the year and occur when rainwater has nowhere to go. In winter, the ground can become saturated, adding to groundwater or too frozen to take rainwater in. And water can do more damage than fire to a property. Water damage restoration experts like Firestone will return your home to the way it was before flooding. But you can help yourself with sandbags, living on higher floors, and keeping your drainage and gutters well maintained. 
Burst Pipes from Stress
Flooding can also be caused by burst pipes, which are most often caused by cold weather. In fact, the more pipes are subjected to freezing temperatures during the winter, the more likely they are to burst. When it gets really cold, the moisture in the pipes freezes, which causes it to expand and build up so much pressure that the pipes burst. Pipe insulation and plumber's putty and tape are easy ways to stop pinhole leaks and stop pipes from bursting.
Cold Weather Home Issues Include Mold
During the wintertime, your home could become a place where mold grows, so it's essential to keep moisture under control by making sure there is a sufficient flow of air. The wet, cold weather is one of the best times for mold to grow. Because you have closed your windows, there isn't enough airflow. This makes the walls damp from condensation. If you open your windows for ten minutes a day after taking a shower or cooking, you can help with ventilation.
Drafts Through Doors and Windows
Poor insulation, which doesn't work well in the winter, is a common cause of air leaks and draughts in the home. Because of this, you should pay close attention to the condition of the insulation around your windows, doors, and attic. The majority of the warmth in the house escapes through the attic. So, using DIY accessories like spray foam, caulk, or weather stripping to seal your leaks can help stop this problem and lower your utility bills.
A Broken-Down Heating System
A broken boiler is the worst thing that could happen in fall and winter. You don't want to be stuck in a cold house with no way to heat it. When winter comes, your heating system has to deal with a lot of problems because it is used more. If your boiler is broken, there will be leaks, loud bangs, or your heating won't work. This is caused by a loss of pressure, a broken pipe, or a worn ignition. It is dangerous and against the law to try to fix a boiler if you aren't qualified.
Summary
There are numerous cold weather home issues you can all but prevent by acting quickly. These include water damage from flooding and rainwater, dangerous mold, and a broken-down boiler.