You've made it this far, and you're ready to ask the big question, no matter how you got here, from high school sweethearts to a fortuitous right-swipe.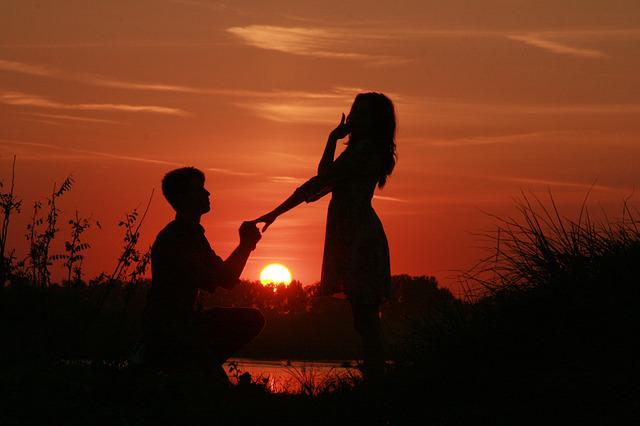 It is, without a doubt, a significant question. All you have to do now is ask: are you ready to ask? Here are a few things to think about before proposing:
Are You And Your Partner On The Same Page?
The unexpected proposal is fantastic, but marriage should not come as a surprise. You may begin by mentioning a friend who recently got engaged. Inquire about your partner's feelings toward marriage. Find out what your partner's future ambitions and dreams are. You'll have a successful proposal and a long, happy marriage if you're both pointing in the same direction.
Asking Parents 
Isn't this a little dated? Yes. However, you should go ahead and do it. This should be a snap if you get along well with your future fiancé's parents. Inform them of your deep affection for their son or daughter. Tell them you're intending to propose and invite them to be a part of the big event (this will definitely capture their attention).
The Ring!
It may be as simple as paying more attention to the jewelry she already owns to begin this process. Take a picture if you can. A skilled jeweler will be able to determine her preferred style. If you can't do that, look through her Pinterest board. Pull one of her pals aside as a final resort and collect some crucial information. 
It's also crucial to obtain the proper size for Engagement Rings. Here are a few ideas to get you started:
Take a ring from her collection and get it sized by a jeweler.
Place one of her rings with your own finger and make a note of where it ends.
Based on your partner's height and weight, many jewelers can provide an estimate.
Alternatively, simply inquire!
The good news is that you can always get it resized if you don't get it precisely right.
Get Personal And Creative With The Proposal
Consider the personality of your companion. Go for it if he or she is the type who would like the spotlight of doing this on the kiss-cam at an NBA game. But, if that's the sort of thing that might embarrass her, perhaps reserve it for another occasion. Is there a special place that you frequent? Is there a fine dining establishment where you'd like to pop the question? Regardless of how you go about it, the more personal you can make it, the greater influence you'll have.
Prepare Your Backstory
If you want to keep this a surprise, make a foolproof alibi so your significant other doesn't know what's going on. If a last-minute extra-fancy getaway appears on the calendar, she may be tipped off. Collaborate with pals to plan the ideal surprise.
Safeguard The Ring
Make sure the ring is insured once you've purchased it. Find a safe spot to keep it as soon as you get it, and take extra precautions to prevent it from slipping out of your hands or falling out of your pocket before the big reveal.
The Proposal 
Don't get too worked up (see a pattern here?). Second, don't let a large ring box in your pocket ruin the surprise. There are a variety of methods for obtaining the ring. Yes, Girls is a new company that has come out with a novel idea. It's known as a "Box Sock," because it adds a small pocket and box to your sock. You can uncover the ring by stooping down on one knee, as if by magic!
Find The Perfect Moment 
Take your time. Check to see if everything is in order. When you're ready, take a deep breath and ask the question. Prepare a photographer. Consider enlisting the help of a friend or hiring a professional. If your spouse has no idea you're planning a proposal, you'll get incredible images that you'll treasure forever.
Popping The Question
Take a deep breath, compose your thoughts, and let the magic happen when the time comes. Allow your companion to take it all in. Together, we laugh and cry. Put the ring on and make it official when they are ready!
Celebrate!
You've done it! It's time to invite your buddies over, crack open the champagne, and start taking selfies! The day of the proposal is unlike any other. You and your partner have earned the right to indulge, relish, and rejoice like it's nobody's business.