Making time for a date is the best way to spend quality time with your partner and strengthen your relationship. It can be easy to let time slip away and not make time to have time offline together. However, it is so important for relationships and partners to have time alone for the sake of their emotional connection. 
Hence, if you often lack inspiration, time, or ideas for a date day or night, then here are some suggestions.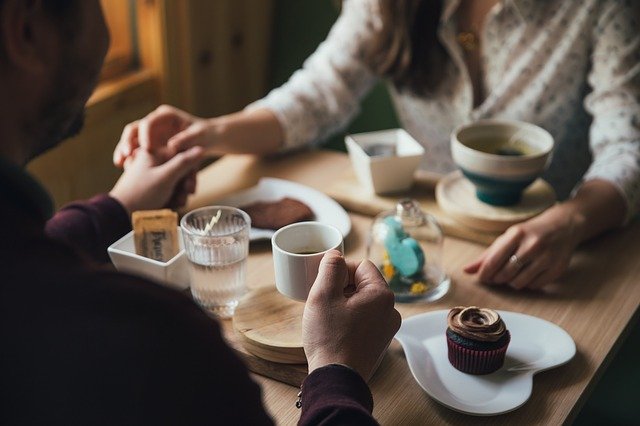 Do some games
Taking time offline is easiest when you strip things back to basics and use date time to do something that doesn't involve devices. Hence, games are a great idea. They can unleash your inner fun and make yourself and your partner laugh. 
You could spend your time completing love puzzles or other games to spend time with each other and offline. There are so many game options to choose from, which you could spend hours doing. They can help you truly relax and do something fun instead of dinner and drinks. 
Cook or bake together
Speaking of dinner, there is no harm in making time for dinner dates. They are often the easiest option but effective if you both enjoy food and each other's company in restaurants. 
However, another option is to spend quality time together and do something a little different, such as baking or cooking together. You could both cook a separate part of the meal, or cook/bake together, and have fun in the kitchen. Although you might often cook basic meals together, it can be fun to experiment and take each other outside of your comfort zone. 
Cooking is such a simple date night idea that can encourage you to spend a long time together. Not only will you need to plan together but you will need to cook and eat together, which is a lovely way to spend an evening or weekend. 
Exercise
Whether or not you enjoy exercise, it can be a great date idea. It not only encourages you to both get your exercise in, but it might also help you step outside of your comfort zone.
For instance, you can make the exercise date more intimate by choosing a hike or cycle over a class. That way, you can still be in each other's presence but be active and have fun.
Stargazing
There is nothing more romantic than stargazing. Although stargazing is not always amazing everywhere, it can be done anywhere. 
You could set up some drinks or food under the stars, get cozy in a blanket, and spend hours in each other's company watching the stars and having deep chats. 
Watch the sunset
Speaking of taking in nature's natural beauty, you could enjoy watching the sun go down in each other company. The great thing about sunsets is that they happen every day, especially for those that live in warm climates. 
Ensuring that you have a comfortable spot means that you can sit for a while and wait for the sunset to come before taking in its true beauty. This is a great date idea when on holiday too before you get ready for dinner or any other romantic night together.
Visit a market
Going to markets is a pretty relaxing thing to do, which makes it ideal for a date day. There are often markets in any town, village, or city. Hence, visiting a market for a date day is something that most people can do. 
Although you might not be interested in much for sale, it gives you a good opportunity to walk around together and relax, while taking in the food, antiques, and more. 
Picnic in the park
A picnic in the park is a very romantic date idea. This can be done in the daytime or evening, depending on the time of your day. Hence, it can be a great date idea all year round. 
You could set up a comfortable blanket, cushions, and picnic for you both to enjoy some delicious food while being in each other's company. It is also a great way to get some fresh air and spend time off of technology. 
Go ice-skating
Depending on the time of year and where you live, an ice-skating date is a fun idea. Not only do ice-skating take people outside of their comfort zones, but it is also a great way to have a laugh and let your hair down. 
Sometimes ice-skating is only available in the winter months. Therefore, you could swap this idea for roller-skating in the summertime. 
Visit a museum
Museum visits make for a great date day activity. You can choose one that you are interested in, seeing as there are so many to choose from. You could even choose a few to go to in order to make the most out of the museum theme. 
They are a great way to slowly walk around, talk to each other, and take in what's on display. 
Bowling
Bowling is an activity that can take you back to your childhood and therefore, is a great way to have fun. 
Some people can be great at bowling while others are not. Hence, they make for an exciting and ice-breaking date. 
Dance to some old music
If you want to spend your date night at home, then you could enjoy a night-in together and dance around to your favorite old music. There is nothing more relaxing and fun than listening to old tracks and having a little dance. 
Should you want to discover more ideas for date nights in the house, here are some suggestions:
A relaxing date bath

Write lists and dream about your future

Massage each other

Wine or beer tasting

Learn a new language

Indoor camping

Watch a movie and eat snacks

Look back at old pictures 
With there being so many amazing date ideas that involve no technology, there is no excuse to avoid date nights and spend quality time with your partner.