If your business is subject to health and safety inspections, it's important to be prepared. Inspectors will check to make sure that your business is meeting all safety requirements. In this article, we will discuss some of the things you can do to prepare for a health and safety inspection. We'll also provide some tips on how to deal with any issues that may arise during the inspection.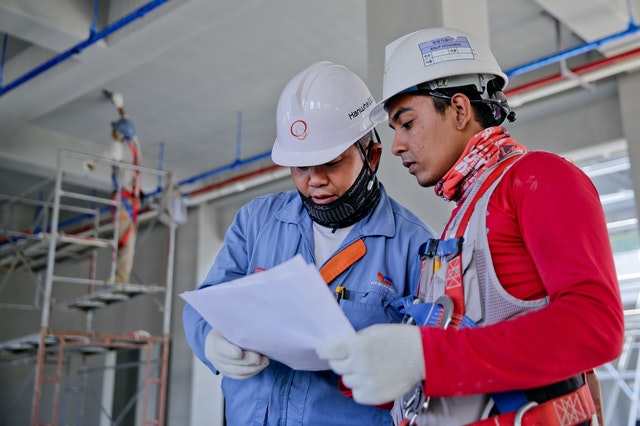 Maintain Good Standards At All Times
The biggest mistake that businesses make is waiting for an inspection to come around and then rushing to make sure everything is up to scratch. If you do this, you'll miss things and you're also neglecting health and safety until it becomes a problem. The easiest way to make sure that you pass the inspection is to focus on maintaining good standards at all times, not just when you have an inspection coming up.
However, there are a few things you should double-check before the day of the inspection to make sure everything is perfect.
Check Food Preparation Areas
One of the most common things that inspectors check is food preparation areas. They will make sure that all surfaces are clean and sanitized, and they will also check to see if you have the correct equipment in place. Make sure that your food preparation areas are up to standard by doing the following:
– ensuring all surfaces are clean and sanitized
– ensuring all equipment is in good condition and properly sanitized
– making sure food is stored correctly and doesn't expire
– having proper labels on all food containers
This applies to all businesses, not just restaurants, and other food businesses.
Check Refuse Areas
Refuse areas are another commonplace that inspectors check. They will make sure that all refuse is stored in the correct containers and that there is no danger of it spilling out or becoming a health hazard. Make sure your refuse area is up to standard by doing the following:
– making sure all bins are labeled correctly
– making sure all bins are properly closed
– making sure there is no risk of spillage or contamination with hazardous waste
You also need to check for any pests and animals around the refuse area. If you notice signs of things like raccoons, call in an animal trapping service to catch them for you. The refuse areas outside the office are easily forgotten about, so make sure that you double-check.
Remove Any Trip Hazards
Inspectors will make sure that there are no trip hazards in the workplace. It is a common cause of accidents and can lead to injury or even death. Make sure you check all areas of your business for any trip hazards, including:
– floors (making sure they're free from debris)
– desks (making sure they have no cables or cords sprawled across them)
– storage areas (making sure there is plenty of space to walk around and no boxes or items stored in the way)
If you find any trip hazards, remove them immediately.
Review Your Emergency Procedures
In the event of an emergency, it's important that everyone knows what to do. Review your emergency procedures with all employees and make sure they are familiar with them. Your inspector will want to know details and they may ask your employees, so make sure that everybody knows procedures inside out.
Do these simple checks before inspection day and you should pass with flying colors.