No matter how old the kids are, there is always judgment when it comes to the time they spend on screens. Whether they get into TV at 5 am or whether you don't have any screens at all, someone somewhere has an opinion about how much time your kids will be on screens. The thing is, any parent working from home knows that screen time has a lot of value. Not only can you play educational shows and lessons, but the kids also get some much-needed downtime away from the rest of the world for a while. They can immerse themselves in cartoons and they can follow tutorials for games. 
The biggest issue is that working from home in lockdown means that many parents are religious screen time more than anything else for their kids, and it has a place that works, but that doesn't mean that you necessarily want things to be that way. It's important that you find ways to keep the kids busy without more screen time, but that's not always simple, either. So, whether you are looking at word search printable puzzles that you can reel off to keep their minds busy, or you are able to spend more time giving them attention at home, figuring out how to keep them busy without a TV or an iPad should be your next big thing. So, with this in mind, here are some of the best ways that you can keep the children busy without relying on digital help.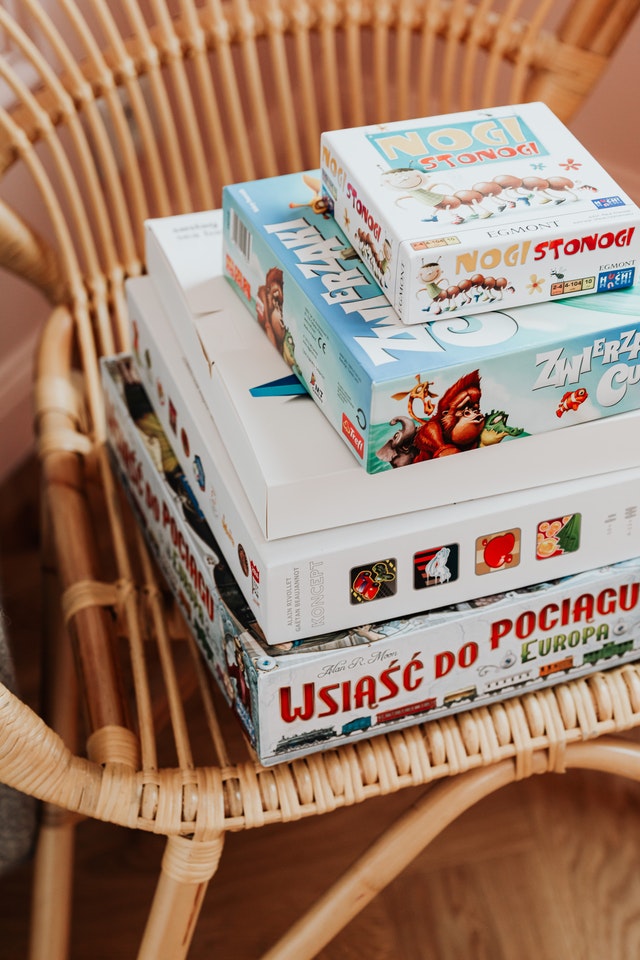 Break out the board games. You don't have to indulge in Monopoly if you would rather

enjoy The Floor Is Lava

, but you can definitely break out the same board games that you used to play as a kid. There is every single chance that you have a whole cupboard full of dusty board games just looking to be played with, and if so, you have a world of fun to teach your kids. From Kerplunk to classics like Chutes and Ladders, you can get everyone around the table and playing. Don't forget to lay out some strict ground rules about sore losers and happy winners. You could even add incentives and prizes for first, second, and third place. 

Imaginative gameplay. If you don't have board games, you don't have to panic. There are so many excellent ways that you can relax and play a quieter page of games with the whole family. Consider Hide and Seek,

Blind Man's Bluff

,

What's The Time, Mr. Wolf? And so much more. You could even teach everyone to play Charades and have a lot of fun with games that involve getting up and moving the body. Games don't need a board to be fun! 

Grab the crafts and coloring pens. Children don't have to be running wild around your home to have fun – though that's a great way to get them busy! Another way to do it is with crafts, but don't panic if you don't have coloring books or pages to keep them busy. You can either use printables and print them off yourself, or you can just unroll a massive tube of wallpaper across the floor and let them get creative. Kids have the best imaginations and so do you! Let them loose with the colors, no rules, no instructions – just have fun. 

Beat the Cube. Amazon is the best place to look for these at the last minute, but if you don't

have a Rubik's cube

at home, buy one! Get the kids giving it a go and see whether any of them are able to master the cube. The kids could spend hours trying to figure it out and there are so many different options out there for fun cubes for the kids. Buy them big or small, classic in color or new – it's up to you, but it's a good way for them to keep their mind busy.

Play shadow puppets. Is it raining outside? There's no such thing as bad weather, only bad outfits. However, if you don't have rain boots and coats, then make it easy by staying in with shadow puppets. They can either use sockets or actual puppets and put on a show for you. It's cute, it's fun and it's going to keep the kids busy while they attempt to choreograph something new.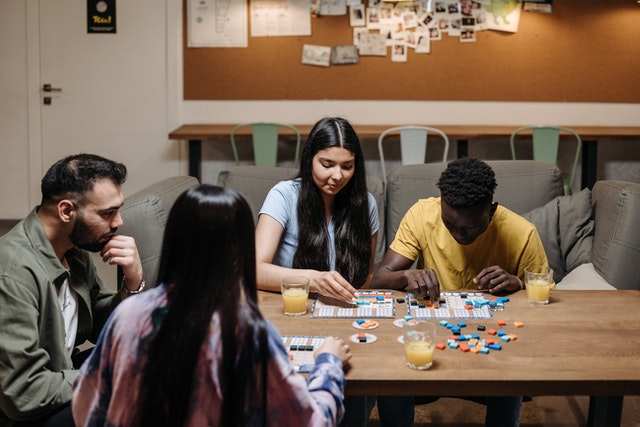 Get them to help you clean the house.

Decluttering is not an easy job

for anyone but especially for kids, it's hard! They may not want to get involved, but if they can get through their clothes and toys with your help, you can get them familiar with their own space. You can also teach them the benefits of donating items to others, giving back, and more. It's a great way, too, to get them to clean and organize their space!

Write a book. Have you ever wanted to put pen to paper? Well, now is the time and you can get the kids involved. You can give them a theme and ask them to come up with a story, or you can let their imaginations fly and get them to come up with their own stories, too. 

Really make some music! Order instruments and get the kids having fun with learning how to play them. You can challenge the kids to make music and come up with songs and you don't have to use screen time to help, either. 

Indulge in puzzles. It isn't just word searches and crosswords that you can all do together, but jigsaws! In 3D, 2D and more, teach the kids to do puzzles without your help. You'll all have a great time

working on a puzzle together

and it can get more fun over time, too. You can take it in turns to choose a new puzzle and then frame them for each bedroom when you're done!

Read together. When was the last time you sat and read with the kids? You can then get their heads out of their TV shows and into the world of someone else! Reading is fun and it's a good lesson, too.