The memories and connections we are provided with by our family photographs are invaluable; they refresh our memories, give us a sense of familiarity, bring a smile to our face, may even cause us to shed a tear or two. It is evident that every member of our family holds them in high regard.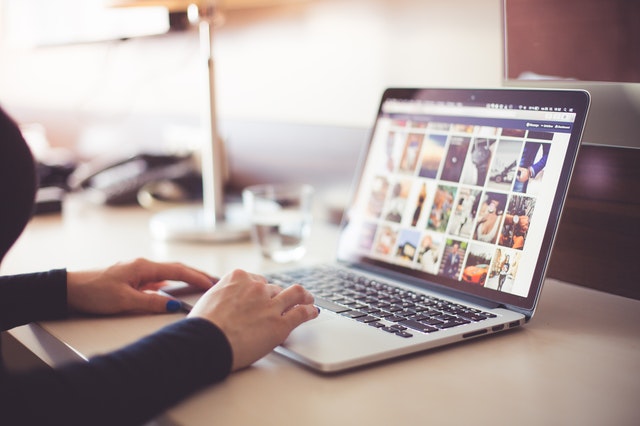 Care for photographic collections is an important and complex area of conservation, requiring a thorough understanding of photographic processes, inks used for prints, and environmental conditions that accelerate damage. Conservators who work with paper tend to have a more comprehensive knowledge of photographs, both through their training and experience with collections.
Using the Internet, you can find numerous resource options that contain all the information a conservator, archivist, or heritage professional needs to know. However, for someone looking for tips on how to take care of photographs at home, it may be overwhelming.
Therefore, here is a quick guide to looking after those family photos that are loose in a box and all mixed up.
Handle Them With Care 
When you handle your photographs carefully, they will last longer. Photographs have quite delicate surfaces.
As we go through our photographs, it is important to keep our hands clean to avoid dirt and stains. If we wear gloves and hold the photographs at the edge, we will protect our photographs. With a small slip of folded paper, you can also protect your fingers from touching the photograph. Refer to the image for an example.
Folding photographs results in cracking along the emulsion image layer, and the top part of the photo cracks and flakes off, leaving a gap where you can see the paper underneath.
Who Is Who And Where?

 
Whilst it goes against all the best advice, which is not to write on photographs as it can cause damage to the photograph. There is nothing worst than seeing old photos and not knowing who is who and where they are. This especially applies when you are looking at old pictures of your family of members you may not have even met. 
Be Organised 
Organize your pictures by people and events. Group pictures by holiday, school event, wedding, or birthday. Arrange in order of when they were taken. Make each pile chronological. Don't worry if some guesswork is needed. It's okay to not be perfect. Make sure to separate duplicates. Place duplicates in separate piles, and think, do you really need two of them? Could you delete duplicate photos that are in digital form?,Do you know anyone who would appreciate one as a gift? Do not save out-of-focus pictures or shots of feet on the ground. Everyone has some of these mixed in with their other pictures.
Choose Which To Add To Your Digital Photos 
Identify the photos you want to scan from the pile; you may want to start with the oldest or the most difficult-to-identify ones. Don't forget to share the scan of the photo with other family members, so they can all contribute to solving the mystery.
On the smartphones and tablets presently available, there are a variety of apps available, some better than others. You should only use a few photos to test the app, five or six photos will be enough to get an idea of what the app can do. When choosing a window, make sure it has features such as automatic edge detection, wide perspective, and the ability to reduce glare.
The digital restoration service is offered by many photographers; in order to clarify, they scan your damaged photograph and then use special software to fix fading, discoloration, or areas of loss within the image. No originals are touched during the restoration process.
Paper Folders For Easy Storage
Listed below is easy to use a folder that you can use to store, protect and back up your photos. If you can get acid-free paper, use it. If you can't, and are organizing your photographs before selecting what albums to buy (this might be a topic for another blog post), then you can use any paper.
It is interesting to note that whenever you decide to do something, you do not have to do everything all at once. Maybe you ought to just pull out that old photo box that is on top of the wardrobe and look through it. If you need a break from working, it may be a good way to pass the time.
How do you look after your pictures? Please share a few tips in the comments below.