Bad behavior in dogs can come in many different forms, from ignoring commands and breaking house training to showing inappropriate levels of dominance and destructiveness, or even aggression. All bad behavior in dogs should be taken seriously.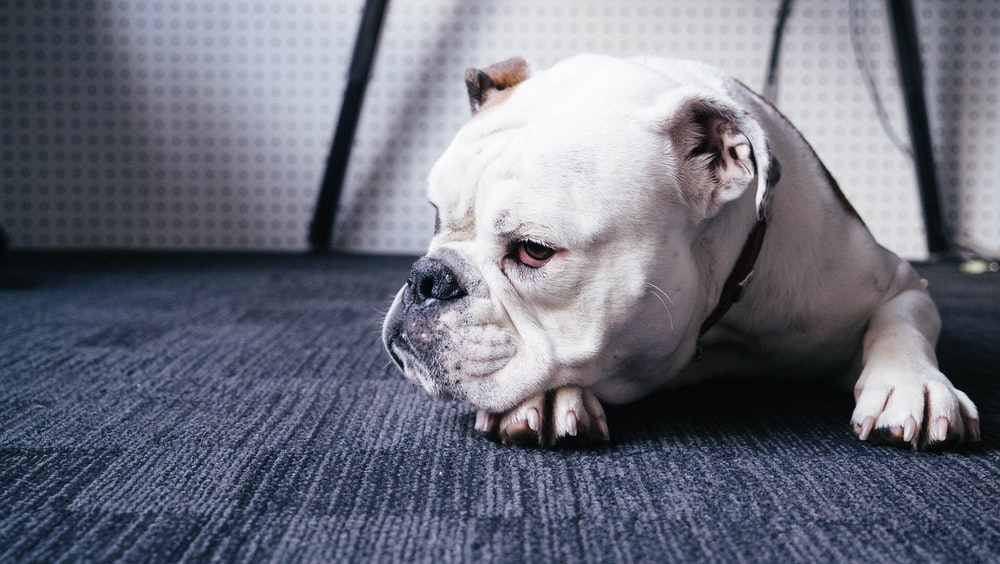 Whatever action you do decide to take to keep the bad behavior under control should be matched to the kind of misbehavior that you're dealing with. For example, if your adult dog has started to break house training, then a visit to the vet might be a good idea, first of all, to make sure that there isn't any kind of illness causing a bladder control issue. A healthy dog that has started to pee in the house might just need a refresher course in crate training. 
One good way to deal with a lot of bad behavior is to block the behavior you don't want and replace it with another activity. For example, if your dog is a chewer, don't leave your shoes lying around the house. Instead, you could try spraying anything tempting that has to be left at nose level with bitter apple. This is harmless but tastes bad to your dog. Give your dog proper dog chews instead to satisfy their chewing instinct. 
Excess energy can also lead to misbehavior. A routine of brisk walks and playing can help, as a tired dog is less likely to turn energy into aggression. 
If someone out and about asks if your dog is friendly, think carefully before you answer. If you can't trust your dog to be calm, don't say yes. A dog who is placid at home can easily turn into a nightmare in public. Being on the other end of the leash of an aggressive dog can be embarrassing and frightening. You don't want to say your dog is friendly, and then find they turn nasty, leaving you in need of a dog bite injury lawyer to help you. 
Dos And Don'ts For Dealing With Bad Behaviour
Do acknowledge that as the leader of the pack, it is your responsibility to teach your dog how to behave.

Do accept that an aggressive dog is a threat to the people it lives with as well as strangers. 

Do be consistent about the rules that you put in place.

Do realize that some behaviors you don't like are natural, such as pulling or chewing, but dogs can be trained to refrain from doing this.  

Do keep your dog on a leash in public.

Do anticipate problematic situations and keep your dog out of the way. 

Don't look an aggressive dog in the eye and try to stare it down. 

Don't reward aggressive behavior.

Don't physically punish your dog. It's cruel, and it doesn't work. 

Do keep vaccinations up to date. A dog that bites and doesn't have an up-to-date rabies shot may be put down. 

Do call your local animal shelter for help. It may offer training classes. 

Do find a private trainer if you're struggling to control a bad dog.