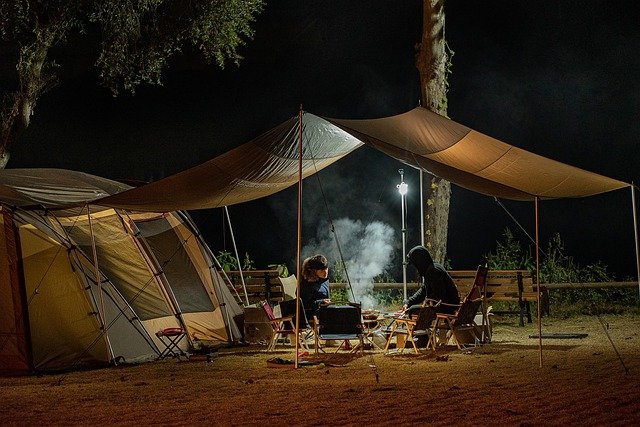 Camping is one of the most enjoyable vacation types on the market. In truth, its appeal has reached new heights since the pandemic too. It is a chance to avoid the threat of being stuck overseas in quarantine. Likewise, it's a chance to avoid mass crowds and spend more time outside after long periods of being stuck indoors. 
Whether it's your first camping adventure or not, though, there is a huge need to focus on convenience for your next trip. Here's how to ace the task in four easy steps.
Select The Right Destination
Locations are vital for all vacation types. However, choosing the right destination takes on an even greater significance when booking a camping trip at this time. As always, you should look for a campsite with good facilities. On-site entertainment can play a key role too. Given the circumstances, it's probably wise to find a location that isn't too far from home. That way, if symptoms of the virus start to show, you will be able to return home and seek medical advice far sooner.
It's unlikely that the above situation will happen. Still, staying local(ish) gives peace of mind.
Think About Security
Sticking with the concept of staying mentally calm during your vacation, you must remove the sense of vulnerability. This guide to safety and security during your next camping trip can provide valuable advice. Once again, knowing that the precautions are in place gives your travel party the peace of mind it deserves. In turn, you'll be able to focus solely on having fun and enjoying your time away. In addition to security measures during the camping trip, you must consider the journeys too.
Checking the transmission and air pressure on the car will also make the journey smoother.
Pack Essentials
With the right choice of destination, you will have access to food, toilets, showers, and more. Even when you select the right location, the facilities are far less reliable than you're used to at a hotel or your home. You can prepare for disruptions to those services by taking plastic tanks for water, gas cylinders, and essential food items. Whether the on-site facilities are temporarily closed or there's a long line of people waiting to use them, you'll be able to get on with your adventures.
The ability to avoid unforeseen and unnecessary delays will make your trip far better.
Avoid Difficult People
Camping trips are often enjoyed by larger groups of friends. Whether it's a getaway solely with adults or taking the kids, you must accept the potential issues. The harsh reality is that being around people on a 24/7 basis can be stressful, not least now we are used to being alone. If you want to enjoy a calm and enjoyable trip, be sure to pick the right people to travel with. If they're overly needy or uncompromising, it's probably best to leave their invite for another day.
Conversely, when you are surrounded by the right people, magical moments are assured.