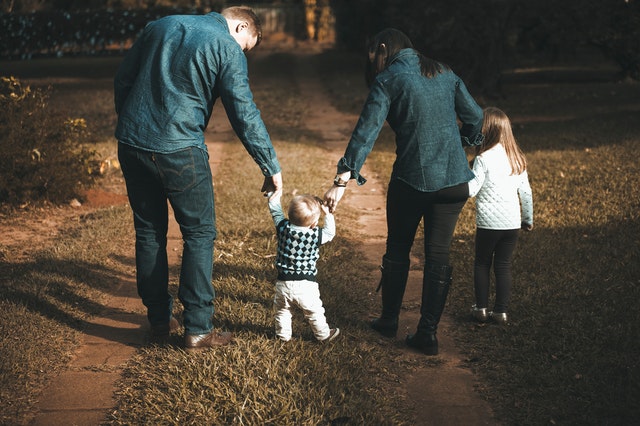 You love your spouse and kids but know that some days it's hard to live together and function as a group. You must avoid letting stress and anxiety get the best of you and find a routine that everyone can agree to and makes living as a family more pleasant and enjoyable.
There are four tips, in particular, that you can apply and will help you live a happier and more stress-free family life as a unit. Make these changes and you'll be on your way to putting a smile back on your face and not worrying as much about how you're going to get through each new day.
1. Choose Your Living Space Wisely
One tip for a happier and stress-free family life is to make sure you each have your own space and enough of it. If you're living in a small area and are on top of one another then it may be a taxing situation. Choose your living quarters wisely and consider if moving would be beneficial to you and your family members. If so, take the time to look at Homes For Sale to determine what's out there that you can afford and what neighborhood you want to live in. If you each have your own room and there are plenty of areas to spread out then you may all be happier in general.
2. Spend Quality Time Together
You can live a happier life as a family and feel less stressed out when you make time for fun. Spend quality time together by having family dinners as a group and planning enjoyable activities you can all do on the weekends. It's a wonderful opportunity to grow a stronger bond with your kids and partner and all get on the same page. Go on adventures together such as taking a road trip and create fond memories as a group that you can look back on and smile about in the future.
3. Communicate Openly & Honestly
Using open and honest communication is the foundation of having a happy and stress-free family life at home. You want to avoid making judgments and turning talks or disagreements into full-blown arguments. Treat one another with respect by listening attentively and not talking over one another. You're likely to find that your home is much more peaceful and pleasant when you each are committed to communicating with a considerate tone and hearing each other out.
4. Delegate Responsibilities & Work as A Team
Another tip for a happier and stress-free family life is to get everyone involved in the daily household tasks and duties. Avoid taking on all the work yourself if you want to feel calmer and less anxious about getting it all done. Take charge by delegating chores and responsibilities to your kids and sharing to-dos with your spouse. Work as a team and together to get it all done and then enjoy living as a group in a clean and well-organized space. Have family meetings to talk through each of your responsibilities and clear up any confusion.