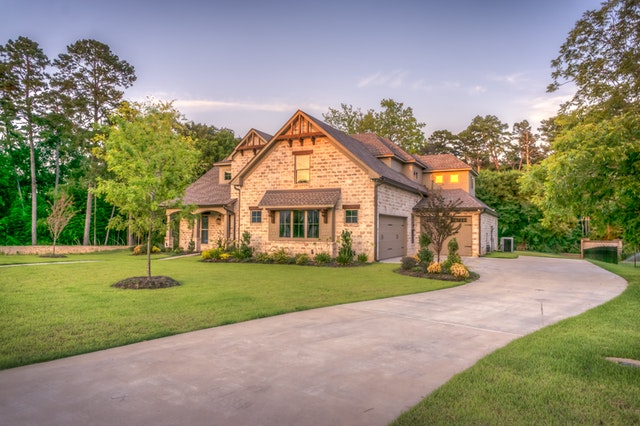 Our house is ALMOST finished. If you've been following along with us on Instagram, you know that we had a flood back in the summer that got into the walls and floors. Since we had to redo so much of the house, we went whole hog in our renovations, redoing the kitchen, both baths, and…well you get the picture. Because the pandemic has caused many people to rethink their lives, their careers, and their housing arrangements, we have seen a huge shift. The real estate market has changed drastically during the pandemic because more and more people are trying to buy homes and leave the big city and we are SMACK in the suburbs of Fort Lauderdale. We learned from
Bloomberg
, that there are a record number of people leaving the big cities during the pandemic and looking to move to more suburban or rural areas. While these moves may not be a long term move, they are for the short term a solution to many people's fears.
For us, this could mean that we get the MOST for our money since so many people are still afraid to live in crowded areas, like cities, during the pandemic. Others are also afraid to live in apartments and condominiums because they are forced to share common areas with strangers (been there, done that…we understand COMPLETELY). Plus the proximity with others in the building can increase your likelihood of contracting COVID, which has many people frightened.
While moving is always a stressful situation, we are truly considering it. Our area is booming and houses are being snatched up within 24-48 hours of being on the MLS (some are going even BEFORE listing). We bought the house 3 years ago and it's now worth at least one half more than we paid for it. For buyers looking for a single-family home, where they can have more privacy and more open space, our home would be perfect and honestly, we're looking for something much larger than we have now since we both find ourselves working from home and would LOVE an extra-large office to share.
Since the interest rates are incredibly low right now, we think this is a motivating factor for people who are looking to buy (like us). The low-interest rates have created a seller's market in most places around the nation as more and more people compete to buy their dream homes.  While this has caused some housing prices to go up, it can still mean that home buyers will pay less over the entire term of their loan. Since interest rates determine the total interest you will need to pay when they are low, it decreases the total amount that you will pay over the life of your loan. This is beneficial for both
home buyers
and home sellers in today's market. We could have a larger home and could possibly pay what we do now if we find the right one.
We found a great site that offers several different home mortgage calculators. These calculators allow you to calculate exactly how much you will pay each month for a new home based on several different factors. You can edit and alter any information, including down payment, home price, taxes, fees, interest rates, and more. All of these factors will significantly affect your monthly payment. As we search the listings and prices, we keep going back to check how much we'll pay. LOVE IT!
Even better, using a home mortgage calculator is a great place to start if you are looking to purchase a new home soon, to figure out just how much house you can afford. You can use these free tools to help you determine whether or not moving would be beneficial for you or not. Start looking at the housing market in your area, schedule an appointment with a loan officer and make a few calls to local real estate agents. These things can help you get a jump start on the competition and can help you find the home of your dreams. Moving during the pandemic, while interest rates are low, may end up being one of the best decisions that you have ever made. At least WE hope so!