It's never too early to invest in the future and buy life insurance as a married couple. Buying a term life insurance policy while you're still young and healthy can secure you a low rate for the length of the policy term, which could be up to thirty years. Marriage often comes with other big life decisions, such as buying a house or having children, that will directly impact where and how your income is spent. Even if you and your spouse decide to keep your finances separate, buying a life insurance policy and naming them as a beneficiary means that your mutual financial hopes are protected if you die.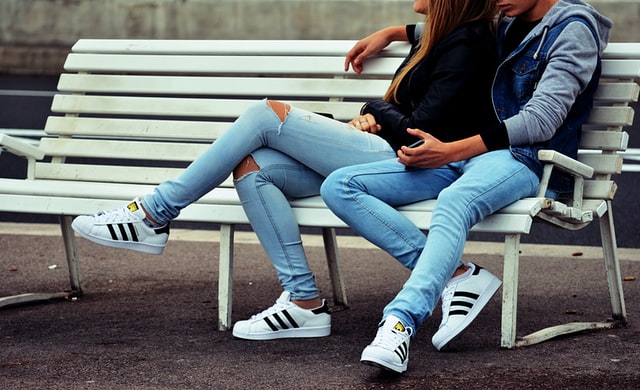 Nobody wants to think about themselves or their spouse dying, but unfortunately, this is what life insurance is about. But much like preparing for retirement, getting educated on life insurance now can give you peace of mind for the future. 
What Is Life Insurance?
Much like other kinds of insurance, life insurance is built on the fact that you don't want the worst possible thing to happen, but the policy will provide if it does happen. With life insurance, a policy is a contract between you and an insurance company. You agree to pay premiums, which can be paid monthly, quarterly or annually (some companies offer a discount for policyholders who pay annually, due to lower administrative costs), and in return, the insurance company agrees to issue a payment to a recipient of your choice in the event of your death.
This payout is designed to help your loved ones, including your spouse, with funeral expenses and debt payments, such as your mortgage, and to give them a financial cushion to help them with costs like providing for children, and maintaining their quality of life that they had when they could rely on your salary. 
What Is Term Life Vs Permanent (Whole Or Universal) Insurance?
There are two main types of life insurance options: term life and permanent, which is sometimes known as whole or universal life. Term life is usually the easiest kind of insurance to understand. You choose a set term, usually between ten and thirty years, and pay premiums every month. Once the term ends, so does your policy. This policy can protect your loved ones during your years as an active earner, when you are most likely to have large bills to pay, like college fees, car payments, or a mortgage. Once the term ends, the idea is that you will have built up enough assets to keep your surviving family comfortable, even without you. 
Imagine you have chosen a 30-year term policy, that is valued at $500,000, and name your spouse as the beneficiary. Ten years after taking out the policy, you die. At this point, your spouse has a choice. They could receive a tax-free lump sum from the life insurance company, which they could use to pay the mortgage, save for college, cover funeral costs, or other costs. The payout will help you to provide for your spouse and give them a safety net to get through life without you. 
When a term policy is paid out, no more premiums are paid and the term is canceled. The beneficiary could also choose to be paid in installments, which are paid from an interest-earning account. Remember that taxes could be owed on any interest that is earned. Your spouse might choose this if they are a high earner, you've already paid off the mortgage, have college savings, or other assets at the time of your death. You don't need to decide now whether you want a lump sum or an installment plan. This choice is one that will be made by your named beneficiary when you die. 
Permanent policies, like whole and universal life policies, don't have term limits and offer a savings and investment option that allows you to access a portion of the money while you are still alive. The premiums for a policy like this are usually more expensive than a term policy. 
While you're learning about the different policies, learn about Direct vs. Non-Direct Recognition Life Insurance too. 
Do I Need Life Insurance If I Get Married?
No. A lot of people buy life insurance policies and name their parents, siblings, friends, or chosen charities as their beneficiary. But as marriage will usually mean combining your finances and being dependant on each other, so it makes sense to get a policy. It's also sensible for your spouse to get a policy, even if you have very different incomes, or they play to stay at home and care for your children. 
A life insurance policy is not impacted by income, as long as you can pay your premiums, and can help with the cost of keeping the household running if you or your spouse were unable to cover these costs. 
Whether you decide to buy a term or universal life insurance policy, it is smart to do it while you're both young and healthy. Insurers base their premiums on your age, a medical exam, and other factors, such as the amount of risk in your daily life. If you wait until you are older or ill, the rates could skyrocket. 
Should We Get Joint Life Insurance?
Should you get joint life insurance with your spouse? In most cases, no. Even if you joined your other finances, it's not usually best to get a joint policy instead of two separate ones. Finding a joint policy for term life insurance can be difficult. 
There are products out there for joint permanent life insurance, often known as 'first to die' and 'second to die' insurance, but these usually minimize flexibility and the options available to you. They're also less expensive than two separate policies. 
In first-to-die policies, the policy is paid out when the first spouse dies and the policy is void, leaving the remaining spouse with no life insurance. With a second-to-die policy, the policy is only paid after both spouses die, usually to adult children who have been named as beneficiaries. These policies are often complex. For example, it's much harder to change beneficiaries on a joint policy than it is on a separate one, especially in the event of death or divorce.