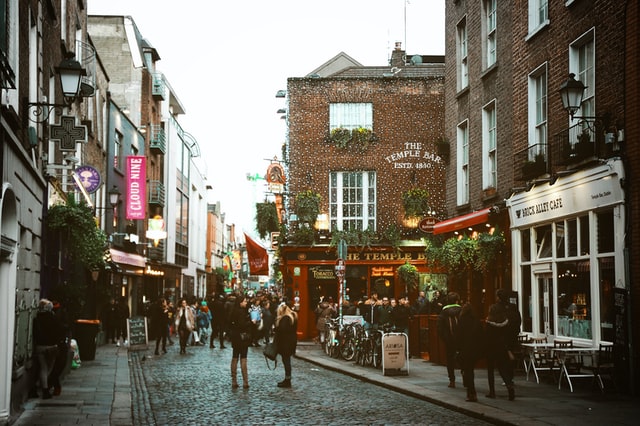 Plan your next getaway to Dublin, the amazing capital of Ireland. Dublin is filled with history and culture and is definitely a city you have to visit time and again to be able to see all that is offered. 
With 44 interesting and unique museums in Dublin, you will not be able to visit them all during one trip. But there are a few that you absolutely should not miss, so grab your tickets early and avoid long lines. 
Most museums no longer allow large bags and backpacks inside, so to avoid hassles, drop your big belongings at a Dublin luggage locker. Then head off to marvel at these top eight museum picks.  
Kilmainham Gaol
If you are looking for an out-of-the-box experience, look no further than the Kilmainham Gaol, a prison museum with a rather chilling past. Sign up for a guided tour and be regaled with unnerving tales of inmates as they awaited their fate.
Thousands of inmates passed through the Kilmainham Gaol during the 19th and 20th centuries. Many of the prisoners awaited transport from the prison to Australia, but there were 15 prisoners that were executed here. 
Walk throughout the prison visiting the different holding cells and see the personal belongings of some of the prisoners. This museum gets crowded quickly, so get your tickets online to ensure you can get in. 
National Leprechaun Museum
You are in Ireland! Take the time to learn more about the mystical creatures known as leprechauns. There is no better place to see the influence of the leprechaun on Dublin's culture than the National Leprechaun Museum. 
Children will especially love this fun museum, but adults will find the whimsical folklore just as enchanting. Bring your camera for great, entertaining photo ops. Use your senses as you make your way through this quirky space. 
Go online and get your tickets early so you can skip the lines and spend more time exploring the National Leprechaun Museum.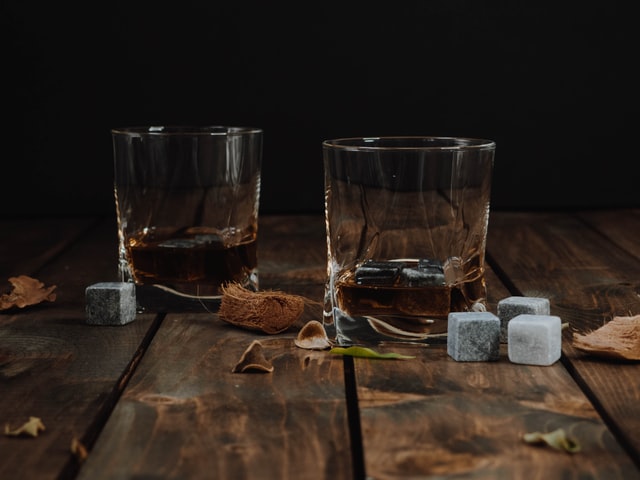 Irish Whiskey Museum
Sign up for a guided tour and whiskey tasting at the Irish Whiskey Museum. Located on iconic Grafton Street, this museum pays homage to good 'ole Irish whiskey. Learn about new brands coming out and the future of the whiskey industry.
You do not have to be a lover of whiskey to truly enjoy this museum. Aside from the whiskey, you will learn about the Dublin culture and how this iconic spirit has shaped Ireland, especially Dublin. Nab your tickets to the Irish Whiskey Museum online. 
Little Museum of Dublin
When museum-hopping in Dublin, you have to stop in and visit the Little Museum of Dublin and its rather eclectic collection of curiosities. Housed in an 18th century three-story Georgian home on St. Stephen's Green, this is a must-see when in Dublin.
With over 5,000 artifacts that have been donated by locals, the Little Museum of Dublin offers guided tours that start every hour. The first floor is dedicated to temporary exhibits and the permanent exhibits are on the top two floors. 
Be sure to check out the life-size sculpture of Bono and the first edition of Ulysses. Grab a tasty snack or full meal at the basement café after exploring the museum. Buy your tickets online before heading over to the Little Museum of Dublin. 
Gaelic Athletic Association Museum (GAA)
Sports enthusiasts will flock to the GAA Museum for a taste of all things in Irish sports. Learn about Gaelic football, hurling, handball, and women's camogie as well as the cultural impact sports has had on Ireland.
Sign up for the all-access Croke Park tour and be guided through the museum and the stadium including VIP areas, media center, team dressing rooms, and player's tunnel. Then visit the Interactive Games Zone to test your own skills! 
Dublinia
Do not miss this living history museum where Viking and Medieval Dublin come to life right before your eyes. This interactive experience will draw you in and make you want to spend the entire day at Dublinia. 
Vikings and the Medieval era are still influencing the culture of Dublin and while at Dublinia, you will discover more about those influences. Immerse your senses in the audio-visual experience that walks you through the life of a man in Medieval Dublin. 
Before leaving, be sure to climb the medieval tower for amazing views of Dublin. Purchase your tickets online and go straight to the front of the line. 
EPIC Irish Emigration Museum
Spend a few hours, or even an entire day, exploring the Irish Emigration Museum where you can have a hands-on experience while learning about Irish culture and history. This fully interactive museum should not be missed when you are in Dublin.
Adults and children will be delighted as they dance their way through motion sensors, stroll through video galleries, and relax while listening to audio from over 100 years ago. Days gone by come alive at this must-visit attraction. 
While museum-hopping in Dublin, be sure to grab your tickets online for the EPIC Irish Emigration Museum. Learn how over 10 million Irish men and women left their homeland and influenced the world. 
Glasnevin Cemetery
While not a traditional museum, the Glasnevin Cemetery is the first Irish cemetery that allowed people of all faiths to be buried there. Now it is the final resting place of over 1.5 million people. Add the guided tour of this intriguing place to your itinerary. 
Tour guides will regale you with tales of some of the important people buried at the Glasnevin Cemetery such as Daniel O'Connell, designer and Great Liberator of Ireland. Pick the 'general history tour' or the 'dead interesting tour'. 
With so many different and interesting museums to choose from, museum-hopping in Dublin will keep you busy the entire time you are visiting. You may even want to plan an extended trip to squeeze in as many as possible.
Dublin does see a lot of tourists and museums are popular tourist destinations. Book in advance to see history at it's best!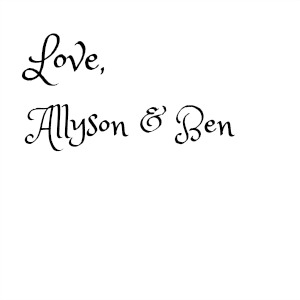 Resources: