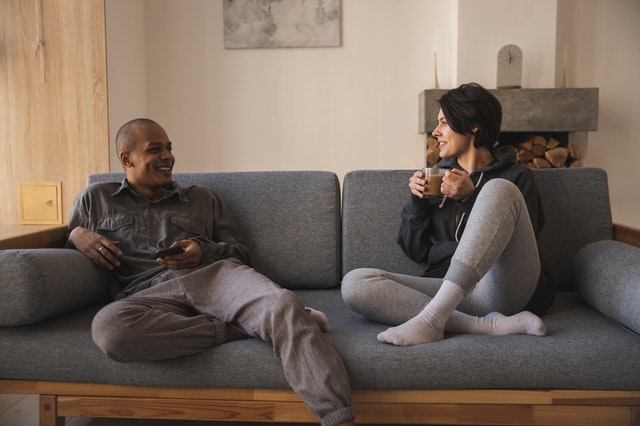 As romantic relationships progress, couples become willing and interested in moving in together. There are perks to making that decision such as cutting costs, and of course, spending more time together. Couples get to be more actively involved in their daily lives when they move in together. As romantic and exciting as the thought of living together sounds, there are a lot of factors you should consider before taking this big step. Here's a list of things to consider before moving in with your partner.
Be clear on why you want to do it
Moving in with your partner is a life-changing and a future determining decision, and you should have clarity on why you want to do it. What are the reasons motivating you to do it? What are the benefits you stand to gain should you move in with your partner? Some couples do it because they get to save money on rent, or a partner is having financial challenges. Be sure to give a truthful answer as to why you want to live with your partner. You would be moving into your partner's private space, and you want to respect that by being truthful. Being clear on why you want to take this step also plays a role in how comfortable you will be around each other when you start living together. Whatever your reasons are, be sure they are worth relocating from your current residence to another. It could later be a determinant of how long the new arrangement lasts.
Discuss how you will handle finances
Money matters in relationships are crucial topics that must be discussed and handled well to avoid misunderstandings and resentments later. How much you will spend on rent and how to split the payments satisfactorily. If you are moving into a rented apartment or building, you will decide on having a renter's insurance and who is paying for it. Payments for various home bills should also be discussed and agreed on. With you moving in, the expenses your partner once catered for would now increase; it is only fair to divide the costs. Where necessary, take care of the extra expenses for furniture, a data plan, and others that your partner would not have incurred if you were not moving in.
Agree on home arrangement and décor
You and your partner would have different ideas and opinions on how you want your home and space to look, as well as what theme you want to decorate your rooms with. Discuss these things and find common ground to work with. Do you want a backyard garden or a flower garden? Does your partner enjoy a personal space or a den to spend time in? These are questions that would be answered once you start talking about arranging and decorating your rooms. You could also hire a home designer or decorator's services to give you a theme that would satisfy both of you.
Communicate your goals with your partner
You should also communicate your long-term plans for your relationship and career with your partner. Knowing your goals and that of your partner for the next five to ten years will help you navigate living together. It will enable you to understand your timelines; when you would like to marry, have children etc. Find a middle ground for your aspirations that will help you compromise and allow you to grow and achieve your goals together. You will need to know how to manage your goals with your relationship. Doing this will prevent resentment and dissatisfaction later on when you are living together.
Communicate any personal fears or addictions 
Everyone has something they are dealing with, and it differs from person to person. It may be a traumatic experience, an abusive past, an addiction, a health issue, or a habit you are coping with. Ensure you come clean about it to your partner if you have not told them yet. Keeping secrets while you stay together is not a good idea. It only takes a little time for your secret to come out, and it could lead to problems between you two. It is best to let them know and understand your situation before you take the step of moving in together. Doing this should give room for your partner to come clean about any issues they are dealing with. Even if you have any fear or doubt about moving in together, share with your partner. Talking to them about it could reassure you of your decision, knowing that they understand and are willing to help you. 
Let them know if you are in debt
Talk to your partner about your financial state, whether you are in debt or about to take a loan. Tell them about your financial struggles if you have any. You will be living together, and anything that happens to you affects them also. Your partner may be willing to help you out or give you financial advice on what you can do to clear your debts. Also, it will help you know how to share your expenses and bills. You can do this to build more trust in your relationship. 
Living together as a couple involves sexual activities between yourself and your partner. Discuss this first before you move in. You will both have to agree on how often you want sex and whether to use protection to prevent pregnancy or not. Living together is a long-standing decision, and things will not be the same as before when you were going on dates and experiencing the thrills of a new relationship. Be open about things you can do to keep your sexual relations from becoming a mundane routine.
Remember that to move in with your partner or not is your decision to make. Find out all you need to know first to be informed before trying it. It is an exciting decision and an adventure to go on. Plan for it and do all you must to get it right.