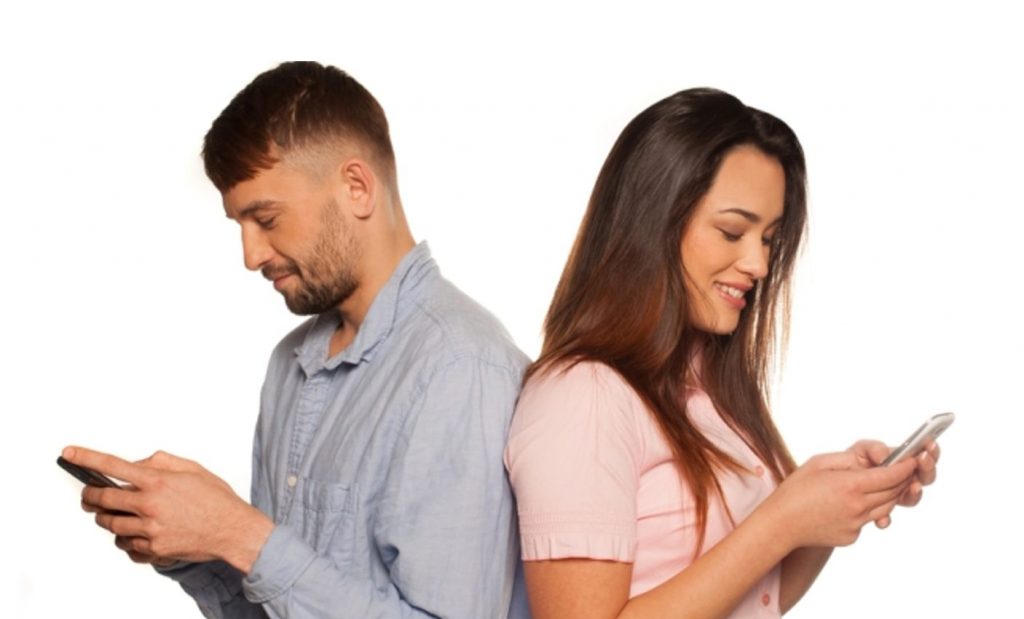 Given that technology has entered all aspects of our lives, modern means and communication channels have long been present in your love life. Without phones, social networks, video messages, or any chat app, it is almost impossible to imagine a modern relationship.
Despite all these gadgets, many will agree that meeting people offline still has an advantage over the Internet. But you can have success if you combine live performance with quality texting. You can meet a girl, but her interest won't last very long if you don't get 'under her skin.'
So how do you keep a girl interested during texting? It's possible to find various online tips and guides on how to do it, all in order to get the reply you want and prepare the ground for the next step. If you'd rather flirt over social media, here're some instructions on how to do that.
Start with 'Welcome' Text
For starters, you need to introduce the girl to the conversation. The advice is to make it simple, without too many phrases and jokes that may not be funny. Leave that for further correspondence if you get a reply to your first message.
If you asked a girl for her number in person, you should try with 'You looked amazing tonight, I enjoyed chatting with you.' Don't be pushy with questions if you met just a few hours ago. Let her take the initiative. If she asks you something first, now is your turn to knock her off feet.
Introduce Yourself
So, there is a welcome message. If a girl doesn't expect your text (you got her number without her knowledge), it should be something like 'Hey, I saw you at the coffee shop with my friend, and I really liked you. Hope you had a great day.' It's a simple text, and basically, all or nothing. If she asks who you are, let her know. Hiding your identity won't help. Not answering is a clear sign she's not interested.
The next answer is crucial for further communication flow. If a girl tells you between the lines that she is not interested, wish her a nice day and stay dignified. But if she sends you anything with a smiley face or asks you anything (even a simple 'what's up?' can be a sign of her interest in you), you've just broken the ice.
Let Her Assume Your Intentions
Now you have a conquest mission ahead of you. How it will go depends on what you want – a serious relationship or an adventure. Even if you only want one-night stands, the general advice is to treat the girl with respect. You need to keep manners, both live and via messages, and not insult the person on the other side of the screen in any way.
By being a gentleman, you will be closer to your goal. If you write your texts following tips from this article, a girl can see through your intentions. If she wants the same, she'll let you know. Also, most women are pretty much open if they're not into you. But you can run onto a girl who'll put you on standby. Some ladies just enjoy all kinds of attention.
Check the page below to see how women 'test' your intentions:
https://www.todayswomannow.com/2018/01/how-do-i-test-his-relationship.html/
Be Yourself
The main rule of texting is to be who you are in real life. By exchanging messages, you generally strive to get to know the girl better and eventually start a relationship. You don't want her to get the wrong impression of you, or worse, to be disappointed when she meets you.
So, if you are naturally shy and not so skillful with words, do exaggerate with messages. Countless questions in a single text will reject every girl. But if you just answer her questions and don't ask anything, you can be sure that such correspondence will end quickly.
Show Interest
If you want something more with the person you are texting with, you need to 'dose' the questions and answers. Also, you need to know what is appropriate to ask at all times of your chatting. For example, you can ask a girl about her job or some hobby, and along the way, give some compliment to what she does.
For example, a girl is an activist in a local animal shelter. Praise her love for animals, note that you love them too, have a pet, saved an abandoned puppy, or something like that. In this way, you show interest in her while, at the same time, letting her know that you love the same things.
Make Her Smile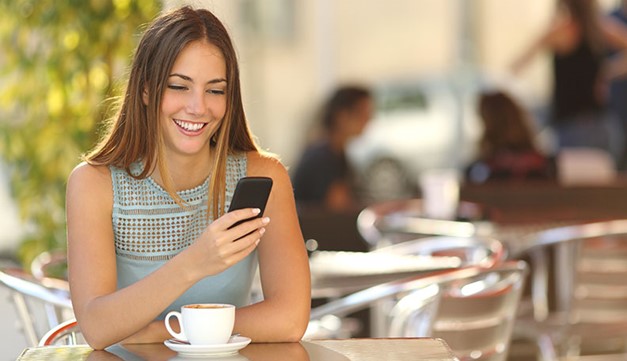 As time goes on, your conversation will become more relaxed. At some point, you can use your sense of humor in full glory. Numerous researches show that most girls want someone who will make them laugh and do everything to make their day. You have a chance to show off, but don't force humor if your sweetheart is still not relaxed with you.
You don't always have to try to make a joke or be funny by force. But you must make some changes to redirect your chat from friendly to something more. Try with some mildly flirty texts, like 'You're already on my mind, and I've just woken up.' Or you can brighten up her day with a simple 'Hey, beautiful.'
You should know that such messages should be used with caution. Don't let the whole correspondence come down to cheeky or cute flirt, as it will get boring very soon. Girls like attention, but they often want to know what your day was like, to tell you about theirs, or simply to chat about some general things. 'Mix' the styles, and see how your texts are becoming magnetic to a lady you like.
While dating and finding a soulmate used to seem a lot easier, the fact is that today the Internet and smartphones work in your favor. With the multitude of resources and apps available, you can become a master of texting. The lady you like can't help but reply every time.