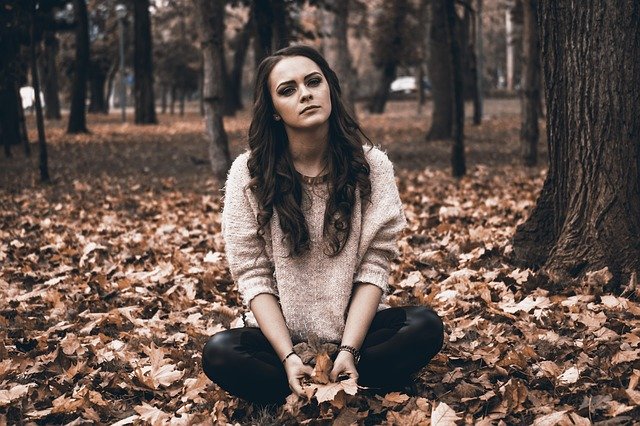 Do you ever feel as though you're losing control over every aspect of your life? You're probably not alone in that sinking feeling that everything that was once in your control seems to be slowly slipping away from you. Often, these types of problems start off in one area of your life and spread to others. Before you know it you've lost a lot of self-confidence and you no longer have control over simple areas of your life. 
Fear not! Losing control over parts of your life doesn't mean that you cannot ever regain control of your life. In this article, we'll talk about how you can regain control over your life. Read on to find out more. 
Take Small Steps
If you feel as though you're up against some monumental hurdles in life, don't try and jump them all at once. Try to break down your problems into small, bite-sized chunks. That way, they will be a lot more manageable. 
If you try and tackle all of your problems at once, you'll end up not making any impact. In fact, you are likely to get very disheartened over the problem very quickly and before you know it you will have made matters worse. 
By making tiny advances you'll not notice the progress that you are making towards your overall goals, but you will be making progress. You will feel a sense of achievement as you complete your smaller goals and you won't quit like you might do when you repeatedly fail to improve every aspect of your life all at once. 
Imagine Being the Person You Want to Become 
If you're wanting to make major changes to who you are, you should think about who you would like to become. Take some time to think about the qualities that are important to you and how you measure success and happiness. Once you have settled on who you would like to become, you and set your mind on becoming that person. 
Again, remember that major changes don't all happen at once and you will need to make small steps to reach this goal. 
Start Each Day With a To-Do List
When you start your day, the first thing that you should do is to create a to-do list that you can use throughout the day. This will help you break down all of the tasks you need to do and to keep organized. 
Make sure that your to-do list is organized in order of priority. Put all of the most important tasks that need to be done first at the top of the list. Make sure you reorder your list if something changes priority as the day progresses. 
Being able to see everything that needs to be done can help you focus on the task at hand while crossing off the task after it has been done can be a rewarding feeling. 
Get Ontop Of The Jobs You've Been Putting Off
There are always lots of jobs that need doing that get put off. For example, looking at life insurance quotes from TrueCoverage. It's a ten-minute job to shop around for life insurance, but the important task of buying insurance could make a massive difference to your life and the life of your family in the event of something happening. 
There are probably lots of small tasks that are really quite important that get put off and forgotten about. 
Make doing the tasks that you've been putting off into a priority and you can feel more relaxed once you have got them done. 
Take a Career Test 
If you are stuck in a rut in life, one of the areas that may be dragging you down the most is your career. If you are not sure what you would like to do for the rest of your life in terms of a career, then you should take a career test. 
There may be avenues that you haven't explored before in terms of finding the right career and the career test will shine a light on these for you. 
Get Your Home in Order
If you live in a home that is cluttered and messy, this can have a negative impact on your stress levels. By addressing this situation, you will be able to live in a way that is less impacted by stress. 
Start off by tidying and decluttering your home from top-to-bottom. This is a long task and you may want to break this down into smaller, more manageable chunks. Try focusing your attention on one room at a time and progress through the entire house. 
As you tidy your home, you should pay attention to your possessions. This is the perfect time to look for items that you no longer want or need. These could be donated to charity or sold online or through a garage sale. 
Get On Top of Your Diet
What you eat can have a dramatic effect on your stress levels and getting in control of your diet will work wonders for your energy levels, your general health, and many other areas of your life 
Eat plenty of fresh fruit and vegetables and ensure you get a balanced diet with all of the right nutrients, vitamins, and minerals. By doing this, you will start to feel physically better. 
Of course, making changes to your diet is not that easy. It can be a challenge to not fall back into old eating habits, especially if you were used to eating convenience foods. 
By planning your meals out and creating a schedule of what you will eat and when you will it, you'll be able to regain control of your diet and ensure your diet is both balanced and interesting. 
You could even try batch cooking. Batch cooking is where you cook up several portions of a meal so that you have enough to last for a few meals. Then, you would refrigerate or freeze the additional portions. These could be brought out and eaten whenever you don't have time to cook a full meal. 
Many people will cook a few meals at a time when batch cooking. This will save you time and effort. 
A fringe benefit of taking control over your diet by using meal planners and batch cooking is that you will be able to create a very specific shopping list. This will mean that you won't need to second guess what you need, and you can avoid all of the special offers in the supermarket that you don't need but may still often buy anyway. 
Get Some Exercise 
If you want to get control of your life and reduce the impact of stress, then you should start to exercise more. Exercise is one of the best ways of reducing the impact of stress on your life. This is because exercise helps you to produce endorphins which will help you feel better and counteract the stressful feelings that you may be having. 
If you are not someone that exercises often, then you should start off with something quite light and basic. If you attempt to do something that is too ambitious or strenuous, then you'll be disappointed in yourself if you don't succeed. Being disheartened will ultimately lead to giving up, so it is essential that you set the bar to the right level and don't try and push yourself too hard. From there you can build your confidence up and the amount of exercise that you can do. 
Start to build up the frequency and the intensity of the exercise that you do that way, you'll start to see gradual improvements in your health and your overall energy levels. 
Take Up A New Hobby
One way that you can inject new levels of passion and enthusiasm into your life is to take up a new hobby or find a new interest. Having that fresh spark will be something that will give you a new outlook, and something to look forward to in life. 
Open Up To Others and Talk About Your Problems 
They say that a problem shared is a problem halved. If you are having problems in your life then it is best that you share them with a close friend or a family member. Pick someone that you know will be sympathetic to your issues and that is a good listener. 
Often, when we bottle up our emotions and don't talk about our problems then we won't know how we feel about things. By sharing your situation and trying to talk about how you are feeling, you'll be better able to understand. 
Having someone else's take on your situation can be helpful, however, by just talking through your problems you may find that you come to a better understanding of how you can improve your situation yourself.