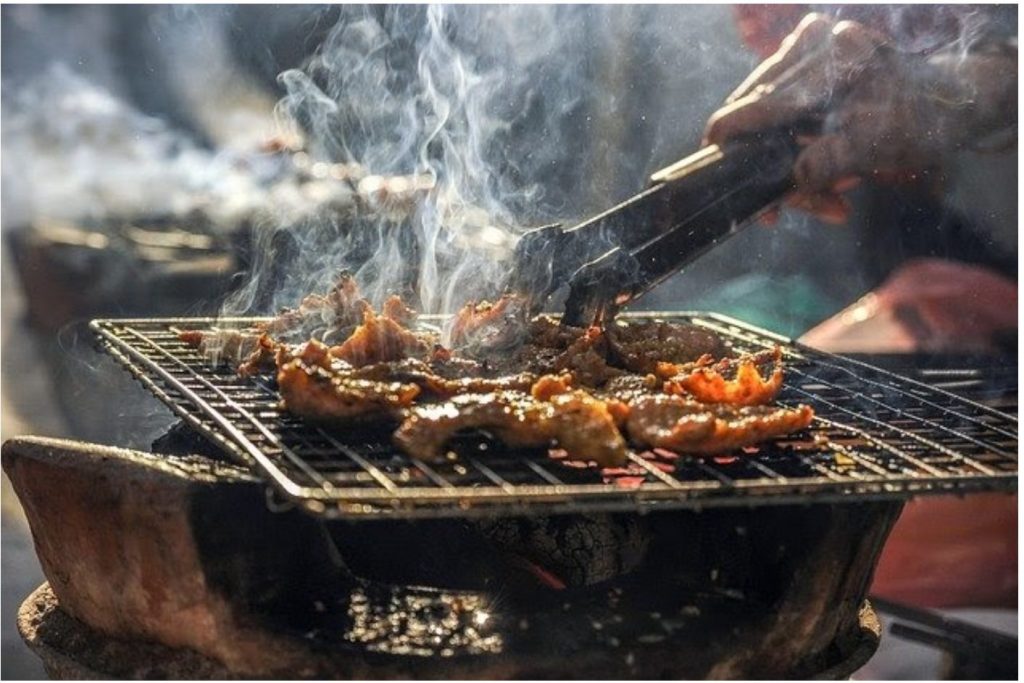 As the world has changed due to a global pandemic, life has changed for all of us. Most countries have experienced a period of time under lockdown rules, and many smaller regions are still going through this. With Halloween, Christmas and New Year coming up, if the virus is still a threat then celebrations will likely be canceled…or will they? During this time, it is more important than ever for people to get together – even at a distance or if it has to be virtually and to celebrate and have a good time. People have to look for the joy in the little things, and as so much has already been lost this year, it's essential to have something to look forward to. There are still many more 'lockdown birthdays' to be had, wedding or non-wedding celebrations and of course the other festivities we have at this time of year. There are actually loads of things you can still do without flouting any lockdown or social distancing rules and putting your family and friends at risk. Check out these celebration ideas for the new norm. 
Outdoor Celebrations
A socially-distanced garden party
Outdoor parties aren't entirely out of the question yet; you'll just need to make sure you have enough space and follow the current restrictions. If the guidelines state that you can have no more than thirty people at one gathering, then there is still plenty of fun you can have, even if everyone has to be at a distance. The first thing to do is to find a space, and while you're going to be outside, it's a good idea to have somewhere to shelter. Getting a marquee or canopy would be useful or if you have the room then domestic and farm sheds are a great idea. You could either get one built as it will undoubtedly come in handy for other things or find someone else who has space and use their venue. Spread some chairs out, get everyone to bring their own drinks/snacks/cutlery and enjoy their company from two metres apart.
A Drive-by party
One thing that has become very popular recently is drive-by celebrations and really, what's not to love? This is most effective when it is someone's birthday or someone is celebrating something very special, as it's more about them than it is about other people getting together and celebrating. It'll make the birthday boy or girl or the one who's passed their exam feel really special as you can organize a parade of cars to drive past that person's home to celebrate, meaning everyone can still observe social distancing rules.
Arrange some doorstop visits
On a similar note, if you don't want a gathering, then arrange for some loved ones to stop off and wish a happy birthday from the doorstep. It can be a great way to pass on cards or just birthday wishes. And the birthday boy/girl may end up seeing more people than they usually would!
Outdoor movie night
Outdoor cinemas are popping up all over the place at the minute, so why not make the most of it and make it a celebration. Even if you're not sat with all your friends, you could all be there at the same time watching the same movie. Also, arranging a movie night of your own in your back garden isn't too difficult either. You could either buy an outdoor projector and screen or rent one and put on whatever movie you like. Grab some bean bags and oversized cushions which you can put two meters apart, get everyone a blanket and you can also have whatever food you like, why not have BBQ and a movie or picnic food and a movie? Or even order Deliveroo – you can do whatever you want. 
Drive-in concert
Similarly, you could attend a drive-in concert to celebrate milestones this year. Again, you could get all your friends and family to attend so that you are enjoying the shared experience, or it could just be something you do with your closest loved ones, and it will be an occasion to remember. 
Go for a walk 
It might not sound like the best way to celebrate, but if you think about it, there are some beautiful places you can go to which you might not usually. Going for a hike up a mountain to see a beautiful view or completing a walk which might be a challenge could be a perfect way to celebrate. 
Virtual Celebrations
A digital party
Many people have already clocked onto this now, but it's still worth mentioning. Having a party on Zoom. Houseparty, Facebook Rooms, Google Hangouts or other video call software that allows a group of people to be on the same call and see each other's faces can be just as good as the real thing. Whether it's just a coffee and a cake together or you have an actual party, you can really make it whatever you want to.
Games night
You don't need to be in the same room together to do a quiz. You can either just write your own and be the quiz master over Zoom as you would be if you were physically in the same room, or you could use something like Kahoot! To help you make the quiz and then looking at the same screen for the questions, each player will answer using their phone as their keypad. It's great! 
There are some other games you can download and play together when you don't need to be in the same room, have a look at Psych and the Jackbox Party Pack.
Alternatively, you could have a bingo night as you don't need to be in the same room for that either. All you need is a bingo caller and to send bingo cards to everyone which you can do online. 
Get creative with games and use the fact that everyone is in their own home to your advantage. It doesn't have to be a game where you're always sat in front of the screen either, get people to be more active and give them tasks such as 'who has the most out of date food in their cupboard' or 'first one to get a green item of clothing'. It could be whatever you want it to be, but you can have everyone running around their houses completing silly tasks and then give forfeits for the losers.