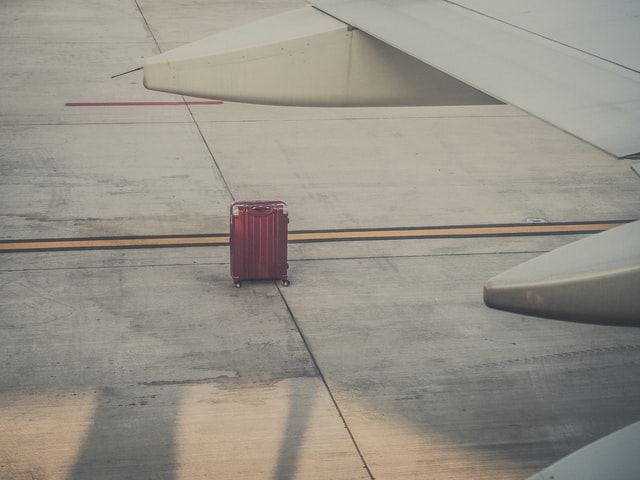 Traveling anywhere, whether across the world or to your favorite domestic destination, is an exciting experience for everyone. You get the chance to explore something new or relax somewhere familiar, and you can feel like you're on an adventure. Really, what's not to love about getting the opportunity to travel? 
Very little, it seems. However, just because traveling's been so romanticized doesn't mean it's all sunshine and rainbows. While most people will be safe and sound when traveling the country or the world, no one is immune to problems, and a range of disasters can occur when you are away from home. From avoiding them altogether to being prepared, here are 7 ways to cope with disaster when traveling. 
A Natural Disaster
We may as well start with something that is an actual unmitigated disaster, and that's a natural disaster. For the most part, you're unlikely to encounter one, but there is always the chance that you might be in the wrong place at the wrong time. 
The US can be a hotspot for hurricanes and tornadoes, while tsunamis off the coast of Southeast Asian nations could occur. Wherever you go, you must understand how to cope in the event of a natural disaster. Avoid going during the common seasons if possible, but if you are caught in one, be sure to follow the advice and procedure of the locals and emergency services. 
Lost Luggage
Lost luggage may not be as severe as a natural disaster, but it's not something you want to happen to you. While it's uncommon, with 2.7 in every 1000 travelers having their luggage misplaced in 2019, you should still prepare for the possibility. 
Always carry a change of clothes with you in your carry-on luggage so that you at least have something to change into. Furthermore, take all essential items with you at all times, including your charger and any money. If you are traveling with a partner or a friend, keep a change of clothes in their luggage, too. It's unlikely that the airline will lose both of your cases. 
Assault
Even if you are as careful as possible when traveling, there is no preparation for random acts of violence. While it is undoubtedly traumatizing, there are steps you can take to cope with it. Knowing where the local police station will help you to start actioning a solution, even if the culprits are never caught, and you may need the police report to file an insurance claim if you were injured. 
You should also consider working with specialist lawyers such as Wallin & Klarich. While you may want to forget all about it and sweep it under the rug, getting the justice that you deserve could help you feel more confident about traveling in the future, rather than have it put you off. 
Theft
Theft is something that many people expect to happen when they travel. It is not because they have negative ideas about the country they are visiting, but instead because it almost seems to be a rite of passage for globetrotting adventurers. 
Sometimes, this theft doesn't impact you too much, especially if it isn't a traumatizing experience, such as being pickpocketed. However, more violent robbery, such as mugging, can severely damage your confidence and self-esteem. Again, police reports are essential, as is insurance. You can also make sure never to go anywhere alone and always walk down relatively busy streets, as this minimizes the risk. 
Unrest 
Civil, societal, and political unrest is something that most people will never experience. However, as we have seen over the last few years, it is something that can happen. This unrest can come in many different forms and with different severities, but regardless of what the disorder might be, your primary goal is to stay safe. 
The best way for you to stay safe is to avoid countries with such unrest, but if you are already there, you should get out as fast as possible. If this isn't possible, following the instructions and laws and keeping up to date on developments will help you make an informed decision on what action to take. 
Missed Flights
Missing your flight is one of the worst things that can happen to a traveler, and it's even worse when it isn't your fault. However, for the times it is your fault, you can take steps to prevent any problems from occurring. You may have an alarm set, but you need a backup alarm just in case you sleep through it. 
You should also give yourself enough time when leaving, especially if you are flying from a bustling metropolitan center. When checking how long it takes to get to the airport, always give yourself a leeway of at least 10 minutes to account for traffic and tolls stations. 
Lost Passport
While missing your flight can be one of the worst things for a traveler, you could argue that losing your passport the worst thing. Having your passport stolen, leaving it behind, or even finding it damaged beyond repair, can severely impact your travels, and it will mean you need to hang about for a little longer. 
After you have lost your passport, find out where the embassy is in the country you are traveling through and try to get there as quickly as possible. When there, explain everything to them and get character witnesses to help your case. If successful, you'll get a temporary passport to get you home, but not all countries will accept it, so you may need to cut your trip short. For the future, put your passport in a safe and secure place away from other items, while still making it easily accessible should you need it. 
Don't Let Disaster Ruin Your Trip
Some disasters are impossible to avoid, and other disasters can be avoided. Despite this, it's often very up-in-the-air over which side of the coin your disaster will fall on. Regardless of what happens, you mustn't allow the disaster to ruin your trip. Have a backup plan, be prepared, and understand what to do when faced with disaster.