When it comes to traveling the world, there are plenty of options on the table. However, it's easy to fall into the trap of doing the same thing over and over. Board a plane, check into the hotel, laze on the beach, and repeat. While there's nothing wrong with taking a relaxing vacation, it's not going to satisfy your wanderlust. For all the travelers out there, experiencing new things is about pushing the boundaries.
Figuring out unique and accessible ways to see the world and what it has to offer should be at the top of your bucket list. Once you tick off this activity, everything else will fall into place. Some original methods of transportation may seem a little risky and rickety, but that's part of the beauty. To have an adventure, not everything should go to plan.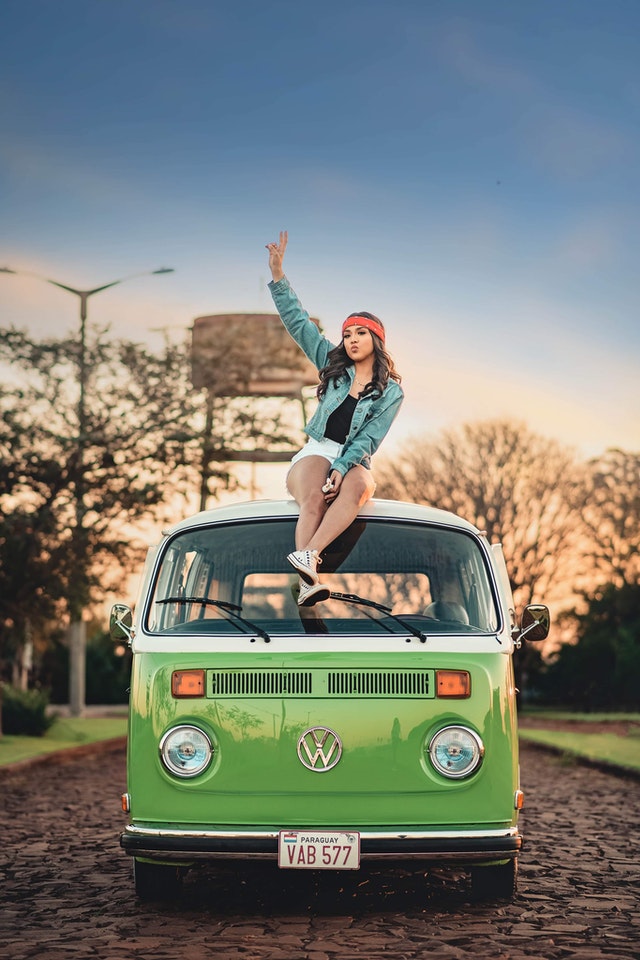 With that in mind, take a look at these incredible ways to travel.
An Asian Tuk-Tuk
Also known as a 'Rickshaw,' a tuk-tuk is a tiny motorized vehicle that you normally find in India and Southeast Asia. Once you jump in, you start to understand why they are popular – tuk-tuks are fuel-efficient, compact, and agile. There's nothing like taking on the insane traffic in Asian cities with a motorbike and cabin on the back!
Most people rely on local guides to show them the ropes and attractions, but some dedicated travelers have taken transport into their own hands by renting or buying a tuk-tuk. It takes time to get used to the steering and gear changes, but it becomes second nature after a while. Plus, they are conspicuous throughout Asia, so finding an affordable tuk-tuk shouldn't be a problem.
Your journey may take you longer than expected, yet you'll experience parts of Thailand, Vietnam, and Cambodia that most travelers bypass. That's worth every second!
A Burmese Motorcycle
Nothing is stopping you from buying a hog and hitting the open roads. Motorcycles are popular and global forms of travel, and smaller engines don't require complicated licenses and certifications. However, some nations are better equipped for motorcyclists than others.
Vietnam will always be the mecca for travelers who fancy scaling the country from Hanoi to Ho Chi Minh, or vice versa. The fact that so many people do it means the two cities are packed with cheap, used bikes. If Vietnam is played out, or you've done it before, Myanmar is creating a reputation as a haven for bikers and cyclists. Previously called Burma, Myanmar is a place every traveler should visit due to its stunning landscape and temples.
Don't forget that a bicycle is a perfectly acceptable form of transport if you prefer to workout and travel simultaneously.
A Caribbean Boat
A yacht is out of the question, isn't it? As a rule, the majority of boats are more expensive than the other forms of transport on this list. Still, it's possible to rent one for a month or two without spending a fortune. As always, the first step is to shop around for bargains and play rental companies against one another.
Ask as many people as you can to chip in for the trip, too. Boats, especially yachts, have plenty of makeshift beds when the traditional mattresses are occupied. One thing you will have to splash out for is yacht insurance cost. Boat damage was as high as $46 million in 2018, so a policy is a potentially affordable way to avoid extortionate expenses.
With a crew of six or more, you can spend the summer or winter sailing around the Caribbean. After all, the weather is pretty much tropical regardless of the season!
A Vintage Volkswagen Anywhere
Driving is the most accessible form of transport, yet it isn't as exotic as the others. You drive every day, so how is it going to get your blood pumping? Cruising in a foreign country is exciting because there are always things to see and city centers to navigate. Still, if you think a car won't cut it, you can opt for an RV.
RVs are expensive, which is why you want a mid-sized vehicle, and there are none more iconic than a vintage Volkswagen. Built to last, this motorhome has quite a lot of junk in the trunk for storage and living space. Also, it's not too big, so you can park up almost anywhere, whether it's a national park or city car park.
If it's good enough for Scooby-Doo, it's good enough for everyone!
Which method speaks to you? Which one would you like to try the most?