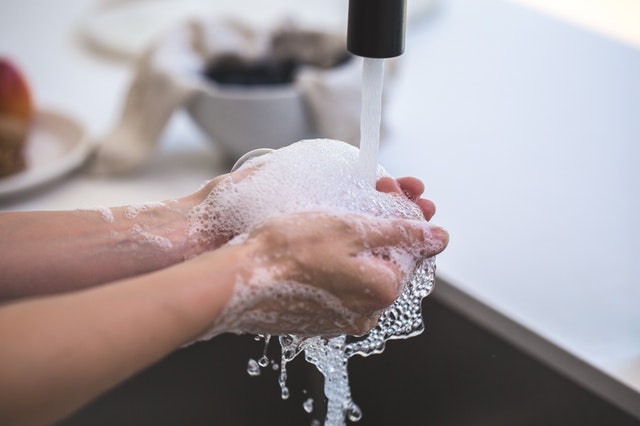 We really rely on water on a day to day basis. We're recommended to drink eight glasses every single day. We use it for our cooking. We use it to wash. We use it to clean our teeth. We use it to wash our clothes. We use it to mop our floors, wipe down our work surfaces and complete a whole host of other day-to-day tasks and chores. Often, we really take it for granted. This is understandable. It's always there at the turn of a tap or flush of a chain. But when water starts to become unavailable in our homes or isn't running at a quality that's suitable for reasonable use, you begin to realize how essential it is to our daily routine. An overabundance of water can be a problem too. If a tap won't turn off, if water starts leaking from a pipe, or our drains fill up and won't go down, we can experience further inconvenience and difficulties. What can we do about this? Well, the answer is that prevention is better than cure. There are a number of simple steps that you can go through to reduce your chances of experiencing issues with your home's waterworks. Here are some to work into your life!
Call in a Plumber Early On
Often problems like those listed above tend to occur due to people ignoring small issues and attempting to brush them under the carpet. But this simply results in major problems that can be difficult to rectify and can cause a lot of costly damage to your home. Instead, it's important that you tackle problems at the first sign of trouble. Call in a plumber or drain service as early on as possible. They'll be able to come out, take a look at the issue and resolve it quickly and professionally, saving you a lot of hassle in the long run.
Prevent Blockages
There are a number of precautionary steps that you can take to prevent blockages. They're easy to implement and will prevent pipes from becoming blocked and drains failing to empty. In the shower, if you have long hair, pick it out of the drain rather than allowing it to run down. In the kitchen, scrape food fully from plates before putting them in the sink and washing them. You can also invest in a number of devices that can be placed on top of your drains to stop larger items going down them.
Have Water for Emergencies
It's a good idea to have water available for emergencies. Maybe just a large bottle of water stored away in a cupboard somewhere. When water supplies stop, it may be a little while until they're up and running again. Having a backup supply of water can help tide you over.
Hopefully, you won't experience any problems with the waterworks or plumbing in your home. But taking active steps to prevent problems from arising in the first place should help to further minimize your chances of coming face to face with major issues!