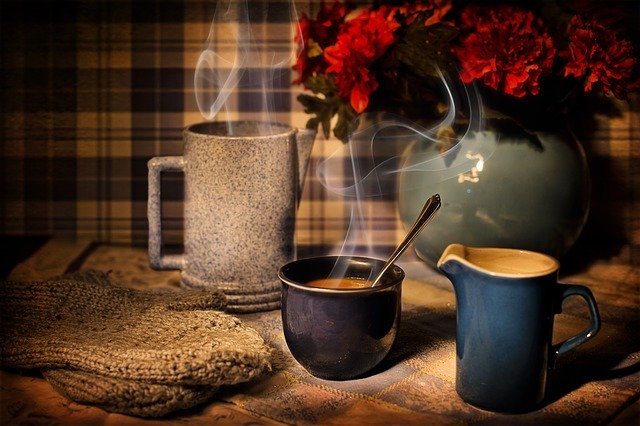 Right now, the global COVID-19 pandemic is ensuring that huge numbers of people all over the world are confined to their homes for the foreseeable future, in a state of quarantine.
Clearly, this isn't a scenario that anyone would wish for, and even taking the fear and uncertainty out of the equation, it can seem very boring and frustrating to be stuck indoors when you would rather be meeting up with your friends, visiting museums, attending clubs and classes, and more.
All the same, though, being confined to the home isn't all bad, especially if you've recently been in touch with an air conditioning service or similar, in order to make the physical conditions within the home comfortable.
Here are a few benefits of being confined to the home.
It can serve as a great opportunity for considering your goals and the trajectory of your life
A weird thing happens over the course of day-to-day life – we all naturally tend to stray from our initial goals and ambitions and to just get totally caught up in the routines and cycles of everyday existence, to the extent that we end up subsequently "going through the motions" without really examining where we are heading or why we are doing the things we are doing.
When you are stranded at home for a lengthy period of time, it can serve as a great opportunity for taking a step back and practicing some positive introspection. In other words, it can serve as a great opportunity for considering your goals and the trajectory of your life as a whole.
So, sit down with a pen and paper and spend some time brainstorming what your ideal life would look like, and where you might want to be in the next few years. Then, consider which changes you need to make in the short term, and start moving your life more in line with your ideal.
It allows you to make headway on chores that you may have been putting off for some time
Domestic chores aren't the most exciting and alluring things out there, which means that they often get ignored more or less indefinitely, often becoming substantial problems down the line as a result.
Being stuck at home certainly offers you a good "nudge" to actually make headway on some of those domestic chores.
There are a lot of different DIY jobs you can complete during the lockdown, and all of them will make a positive difference to your house. Some of the jobs you can consider completing during lockdown are: 
Installing new curtains 
Curtains are a huge feature of the rooms of our house, however, we often don't change or update them. Lockdown is the perfect time to make a change to your curtains and Curtain Rods, and upgrade them to make them look more modern. Consider choosing light-colored curtains to make your living space feel more spacious, and a set of chrome curtain rods is a lovely contemporary touch. 
Gloss painting doors 
Gloss painting is one of those jobs that many of us dread; but once it is done it can make a world of difference to your home. To prepare your doors and skirting boards for a fresh coat of paint, be sure to sand them down thoroughly and wash them down with a damp cloth. Quick-drying gloss paint only takes 6 hours to dry, so this is a good option if you have a young family and a hectic household! 
Filling in cracks 
Over time our walls will move and crack, and we will drill holes to hang artwork and mirrors. If you are looking for a simple DIY job to complete this week filling in the cracks and holes of the walls will only take minutes. Apply a small amount of poly filler to the hole or crack and spread into the space. In an hour it'll be dry and you can paint over the top!
Whether you want to do the chores in silence, or "to entertain yourself" by listening to an audiobook or some music while you work, don't let this opportunity go to waste. Tidy things up and get organized.
It can give you an opportunity to reset and recharge your batteries
Maybe you've been getting burned out at the office recently, or maybe you've been arguing with your friends and have found that you're losing your patience, in general.
Some time spent secluded at home – especially if you also deactivate your social media accounts in the meantime – can help to give you a refreshing sense of balance and perspective. It gives you an opportunity to reset and recharge your batteries, so that when you next get out into the world you're happy, rather than irritated, to be there.