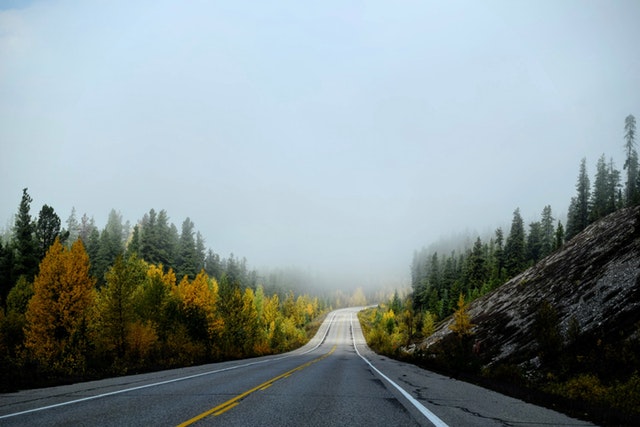 With the snowbird season ending in a few months, now is the perfect time to get yourself outdoors and make the absolute most of the good weather while it lasts! And what better way than to do a bit of traveling around the glorious 'land down under,' just what we all need to pick us up after the post- Christmas slump. Road trips are great because they're relatively cheap and easy to arrange (no need to schedule flights or navigate complicated public transport routes), instead, you have the freedom to get out there and go where you want. But there are some things to bear in mind when it comes to arranging a road trip, here are some things to consider. 
What will you drive?
First things first, what kind of vehicle will you be road tripping in? Will you bring your own car or truck, or perhaps you'll hire something suitable from a local company. If you're planning on going to be away for a longer time, you might decide to hire a camper van or RV- that way you can drive it as well as sleep in it when you want or need to. 
What route will you take?
Your point to consider is which path will you take on your trip. When you have the route in mind, you can plan stops along the way too. Some will be easy decisions to make- tourist attractions often rank highly as the places people most want to visit. But be sure you're not overlooking some of the less apparent attractions too. Explore the markets, winding roads, and destinations that are off the beaten track. 
Where will you stay?
If you're going to be driving a camper or RV, then you can virtually stay anywhere as long as it's in a safe and legal location. However, it can be worth looking for campsites and RV parks where there are showers, wifi, and electricity hookups, at least on some nights as this will make your stay more comfortable and give your trip structure. Have everything planned; be sure to book these things before you leave as in the high season, especially, there's no guarantee you'll find somewhere to stop if you leave it up to chance. 
What will you eat?
Eating while traveling doesn't need to cost a lot. If you're on a budget, you can always bring picnic food, you could stop at the supermarket for each day for supplies then store it in an electric car cooler box. On some occasions, you could visit restaurants, cafes, and other eateries to mix things up and treat yourself. But it doesn't have to be constantly eating out which can quickly add up. 
Are you prepared for emergencies?
It's always worth being prepared for emergencies. Emergency food and water, some tools, and of course, breakdown cover, should all be sorted before you head off. You could store the name of a tilt tray towing service in your phone in case you get stuck in a difficult spot and need more specialist recovery.