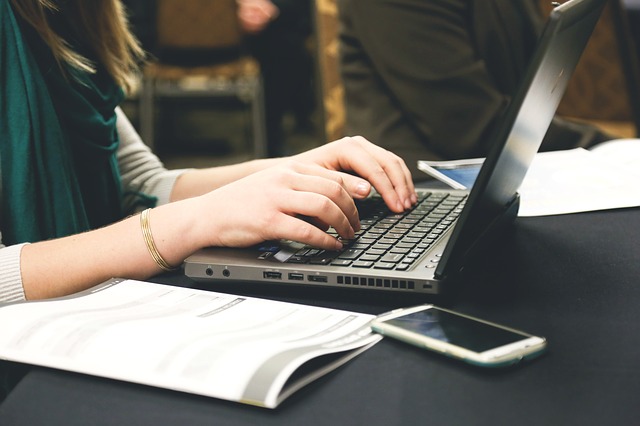 Getting a good work-life balance is essential for a happy life. It's kind of ironic because a regular job will usually provide you with a decent balance. You work 9-5 every day, but you're with the family in the evenings and weekends. The problem is that your work might not be fulfilling, so that's what tips the scales into an imbalance. 
As a result, you think about starting a small business. This could be something you run from home or a little company with its own premises. Regardless, you finally have that sense of fulfillment you've always been after. Unfortunately, running a business requires lots of work, meaning you have less time to spend with your family. Again, an imbalance occurs. 
Today, I want to talk to all the people out there who run a small business. Primarily, I'm going to show you three little tricks that can help you streamline your company. What's the point? Well, these tips help you run your company without spending too much time focusing on it. As such, you can devote more time to your family and get the balance you deserve! So, here are my ideas: 
Outsourcing
This is something I spoke about in a previous blog post about parenting as a small business owner. Outsourcing is a smart way to get some more hands-on-deck without splashing too much cash. Effectively, you hire outside sources to do different jobs for you. The most obvious example is outsourcing admin duties to a virtual receptionist. Someone in a completely different location will answer all your phone calls, reply to emails, and so on. It gives you more time to focus on other tasks, many of which can include looking after your family. You save money by not needing to pay the costs of hiring employees, but you still get some extra help. 
My advice is to think of the most time-consuming tasks that don't necessarily depend on your expertise. This includes admin, finance, marketing, etc. Consider all of the things you're not really an 'expert' at, and outsource some of them. Not only does this free up your time, but you ensure that more qualified people handle these tasks! 
Business Software
Secondly, you should think about downloading software applications that help you speed up different tasks. A simple example of this is an email management application that schedules emails for you, creates auto-responses, and so on. Software exists to make your life much easier and more productive. Instead of doing everything manually, many of your tasks get automated. 
There are loads of excellent pre-made software applications out there for small business owners. However, it might be worth looking for custom software development services as well. Your small business may have specific issues that you're trying to overcome. As a result, designing some custom software will let you create an application to use every day. It will be built around your business needs, and you can completely streamline and speed up daily processes. 
The clear advantage of the software is that it's cost-effective. The downside is the learning curve. Be prepared to perhaps spend more time away from your family as you learn how to get to grips with the software. But, once you're all clued up, you'll spend less time at work and more time with the kids. 
Artificial Intelligence
Finally, you can call on artificial intelligence to take care of a few tasks in your business. The key one that comes to mind is customer support. On your website, you can install a chatbot that talks to people for you. The users type any questions and the AI technology figures out the correct answers for them. It prevents the need for you to always be at your computer replying to people and checking up on customer queries. 
Not only that, but you also improve the ease-of-access for customer support. Instead of calling you up and waiting for an answer – or filling in a form and waiting for your reply – customers can use the AI chatbot to get instant responses. This improves customer satisfaction, which can enhance your small business. 
Most of all, it takes care of another time-consuming task and gives you more time with your family. 
To conclude, most business owners struggle to balance work and their families. When you own a company, you can spend so much time at work. But, with these three ideas, you can streamline your business and devote more time to the people you care about. Even if you only adopt one of these ideas, you'll surely see an improvement in your work-life balance.