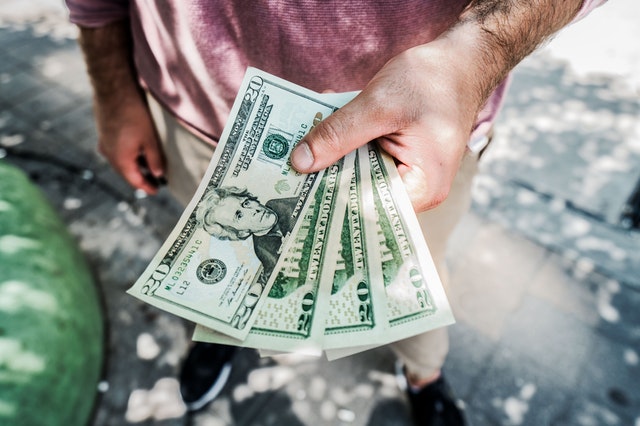 We all want to afford things that make us feel nice. It can be a fancy dinner, a branded car, a new dress from the most expensive brands, and other luxury items. To be able to buy those things, it is important to learn to save money. If you get good at saving money, then you would be able to buy those things later at some point. Most people keep spending money rashly and then are not able to save money to buy the things that they really want to buy. In this article, we will discuss some of the ways you can save money and put them back in your pocket.
Look for discounts
To save money, it is important to look for discounts. The things that you buy usually can be bought at a much cheaper price if you can find the right store that is offering you discounts. Discounts are a very fundamental way to save money on shopping. Discounts are available for shopping during festive seasons and you can buy things cheaper. You can get discounts for your profession as well. You can look for the top military discounts that are available for you if you have served in the military. You can buy things in bulk after the holidays to save money.
Save money on trips
Your trip can be as costly or as economical as you want. It depends on the choices that you make. If you can make the best decisions, you can have an enjoyable trip and also save a lot of money during the process. You can save on meals and your transportation which are two of the major costs when it comes to traveling. Also, you can save money on a hotel stay if you can get a discount or travel in groups.
Buy energy and money-saving products for your home
You can buy products that actually save energy consumption which ultimately saves money for you. It can be LED light bulbs that can last the lifetime of ten bulbs or you can buy products that save you from a daily expense. It can be a coffee making machine if you are a coffee lover and you regularly spend money to buy coffee. Some of the products can be expensive, but they will start paying for themselves soon and save you a lot of money in the long run.
Borrow things instead of buying them
Well, if you have a lot of friends, you can use the relationship to borrow things that you might need to use just once. It can be something for the household that you might need to repair some furniture in your house. It can save you a lot of money if you cultivate the habit. You should return the borrowed things as soon as you are done with them to keep your credibility intact.
Cancel automatic subscriptions and memberships
If you have registered for some services, make sure to cancel the automatic subscription as they keep charging you even if you are not using them. Sometimes, because of work, it is easy to forget that you have subscribed to a service that you don't need anymore. You might lose money because you forgot to cancel the subscription. The best thing is to cancel any automatic subscription that you might have made and subscribe manually every month. It can be a bit tiresome, but it can save you from unnecessary and fully useless costs.
Pack lunch
Eating homemade food is a very good way to save money. You can calculate the difference easily and, in general, most people can save up to 35 percent of what they spend on foods when they buy them from online websites or have lunch in restaurants. In the long run, you can see that it would make a huge difference in your wallet,  and you can also eat healthier foods and make the food of your choice if you start making foods at home. It can be a bit much at first to build this habit, but with time, it will get easier and even enjoyable to pack your own lunch for work.
So there you have it. For the best place to keep your money safe you can also check out his article at My Best Wallets.