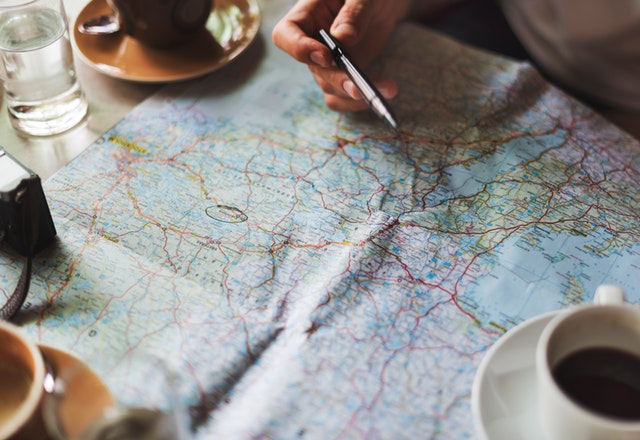 Are you thinking about taking a trip abroad but aren't sure how you are going to afford it? The good news is that traveling on a budget is entirely possible if you know where you can save some cash and are willing to make some sacrifices along the way.
To help you with this, we have put together some of our top tips for traveling on a budget. We'll talk you through everything from renting a villa to converting your travel money before you set off on your trip. Make sure to keep reading if you would like to find out more about this.
Book At The Right Time
One of the most important tips that we have for you when traveling on a budget is to make sure that you book your flights at the right time. Flight prices can fluctuate and often you can end up paying way more than you need to just to take an hour-long flight across the country. For this reason, we suggest that you do some research on when the best time to book a flight is. This will differ depending on whether you are flying domestically or internationally.
We would suggest that for international flights you book a few months in advance for the best possible deal. While last-minute offers are possible, they aren't guaranteed, and you might end up spending more than you can afford on the flight alone. Make sure to book at the right time and you will be able to stick to your budget.
Rent A Villa
When you are looking at holiday deals, it can seem as though the best way to travel on a budget is to stay at a hotel resort which comes as a package holiday with your flights. These offers can be very good, and you can save money this way, but it is not always the most cost-effective way to travel.
Our next tip for those traveling on a budget is to rent a villa while you are away. This can be especially beneficial if you are traveling with a large group of people who can all share the cost equally. Renting a villa is really easy and you'll see that there are many sites that offer this service. You'll have your own space, your own private pool and a kitchen at your disposal.
Park At The Airport
Sick of wasting all of your cash on expensive airport transfers? Another great way to travel on a budget is to park your car at the airport and leave it there throughout the duration of your stay. You might think that this would be more expensive, but you'll find that some UK airports like Bristol offer airport parking for travelers that can be booked online in advance. Silver Zone Bristol Airport is available on the Official Bristol Long Term Parking site and it is the cheapest option. If you book online in advance, then you'll get a massive discount and be able to stick to your budget. Consider booking with Bristol Parking to save yourself some cash and be ready to leave the airport right away with your car there ready to be collected.
Pack Light
Going traveling should be about taking the bare basics, but you can make sure you have everything you need by taking the time to really think about it. Packing light doesn't just save you money on the cost of your luggage at the airport, learning to "double-up" items can help you save space. For example, instead of taking a pair of reading glasses and sunglasses, you can get prescription sunglasses so you have the best of both worlds. Or if you and your significant other don't want to take two different chargers, you can get a travel adapter with 4 USB ports, so you don't have to wait to plug your phone in. 
Convert Currency In Advance
Our next tip for those who are thinking about traveling on a budget is to make sure that you have converted your cash to the local currency in advance of your trip. Currency conversions abroad can be expensive, and you can never be sure that you are getting the best possible deal. Many people choose to bring their bank card with them and simply use this in the ATMs when they are traveling but this can come with many fees that will rack up over time.
We suggest that you pick up a travel money card that you can load up before you go with all of your spending money on it. These cards also allow you to top them up when you need to so you won't need to know exactly how much you should convert in advance. This is a really great way of saving yourself some cash and you'll be less likely to lose your cash if you have it loaded onto your travel card. Try this idea for traveling on a budget.
Cook Your Own Meals
When you are traveling, one of the biggest costs will be on food, whether that is included in the cost of your accommodation or not. You'll need to be eating three meals a day and also drinking water, as well as other beverages that you might want. This can make it tough to stick to your budget, especially when you don't know how much everything is going to cost you when you get there.
This is why our next tip is to try to cook your own meals while you are there. You might not be able to find the time to cook every single meal but if you can get yourself an easy and cheap breakfast or make a packed lunch to take with you on your travels then you'll be more likely to stick to your budget. If you choose to stay in a villa that comes with a kitchen when you are traveling, it will be much easier to cook your own meals.
Use Public Transport
Our final tip for those who want to travel on a budget is to use as much public transport as you can. It can be tempting to get a taxi or hire a car when you are traveling to get to places much faster, but this can end up being very expensive. Often, taxi drivers abroad will charge more for those who don't seem to be locals and with no alternatives, you often are forced to pay the high fees.
For this reason, we suggest that you use public transport when you are away. Take a look at the local bus schedules and try to buy yourself a pass for the duration of your stay if you can. This way, you can buy your tickets in bulk and save some cash along the way. You could look up the cost of public transport in the destination before you go to help you to set your travel budget much easier.
Final Verdict
There is no reason why you cannot travel on a tight budget as long as you are able to follow some of the advice that we have given you in this article. You need to think about when you are going to book your flights and how you are going to get to and from the airport. There is no need to spend too much money on airport transfers when you can book your space in the airport carpark in advance.
You should also consider staying in a private villa so that you can cook your own meals and you won't be paying for the housekeeping which can boost a hotel room price abroad. Make sure to take on board all of the advice that we have given you. This way, you can book your dream holiday and get traveling despite your tight budget.