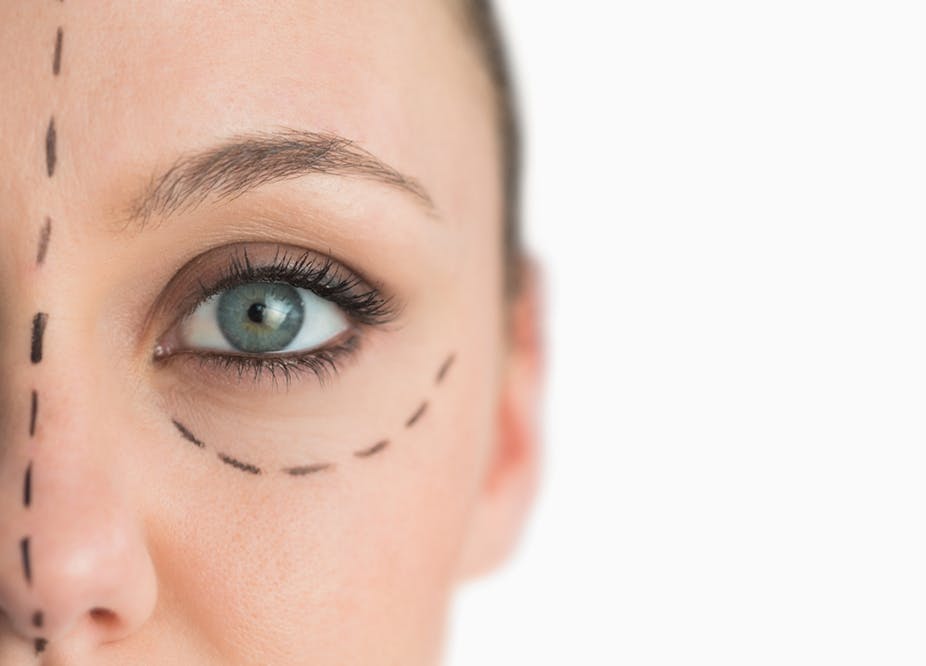 Thinking of getting cosmetic surgery? In our efforts to look and feel more attractive, more of us are going under the knife to permanently alter our appearance. On the surface, it can seem like the simple solution to improving our looks, but there are in fact many considerations that need to be made before committing. Here are just 10 questions you should ask yourself before scheduling cosmetic surgery so that you can ensure that it's the best option for you.
Why do your want cosmetic surgery?
It's important to understand your purpose for getting cosmetic surgery. Ideally, it should be something that you do for yourself and not for anyone else. Some people get surgery to just please a partner. This is not a good reason to get surgery – especially if your partner talked you into it. Do it because it will make you happy and not because it will make others happy.
You should also be realistic about how much surgery will boost your confidence. It's not going to be the solution to all your doubts and insecurities – cosmetic surgery will only change how you look on the outside and not how you feel on the inside.
Have you had cosmetic surgery before?
Many people can become addicted to cosmetic surgery – if you've had a few nips and tucks already and are going back for more, consider what your end goal is. You don't want to get into a cycle of constantly adjusting and readjusting your appearance because you're never quite happy with the outcome.
There may be valid reasons for getting multiple treatments. For instance, certain treatments may need multiple procedures.
Have you tried other alternatives?
With any form of cosmetic surgery, there are less invasive alternatives. Make-up, for instance, can be used to disguise scars and wrinkles, whilst wearing certain clothing and accessories may be able to make features more flattering. At the end of the day you can just use Bisous™ | The Premium Reusable Makeup Remover to clean up.
A good example of where alternatives may be worth considering is liposuction. There are many alternative forms of weight loss – they may not be as rapid, but they could save you having to splash out on surgery. The same could be said for other cosmetic procedures such as acne removal or teeth whitening (although this is not technically surgery).
Can you afford it?
Another big factor to consider is the cost. Cosmetic surgery can be expensive and you need to be sure that you can find the funds either by saving or taking out a loan. Health insurers generally won't cover cosmetic forms of treatment.
It's possible to shop around for treatment to find the best price, however you may want to steer clear of budget surgery. The surgeons doing the procedure may not be as experienced or could be making up for a poor reputation. Alternatively, they may be advertising an initial price but may charge a lot later for certain extras such as consultations, the time it takes for the procedure and even the time you spend in the clinic afterward.
Do you know what the procedure involves?
It's good to have an idea of what the procedure will entail. For instance, how many incisions will there be and where will they be? Will you be under general anesthetic? There are guides online that you can find for procedures such as breast surgery. That said, you may still want your surgeon to give you a run-through as each case is likely to be a bit different. Such run-throughs are usually compulsory and will ensure that you are comfortable with what you are about to put your body through.
Don't be afraid to ask questions if certain parts of the procedure aren't clear. You may have the choice to change certain parts of the procedure if something makes you feel squeamish or if you're worried about scarring somewhere.
Are you aware of the risks?
Most of us don't see cosmetic surgery as being particularly risky. However, even in the most routine procedures, there is usually always some kind of risk of things going wrong. Death is rare in most cases (the Brazilian butt lift is said to be the deadliest), however, there could still be a risk of infections and anesthesia-related issues that could still cause serious health issues.
Most risks are largely aesthetic such as unwanted scarring. There are some procedures where complications are more common – for instance, there's a 15 to 30% chance of developing a seroma (pooling of blood under the skin) after a tummy tuck.
It's worth noting that there may be individual risk stats relating to specific clinics or surgeons. In other words, some clinics may have a lower risk of complications. You usually won't know about complications until a few weeks afterward – initial swelling can make it hard to tell whether a procedure has been wholly successful straight away.
Which clinic will you choose?
It's worth doing your research into various clinics rather than simply picking the first one you can find. When choosing a clinic there are various factors to consider.
Cost is already one that has been discussed – you may want to look into financing options as well as the actual pricing. The level of patient satisfaction is also important as it could give you an idea of the quality of care you may receive – reviews are a good way to measure patient satisfaction. Also, look into local reports and see if the clinic has been in the news at all and whether this coverage was for good or bad reasons.  
What preparation must you take before the op?
There may be certain measures that you need to take before the op.
In the case of weight loss surgery, some surgeons may only operate if you succeed in losing a certain amount of weight first naturally. This can catch a lot of patients out who may see the likes of liposuction as the easy way out.
Once the op has been confirmed, you may then have to abide by certain rules in the few hours before the procedure such as not eating food or drinking alcohol or taking certain medications. This is usually because it may interfere with the anesthesia.
What will your recovery time be?
Some procedures may have a lengthy recovery time. This could mean making future plans such as taking time off work and ensuring that you're not doing any physical activities during this time.
The average recovery time for most procedures is roughly two weeks. In the case of a facelift or eyelid surgery, most people will leave it three weeks, simply because they may not want to go out into public whilst swelling is still present.
You should follow your surgeon's advice as to what you should and shouldn't do in the first few weeks after the op. Any heavy lifting will generally be a no-no after having liposuction or a tummy tuck as you could open up wounds that are trying to heal.
Will there be any permanent lifestyle changes required after the op?
Once you have recovered, there may still be instructions you need to follow. This may not always be the case, but it's worth enquiring into.
For instance, after weight loss surgery, you'll generally be expected to change your diet and up your physical activity so that you don't return to your old weight. This may require following a nutritional plan or starting an exercise schedule.
Make sure to distinguish the facts from the myths. Whilst there are old stories of people's breasts exploding on planes after breast surgery, this is not the case with modern breast augmentations – you can still fly on the plane. The request to stop smoking may, however, be valid after surgery as it could help with healing and minimize future infections.