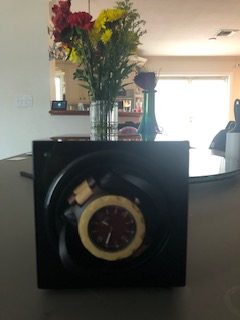 I'm just becoming a watch guy.
Allyson purchased me my first nice watch for our wedding. I found myself wondering why the watch seemed slow if I don't wear it for a bit. Thankfully Barrington Watch Winders reached out for us to review very cool winder and along the way it filled in some gaps in knowledge of watches.
What does a watch winder do?
A watch winder not only winds a watch or a number of watches, but it also helps to ensure that the appropriate lubrication level of a watch is preserved. This reduces the need for repair and maintenance of your watch.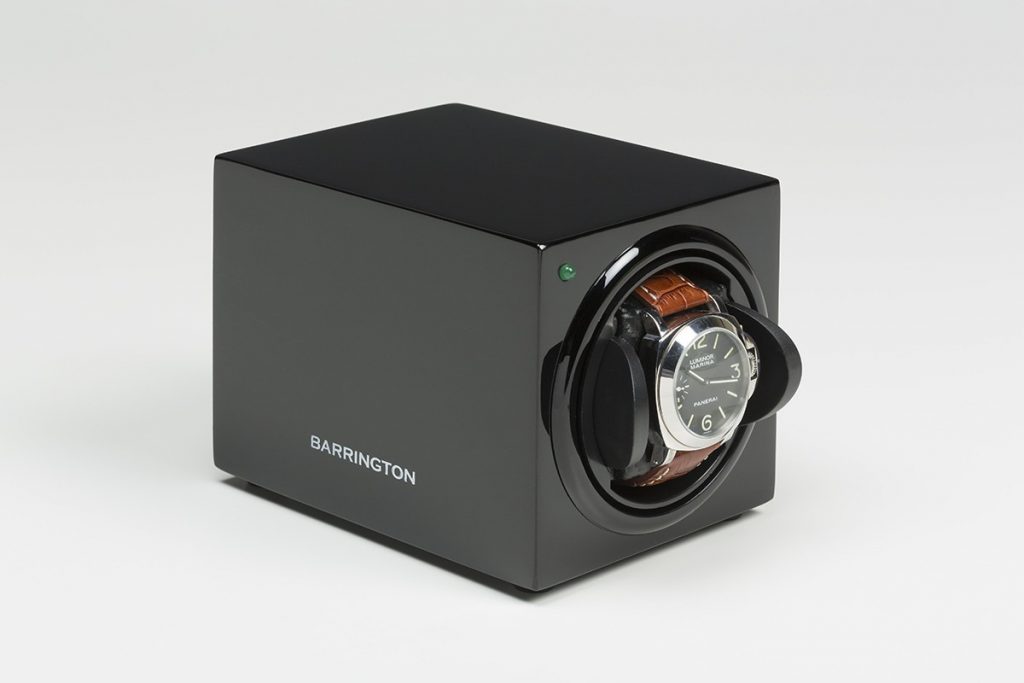 A watch winder also serves as a case that keeps the watch protected. Exposure to elements such as moisture can affect the functioning of the watches by causing corrosion. For most of us, a good watch is an investment (just ask my dad with his two Tag Heuers that have gone up in value), and maintaining it is so very important.
Then I thought about why we need to wind watches.
A watch is only as good as its movement. If I'm not wearing my watch every day I tend to lose about 3 minutes per day and after 48hrs the watch stops completely until I wear it again.
Just shaking the watch could have some internal consequences, and compromise the integrity or the internal parts of the watch.
About this watch winder
Measures just 11.5cm (W) x 12cm (H) x 16cm (D)
Can be operated either by AC mains or two AA batteries.
Ultra-quiet Japanese motor
Multiple rotation settings: clockwise, counterclockwise or alternating
Multiple Turns Per day (TPD) settings from 650, 750, 850, 1,000 or 1,950 to suit any weight of watch
Choice of cushions: either Standard (suitable for watches with a strap/bracelet circumference of 19cm to 24cm) or Flex (suitable for watches with a strap/bracelet circumference of 14cm to 20cm) NB
Watch winders seem to be the way to go and Barrington Winders are definitely are awesome. Barrington sent me a super sleek shadow black single watch winder. It's really easy to use and it now sits on my nightstand to class up our bedroom a bit. It functions perfectly and I don't even hear my watch move through the night as the motor is so quiet. There is also an option to use AA batteries to power this as my nightstand doesn't have access to any electrical outlets.
This is the perfect gift for anyone who wears a watch daily and will definitely be getting it for my buddy Grant as a wedding gift as well and probably my father for his birthday.
BUY ONE FOR YOURSELF or A GIFT