You might spend hours of your day pouring over the gorgeous decor on interior design magazines and blogs, but, more often than not, life has a habit of getting in the way of you making your own home look beautiful. Whether it be lack of time, money, or energy, many of us never get around to that furniture shop, paint job, or new flooring that we've been talking about for months. However, none of these changes are necessarily needed to freshen up your space. Here are ten small things that you can do without investing hours of your time or lots of cash.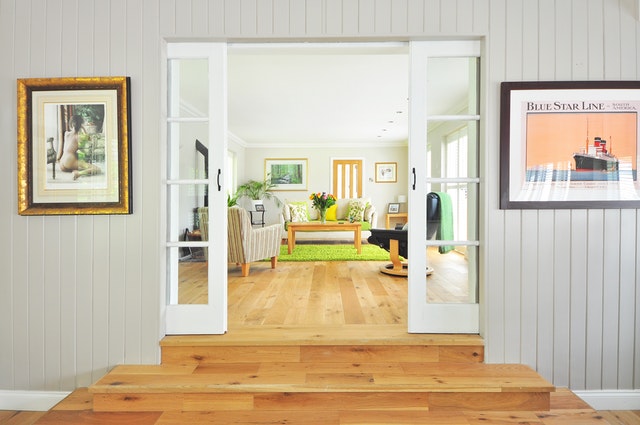 Clean Up The Clutter
A cluttered home can rarely be described as beautiful. It looks unkempt, unloved, small, and causes stress for anyone and everyone within it. For this reason, you need to take the time to clean up and clear out any clutter that might have built up in your home. You can start by sorting out all of your belongings and getting rid of anything you no longer want or need. Depending on what you're done with, you could sell this stuff for some extra cash in the interior design fund.
Rearrange The Furniture
A free and incredibly easy way to refresh the look of your home is by rearranging your furniture. Of course, you won't be able to do this for every room, like your bathroom, as some spaces need to be organized in a specific way. However, for your bedroom, living room, and home office, a radically different arrangement can make the space appear more light, bright, open, and beautiful. With that in mind, you should try moving your stuff around for a whole new look.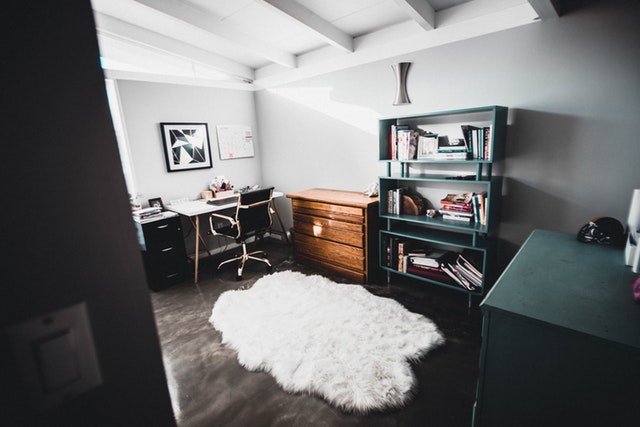 Lay Down A Rug
Once you've finished switching up your furniture arrangements, you should add a lovely new rug to compliment them. In addition to adding texture and warmth to your floor, this accessory will give structure to wherever it's placed, whether it be your living room or entryway. It helps to contain your furniture and give it a base, rather than leaving it floating. To add color, pattern, and create a more visually interesting area, you could layer multiple rugs in the same space.
Switch Up The Lighting
Plain overhead lighting serves its purpose when needed, but it's not the most attractive light source, even with a beautiful light shade. Because of this, you could consider switching out your light fitting for something prettier or more stylish, such as a chandelier or a ceiling fan, like those from https://www.modernfanoutlet.com/fan-styles/large-ceiling-fans.html. You could also add lamps, fairy lights, and candles, to create light at different heights and for different moods.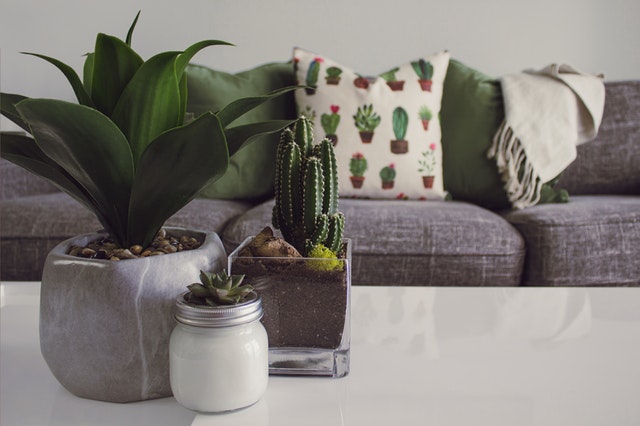 Accessorize Your Coffee Table
After decluttering your home, the last thing that you want is a coffee table covered in paperwork, toys, coffee rings, and other mess. After all, your table may be the focal point of your living room, so you want it looking its best. With that in mind, you should think about restyling it, by arranging flowers, books, candles, or other small trinkets on its surface. You can do this with other spaces too, like shelves and counters. Just make sure that these accessories don't turn to clutter.
Display Accessories In Threes
When three objects are displayed together in a group of three, they are immediately interpreted by the eye as carefully chosen, edited, and arranged, rather than placed together in a random cluster. For this reason, you should do the same with objects and accessories in your own home. Rather than sticking anything anywhere that you can, you should group your belongings in threes. This will instantly add some style to your home and make it appear more put together.
Toss Pillows On It
Chairs, couches, and beds can often appear incredibly cold and uninviting, which, of course, is the exact opposite of how they should. Thankfully, with one simple change, you can turn this around completely. All you need to do is add a throw pillow or two. In fact, these can be placed anywhere to add some warmth and texture, from benches to floors. Make sure that these pillows are plumped up at all times to keep everything looking stylish, pretty, and fresh.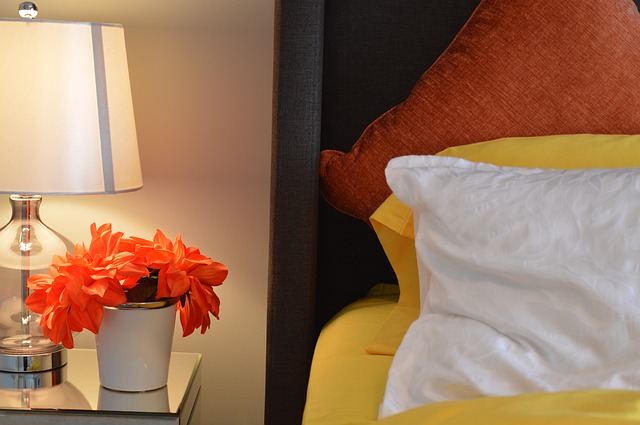 Put Out Fresh Flowers
Fresh flowers have the power to instantly brighten up the room, with the added benefit of smelling amazing. The varieties and colors you choose don't matter too much, but, if you wanted to boost the style levels in your space, then you should stick to vases and stems that match the existing color scheme. You could also add a houseplant or two to make your home more inviting, improve air quality, and decrease stress. Cacti are perfect for those lacking green thumbs.  
Hang Some Wall Art
Bare walls can work well for those with really minimal design tastes, but, more often than not, they leave a space looking cold and empty, even if the rest of the room is filled with stuff. For this reason, you should look out for pieces of artwork that you want to display in your home. This could be one large piece or several smaller ones arranged together. Check out https://www.idealhome.co.uk/ for tips on how to organize your wall art beautifully.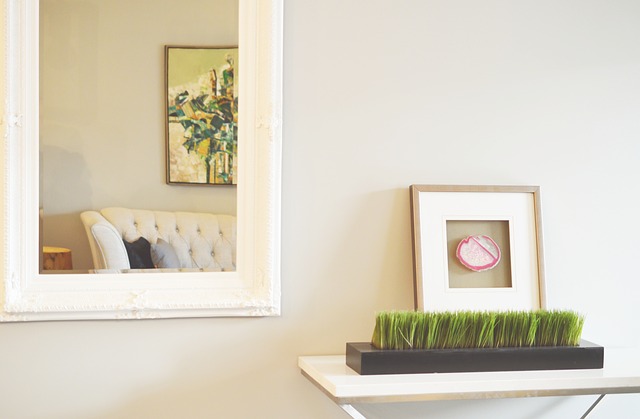 Make Use Of Mirrors
If artwork isn't really your thing, then you could always decorate your walls with mirrors instead. Much like with pictures and paintings, you can opt for one large mirror or several small ones to suit your tastes. As long as you arrange these additions right and put them in a great spot, they should make your space appear larger and brighter. If you can't find a mirror to suit your home, you could always create one of your own, by adding mirrored glass to a frame that you choose.
Beautifying your home doesn't have to take lots of time or money. With the simple tips above, you should be able to create a more pretty and stylish space in no time at all.