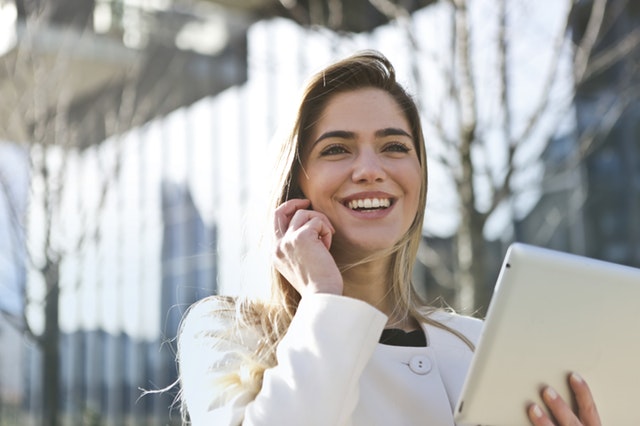 '
As young professionals, both Ben & I know about moving up the corporate ladder. Since we've been together, I have changed jobs twice (I am a copywriter) and Ben has moved up three or four times (he is a digital marketing manager). Our salaries have grown along with each of the new positions.
If you are thinking of ways in which you can hope to improve and advance your career at the moment, then you will be well aware that there are so many options you might be spoilt for choice. Or perhaps you have not been able to really decide or settle on anything you could do in particular to keep your career progressing in such a way. In either case, it is always worth remembering that there are a thousand and one things you can do to hopefully give your career something of a springboard, no matter what position you might be starting off from. In this article, we are going to look at some of the essential and basic things to consider if you want to try and advance your career faster than you might have thought possible.
Become More Qualified
People often think that qualifications are what you get in order to get a job in the first place. While that is true, it is equally as true that you can advance your career in the future by ensuring that you continue to gain a number of relevant qualifications which might be necessary for your job. Knowing what ones to go for is the first hurdle, but you will also find that it is a challenge trying to find the time to be able to take such qualifications and study for them while you are also working full time. If you are in that position at the moment, then you should consider learning online as a potential option for becoming more qualified in the job you already have. Taking an online nnp degree, for instance, could really help you get ahead. Look at me, I went and got my master's degree, and it has made a HUGE difference in moving up the ladder. As long as you are doing whatever you can to become more qualified, you will find that you are able to keep your career progressing at a fast pace indeed.
Please The Boss
Clearly, there is always going to be something of a power struggle with an employee and employer, and it is worth trying to make the most of that in your own favor in order to keep your career progressing in the way you would like. If you want to improve your career prospects, then you should make sure that you are doing whatever is necessary to keep your boss happy, as long as you are also happy as well. That could mean working extra hours, or even ensuring that you take on more work during normal hours. In either case, you will find that it helps you to really keep things moving along swiftly. I have been known to work on Saturdays and Sundays if needed.
Take Time Off
The truth is that having regular rest periods is actually necessary if you want to keep yourself going at the quickest possible pace, because if you never allow yourself to rest it is much less likely that you will be able to work to the same kind of standard. So allow yourself some time off, make sure that you have regular breaks, and you will find that it really does make a huge difference to how you do at work. That is why you see us heading to Disney World, Key West and other locations on the weekends that are in driving distance. To get away from our work and enjoy.